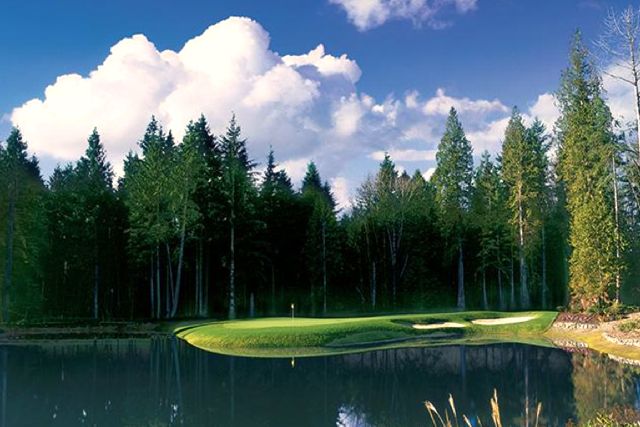 The Seattle-Tacoma area is thought of as a place of opposites: unrivaled beauty and unrelenting gloom, sprawling urbanity and endless green spaces, spiraling towers and seaside serenity. It's for all these reasons that some retirees seek out the Seattle-Tacoma area for retirement.
Income Tax-Free
Washington state provides several financial incentives for retirees to choose this Pacific Northwestern state. Washington has no income tax, and neither does it tax retirement income like Social Security and pensions, even if they were earned in another state.
Although property tax makes up a considerable portion of the state's income, Washington does offer a generous property tax exemption for seniors whose income does not exceed $40,000 per year. Although in most Washington state counties, the combined state and local sales tax can reach up to 9.5%, making it one of the highest in the nation.
Location
The Seattle-Tacoma area is also an outdoorsy person's heaven, providing an incredible amount of recreation. Seattle is an isthmus that sits between Puget Sound and Lake Washington, giving this hilly city over 200 miles of shoreline for the boat enthusiast to explore. Seattle-Tacoma area residents particularly enjoy being in close proximity to Cougar Mountain Regional Wildland Park, Dash Point State Park, and of course Mount Rainier National Park, whose peak hovers behind the skyline of both cities.
Climate
The Seattle-Tacoma area's mild climate also allows for outdoor activity no matter what month is on the calendar. With an average yearly temperature of a brisk 52 degrees, the area rarely experiences temperatures above 80 in the summer and below 30 degrees in the winter (also lending it a perfect climate for the area's dozens of vineyards). Although the region (Seattle in particular) has a reputation for being perpetually rainy, the precipitation tends to be more mist than downfall. In fact, Seattle experiences less precipitation than most major U.S. cities.
Local Attractions
It's not just hikers, bikers, and boaters moving to this Pacific Northwest area but also retirees who want to be near urban amenities. Seattle has attractions that have been drawing tourists for decades including the Space Needle, Pike Place Markets, and a variety of museums that exhibit science, art, and history. Tacoma also has several museums, including the nostalgia-inducing LeMay - America's Car Museum. Cultural opportunities are plentiful with several galleries, renowned seafood restaurants, live theaters, and even casinos for enjoying a night on the town.
Active Adult Communities
Living an active adult lifestyle in the Seattle-Tacoma area is made easier thanks to the several 55+ communities in the region. Shea Homes brought their distinctive Trilogy brand to the Seattle-Tacoma area with Trilogy at Redmond Ridge, Jubilee at Hawks Prairie, and Trilogy at Tehaleh. Other active adult communities include the intimately sized AutumnWood at Brooktree and the larger and more-established Providence Point. Ranging from about 120 to over 1,500 homes, there's an active adult community for every taste and style in the Seattle-Tacoma area.