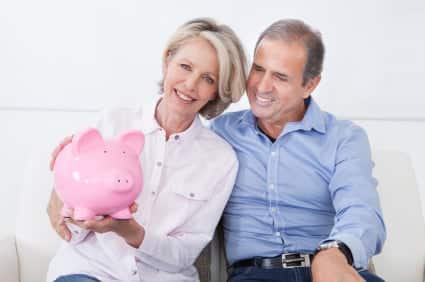 Whether you are already retired or planning to retire soon, you may be looking for ways to cut your expenses and make the most of your savings. Fortunately, there are many ways to save money just by getting older. Many senior benefits begin at age 50, and even more show up after you reach other milestone years like 55, 60 or 62. So how do you make the most of your senior discount?
Once you turn 50, it's time to start watching for discounts. You will typically have to prove your age by showing some ID, but it's worth it to qualify for the lower prices. If you have qualms about asking for a "senior discount" remind yourself that the money you save will help you finance a more active lifestyle and afford to live your dream retirement.
Many places, such as museums, movie theaters, restaurants and hotels, have clearly posted senior discounts. Others may have discounts that they don't actively promote. Always ask if senior rates are available. You may save a few bucks and the worst they can do is say no. There are also places that offer senior discounts, but only during certain times or on certain days of the week.
Grocery stores often have a special day of the week for senior discounts, but you may be surprised at other stores like Kohl's, Michaels, Rite-Aid and Ross Stores, that offer this perk as well. If you like to travel and visit outdoor recreational sites, you won't want to miss the National Park Service's America the Beautiful Senior Pass. For just $10 at any site (or $20 through the mail), U.S. citizens aged 62 or better can get a lifetime pass. This covers the entrance fees at over 2,000 federal recreation sites and may offer up to a 50 percent discount on certain amenity fees within the facilities.
You can easily find out about deals throughout the country by signing up for a free membership at SeniorDiscounts.com. The site lets you search available deals, post discounts you find elsewhere and receive a free weekly newsletter. For a fee, you can also upgrade to a Premium membership which has special members-only discounts as well.
The easiest way to make the most of your senior discounts is to sign up for membership with AARP. The annual membership is just $16, yet it offers you access to an unbelievable amount of discounts at shops, restaurants and services throughout the country. AARP discounts start at age 50, which is younger than some of the other discounts you will find. There may be some perks that come with senior rates that go beyond money. For example, the senior rate tickets for an airline or hotel may be fully refundable, while standard tickets are not. That may make the senior tickets more appealing, even if they aren't the lowest available fares.
The important thing is to read the fine print before choosing which rate to select. Don't let your money slip away when senior discounts can easily help you stretch your savings and enjoy more of your favorite activities.