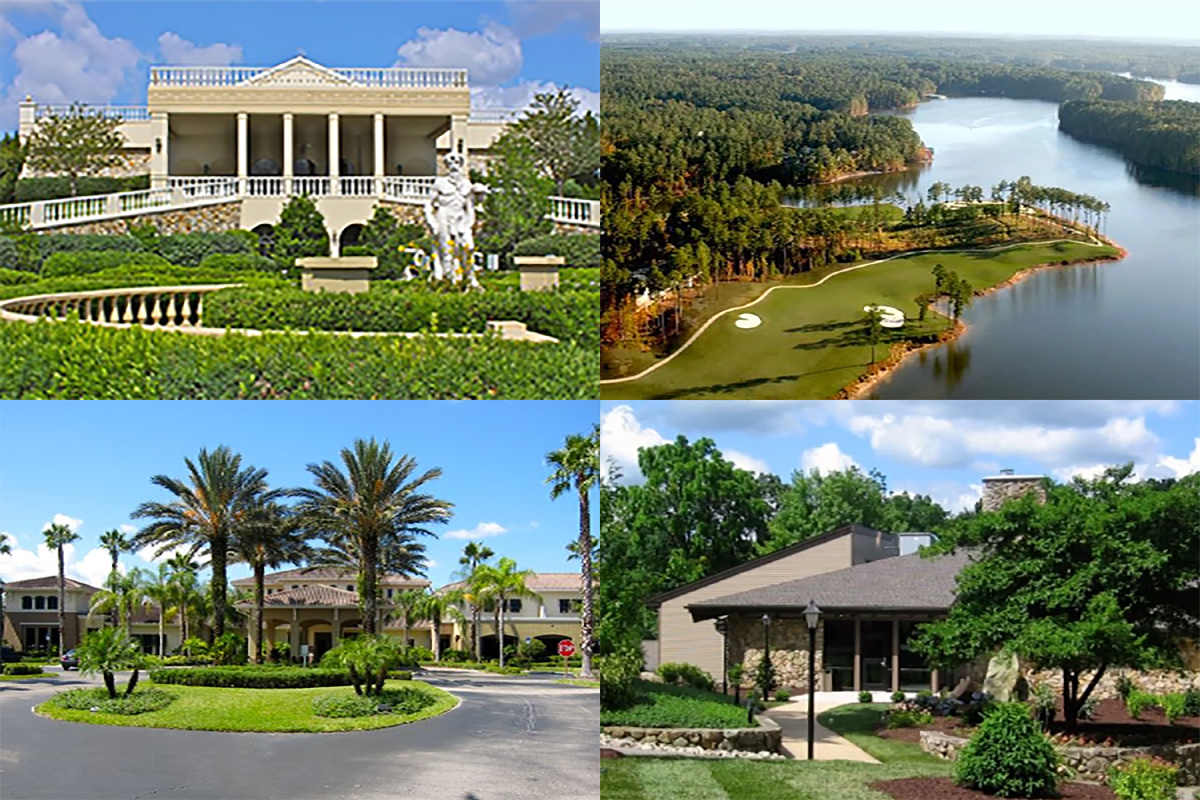 Welcome to the fourth round of 55places.com's March Community Craziness competition. Think that your community is a cut above the rest? Are your community's amenities simply too good to ignore? Has moving to your community changed your life?
Today's matchup is among the four final communities. If your community (or one you know well) is listed below, cast your vote by clicking on the poll. After you vote, you can tell us what sets your community apart by leaving a review on the community page. In the event of a tie, the winner will be decided by whichever community has the highest number of unique pageviews. The contest will be in the bracket style and will work just like any other major sports contest, with the winner of each round facing off against the winner of the next round. Disclaimer: Reviews are subject to approval and may be edited for clarity and accordance to company policy.
First Matchup
Which Community Is Your Favorite: On Top of the World (Ocala), FL or Kings Point, FL?
On Top of the World in Ocala, FL is a beautiful active adult community in the heart of Central Florida. The planned 10,000 homes make the community one of the largest in the state. It has attracted retirees from across the country with its finely crafted homes, world-class amenities, and active lifestyle. The setting provides the perfect escape for active adults who want to get the most out of life. With everything that On Top of the World has to offer, it is easy to understand why so many retirees have chosen to call this 55+ community their home.
Kings Point is a gated active adult neighborhood in Sun City Center, Florida. The community enjoys convenient golf cart access to the retail and dining establishments in Sun City Center. This 55+ community has two private clubhouses, golf courses and many wonderful activities. Since construction began in the early 1970s, retirees from across the country have flocked to the community in search of a warm climate, an active lifestyle, and low-maintenance living. The region enjoys 300 days of sunshine a year and a mild three-season climate that makes outdoor activity possible nearly every day of the year.
Second Matchup
Which Community Is Your Favorite: Savannah Lakes Village, SC or Hershey's Mill, PA?
Savannah Lakes Village is a resort-style community located in McCormick, South Carolina. The country club lifestyle offered here combined with dozens of clubs and activities appeal to a wide array of homebuyers. This active lifestyle community was established in the late 1980s and now offers new and resale homes throughout half a dozen neighborhoods. Upon completion, Savannah Lakes Village will encompass 4,800 homes in a variety of neighborhoods. Homebuyers can find a home that includes their size and style requirements as well as scenic golf, lake, or forest views.
Hershey's Mill is a gated 55+ community in West Chester, Pennsylvania. This popular community began in the late 1970s and now over 3,000 active adults call Hershey's Mill home. This active adult community in Chester County combines the best of both worlds: low-maintenance homeownership with a country club lifestyle. Not only does Hershey's Mill include numerous thoughtful amenities, but there are dozens of clubs, activities, and planned trips for residents.