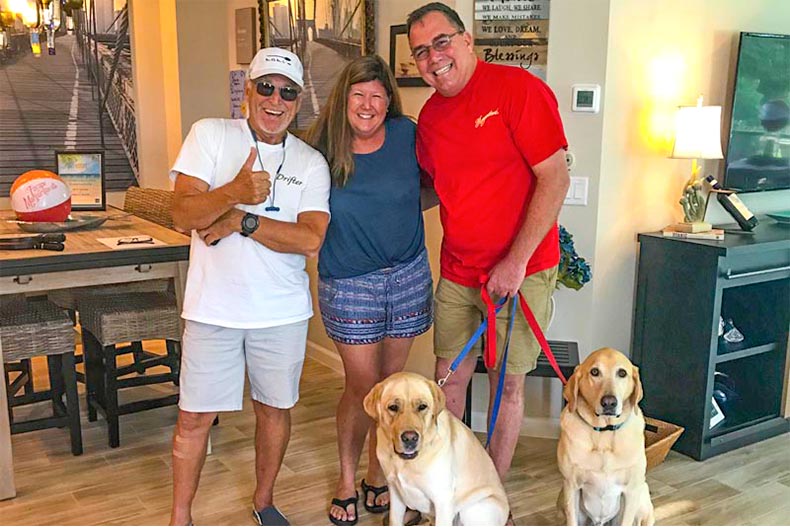 Choosing the year's best community is never easy, but there is one neighborhood that really stood out in 2018, not just for its amenities and attractions, but also for the enthusiasm its residents feel for their new home.
The 55 Places Community of the Year for 2018 is Latitude Margaritaville in Daytona Beach, Florida, where 6,900 single-family homes are being designed with Jimmy Buffett's famous lifestyle in mind. The residents who have already moved in are quick to gush that their every expectation has been exceeded, and they have high hopes for the upcoming amenities.
Meeting New Friends: Including Jimmy Buffett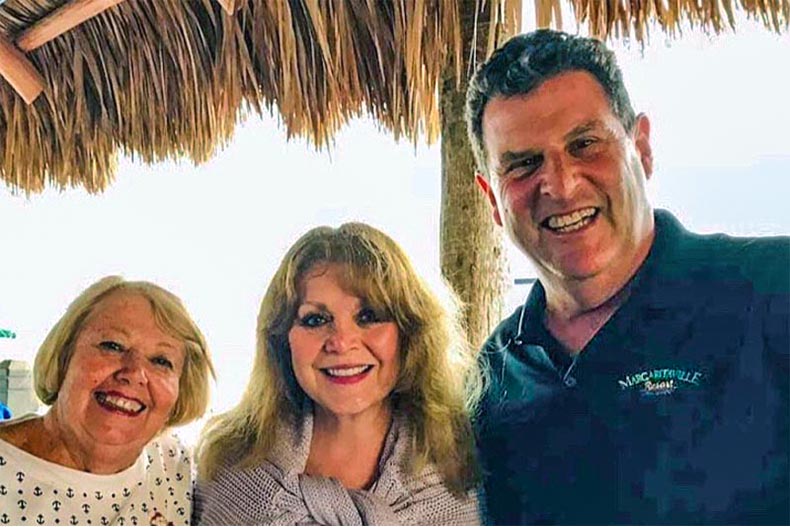 Lana Byer, one of the first residents to get her keys in early April, celebrated a birthday on January 1, and there were 103 new friends and neighbors singing happy birthday to her.
"The community feels like a family," Lana said. "I knew I'd love my house and I knew I'd love living in Daytona Beach, but I never expected to find such an inclusive environment."
Kelley and Bill Sarantis, who moved in on March 23, 2018, were surprised to meet Jimmy Buffett when the entertainer was touring the community and knocking on doors.
"It was incredible to have him in our home," Kelley said, "and it only could have happened here."
Kelley and her husband chose to buy a home at Latitude Margaritaville after visiting and thinking the community looked interesting. They hoped to find a group of like-minded individuals who would be both neighbors and friends.
"It's inspiring," Kelley said. "The couple living across the street from us are in their nineties, and they moved here because they wanted to have more things to do."
But, you don't have to be a social butterfly to enjoy the lifestyle in this active adult community. Ruth Houser, who closed on her home on October 31, 2018, is quick to admit she's not a social person.
"I get along with everyone, but I'm not here to meet people," Ruth said. "I do love the lifestyle, I like being around people who want to be active and do things. I like having the option to be social or to stay home and read my book."
Ruth chose Latitude Margaritaville because she was looking for an active adult community whose social life did not revolve around golf.
Minto Has Worked Some Magic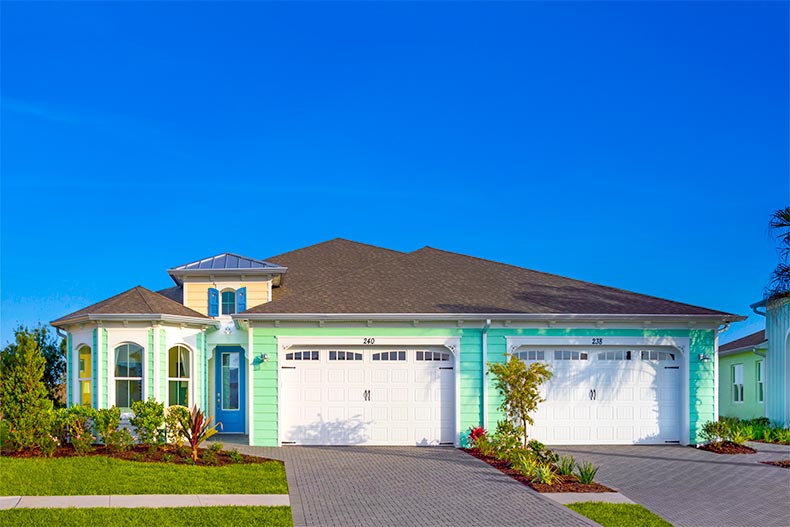 Early reviews on Latitude Margaritaville homes are in, and they're positive.
Ruth also appreciates the quality of homes Minto is building. She has built seven or eight homes in her life, so she has extremely high standards. Ruth checked out Minto's reputation for good construction, and she had a list of non-negotiables for her new home in Daytona Beach.
"The base models are outstanding as they are," Ruth said. "And then buyers have an entire catalog of options, so if you know what you want, you can absolutely get it. The homes are solidly built."
Three collections are offered. The Caribbean Collection is priced from the mid $200s to the high $200s and offers six floor plans with two bedrooms, some including dens. The Beach Collection offers five floor plans that have between 1,684 square feet and 2,392 square feet. They range in price from the high $200s to the mid $300s. The largest floor plans are found in the Island Collection, and buyers can choose two or three bedroom plans with dens. They start at 2,310 square feet and go up to 2,564 square feet. Prices for this collection start in the mid $300s and rise to the high $300s.
Ruth says the buying process is comfortable. There are plenty of opportunities to meet with the builder, and she appreciated receiving recommendations right down to the tile patterns she'd have on her floors. Design packages are available to help with every detail. From weathered finishes to hand-tailored upholstered furniture, buyers will find something to love in every budget and taste.
"It's the caretaking that matters," Ruth said.
Margaritaville Amenities: A Preview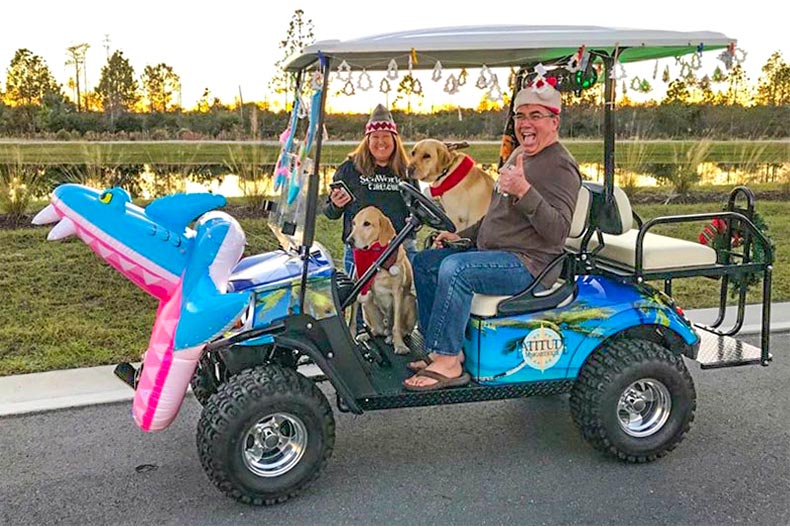 Kelley and Bill Sarantis have been taking lessons in pickleball.
"We want to be ready for the pickleball courts," Kelley said. "So we're working with an instructor in the community. It's great exercise and safer than tennis, and it's also a great way to meet neighbors. We'll all be learning and playing."
Kelley says she's also looking forward to the pool, which will be important when the family is in town. Margaritaville will have both an outdoor resort-style pool with a patio and an indoor lap pool for residents who want to swim for exercise.
Lana said she is also looking forward to the pool, as well as the fitness center and exercise facility.
"They're putting in shops adjacent to the community," Lana said. "It will be nice to have a grocery store that's within golf cart distance."
The Latitude Bar & Chill Restaurant will provide a casual dining spot for residents and their guests. Other amenities planned include an aerobics studio, a theater, a business center, and a pet spa named Barkaritaville.
If these amenities aren't enough, there's also a strip of private beach that's on its way.
"Everyone is looking forward to the beach club," Lana said.
A shuttle will run to the beach, where residents can enjoy the Atlantic Ocean, take walks on the sand, and enjoy coastal living within the privacy of their own community.
Daytona Beach Makes Sense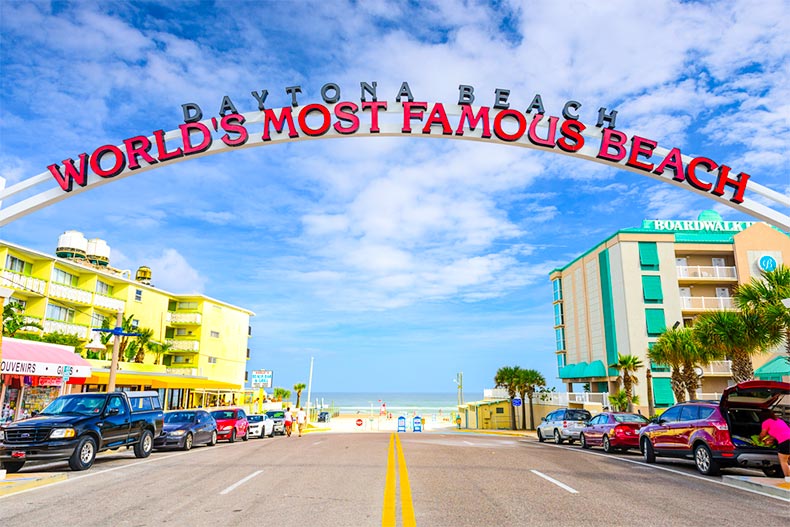 Many Latitude Margaritaville homeowners have bought into the lifestyle, but the prime Dayton Beach locale has meant just as much to the community's early success. (Image via Shutterstock.com)
Daytona Beach makes a perfect setting for the lifestyle promoted at Latitude Margaritaville. It's an ideal combination of laid-back beach living and high-energy activities and recreation. Locals can enjoy art, shopping, and Daytona International Speedway. Daytona Beach's international airport is just a few miles away, and it's easy to travel throughout Florida from your home base.
Ruth points out that the community is not far from great hospitals.
"Doctors in just about every specialty are fewer than five miles away," she said.
All of the residents we spoke to agreed that the community had gone above and beyond the expectation they had before arriving. They believe that as more neighbors move in, things will get even better.
"It's like a dream come true for me," Lana said. "I feel like I'm living in a resort."