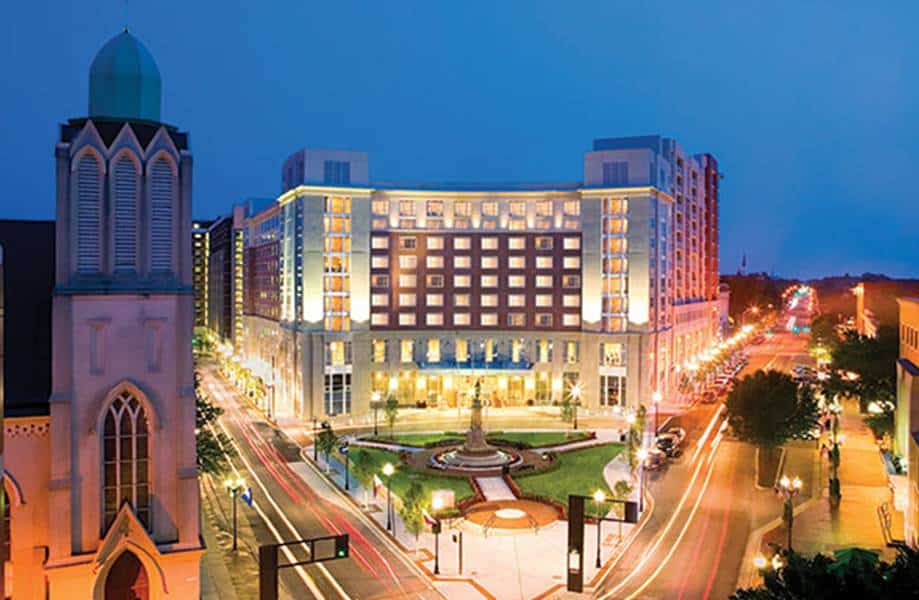 Middlesex County is a charming historic region in the eastern portion of Central New Jersey. The county offers many diverse areas to explore, including historic districts, modern cities, and waterfront towns. There are many active adult communities in the area as well, featuring both large, amenity-rich developments and smaller, more intimate neighborhoods.
A Convenient Location
The Middlesex County area includes well-known cities like New Brunswick and Perth Amboy. Major roadways like the New Jersey Turnpike and the Garden State Parkway make it easy to travel in and out of the area. Middlesex County is approximately one hour from both New York City and Philadelphia, offering residents many opportunities for day or weekend trips. Atlantic City is about two hours away, although county residents can also reach the ocean by visiting nearby Jersey Shore destinations like Sandy Hook or Point Pleasant Beach.
A Climate with Four Seasons
Like the rest of Central New Jersey, Middlesex County enjoys a climate with all four seasons. There are spring flowers, hot summers, colorful fall foliage, and cold winters. Daytime temperatures typically reach the mid-80s in the summer and fall to the high-30s or low-40s in the winter months. Rainfall is common throughout the year and winters often see some snowfall.
Quality Education and Health Care
Middlesex County is home to several colleges, most notably Rutgers, the state university of New Jersey. Founded in 1766, Rutgers is one of the oldest universities in the United States. It has three campuses, though its largest is located in New Brunswick.
Many quality healthcare facilities are found in Middlesex County as well. Some of the most well-known hospital systems include JFK Medical Center in Edison, Raritan Bay Medical Center in Perth Amboy, and Robert Wood Johnson University Hospital in New Brunswick.
History and Culture
With a rich history dating back to colonial times, Middlesex County has a wide range of historic places including buildings at Rutgers, such as Old Queens and New Jersey Hall. History buffs will love visiting other New Brunswick buildings as well, like Buccleuch Mansion, Christ Church, and the Henry Guest House.
In addition to its historic districts, New Brunswick offers cultural attractions like the Crossroads Theatre, George Street Playhouse, and the Jane Voorhees Zimmerli Art Museum. The city's bar scene has helped launch the career of many local rock bands including The Smithereens and Bon Jovi.
At the eastern edge of the county, Perth Amboy is often known as the "City by the Bay" due to its location on the shores of the Raritan Bay. This historic region was originally settled in 1683 and was incorporated as a city in 1718. Today, visitors are drawn to Perth Amboy's historic waterfront, which has gone through a revitalization effort to restore its quaint charm and stately Victorian homes.
Active Adult Communities in Middlesex County
Active adults who choose to settle in Middlesex County will find a variety of age-restricted communities. There are large golf communities with over 2,000 homes and resort-style amenities, like Rossmoor Village or Clearbrook, as well as tranquil neighborhoods with less than 200 residences, such as Cranbury Brook. Active adult communities are most commonly found in areas such as Monroe Township, Monmouth Junction, East Brunswick, Old Bridge, and Plainsboro.
Those who prefer to live in a region that experiences all four seasons may find a lot to love about Middlesex County. The area is near large urban centers like New York City and Philadelphia, while still offering plenty of attractions close to home. Its numerous active adult communities also offer retirees several options for finding their own ideal dream homes.