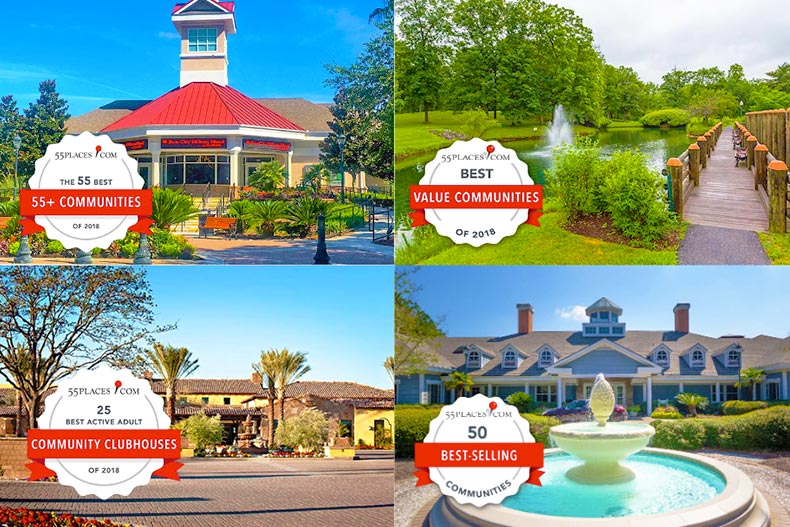 Every year sees major changes to the 55+ community market and 2018 was no different. We saw a third Latitude Margaritaville community announced in Florida's Panhandle, Sun City Hilton Head solidified itself as South Carolina's premier community, and On Top of the World remained as popular as ever.
Looking back, we thought it would be a good idea to compile the most popular blog posts published on 55places.com in 2018. Just in case you somehow missed them, here's your chance to catch up on everything that went down last year before moving into 2019.
Our annual look at the best active adult communities across the country. We carefully considered several factors to decide which communities are keeping up with what today's active adults want in a community. Click through to see which community came out on top.
For this one, we listened to active adults to find out what communities are standing out in 2018. This year marked the first time The Villages didn't come in at No. 1. Find out what community did…
Everyone loves a value deal, and while we spend the year finding the lowest-priced communities throughout the country, home price doesn't account for everything. That's why we found the 25 communities which make 55+ living affordable.
Taking into account all the data on sales made through our website, we found what communities are getting the attention of active adult buyers. You might be surprised to see some communities in non-traditional retirement destinations in the top ten.
A clubhouse can make or break or a community, and these 25 clubhouses trend towards the former. As more and more communities open, active adults and retirees are looking for modern clubhouses with unique amenities. Here are a few meeting those demands.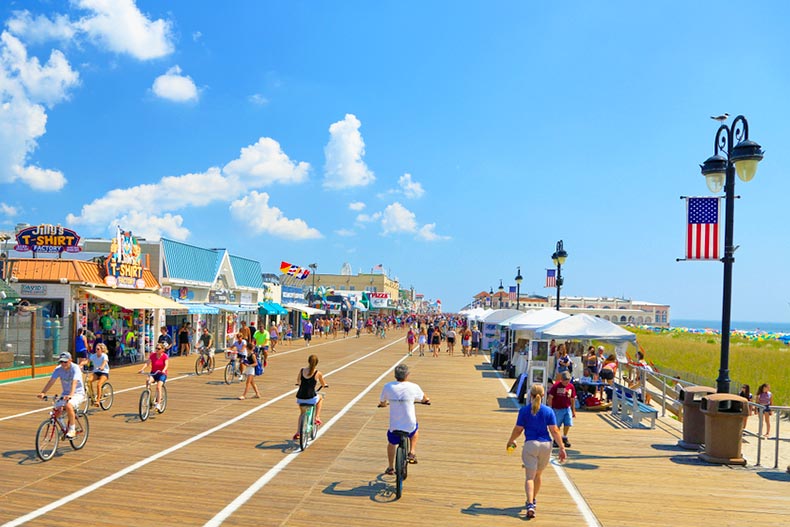 55+ crowds remained very interested in seeing if New Jersey was the place for them in 2018.
You saw what communities are selling the most through 55places across the country, but in 2018 we focused on more specific sales areas. The state-related blog that got the most views was New Jersey, an unheralded state for retirees.
2018 also saw us take our best-selling lists monthly. It's no surprise that June, one of the most popular months for real estate, was the most popular best-selling blog. Click through to see what 55+ communities were selling fast in one of the market's hottest month.
What are the most popular communities in retirement's most popular state? We decided to find out. The list consists of a variety of different and unique communities found in every corner of the Sunshine State.
Florida is home to over 380 low-maintenance and age-restricted communities, many of them consisting of thousands of homes. Not all active adults think bigger means better though. Instead of finding yourself as just a number, become part of a tight-knit community in these 55+ communities.
Back in January, we named five of the most anticipated, soon-to-be-open communities. 12 months later some of these communities are open for sales or very close to it, so now's the perfect time to get in on the ground floor at one of next year's most popular communities.