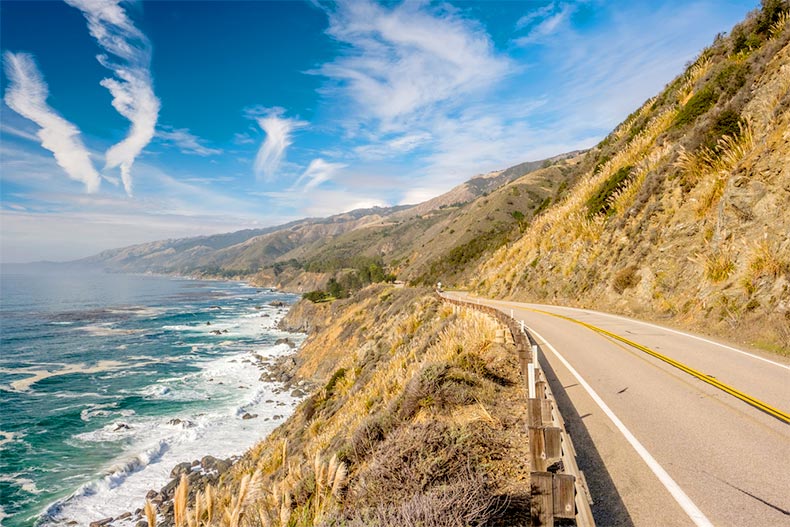 Many active adults looking to purchase homes in 55+ communities throughout California find the new 55places.com User Accounts a useful tool for their homebuying search.
Launched in mid-February, user accounts allow 55places.com users to save their favorite communities—as well as the homes they want to look into purchasing—on their Saved List. The Saved List is a useful tool in the homebuying process as it provides a handy place to keep track of favorite neighborhoods, and it notifies users of any changes or new activity in their saved communities.
With thousands of user accounts now open, we took a look at the 55+ communities in California that users saved the most.
1. Laguna Woods Village - Laguna Woods Village, CA
As the largest 55+ active adult community on the West Coast, Laguna Woods Village gets a lot of attention—and for good reason. This gated community offers a multitude of home styles, a dazzling array of amenities, and a prime SoCal location only ten minutes from the beach. With an average yearly temperature of 76 degrees, the idyllic Orange County climate of Laguna Woods Village lures Boomers from all over the country.
The community has 12,736 single-family, attached, and condo-style homes with many floor plans to choose from. Home sizes range from the 675-square-foot condo units to the 2,600-square-foot single-family homes, with many home sizes in-between.
The resort-like amenities at Laguna Woods Village are a major attraction, with a whopping seven clubhouses, a 27-hole golf course, and numerous outdoor pools and spas, to name a few. Other notable amenities include an 814-seat theater, an equestrian center, and a fine arts center, among many others.
2. Four Seasons at Beaumont - Beaumont, CA
With 300 days of sunshine a year, Four Seasons at Beaumont is garnering attention from homebuyers seeking brand new, modern homes at reasonable prices in a premium SoCal location. Situated in Beaumont, California, this gated 55+ community is perched at an elevation of 2,400 feet and surrounded by stunning mountain ranges, national forests, and exciting cities such as Palm Springs.
With 1,923 attached and single-family homes, Four Seasons at Beaumont offers a selection of over 30 floor plans. Home sizes range from 1,183 to 2,775 square feet and come standard with gourmet kitchens, large, open floorplans, and outdoor living spaces.
The gorgeous amenities at Four Seasons at Beaumont keep residents active, social, and relaxed. The Lodge is the main hub of the community, housing hobby and craft studios, a theater, a restaurant, a library, and a grand ballroom, as well as a computer center. Adjacent to The Lodge is the fitness center and spa with a full-service salon. Outdoors, community members enjoy an outdoor pool, patio, and barbecue area, as well as tennis, pickleball, basketball, and bocce ball courts.
3. Trilogy at Rio Vista - Rio Vista, CA
This Northern California 55+ community boasts a rural, quiet feel, while still possessing a central location in the greater Bay Area. With both new and resale single-family homes, Trilogy at Rio Vista remains a popular choice among active adults seeking tranquility and convenience.
There are 3,000 homes in this gated community. Construction began in 1996, and new homes are still being built to this day. With 35 single-family floor plan models, home sizes range from 976 to 2,507 square feet with two or three bedrooms and up to three-and-a-half bathrooms.
In addition to the many active social and hobby clubs present at Trilogy at Rio Vista, there are many impressive amenities to keep residents busy. A new 27,000-square-foot clubhouse was recently built with an Olympic-sized indoor pool and a state-of-the-art fitness center. There's also an 18-hole golf course, an outdoor pool, a spa, a patio, and many other fun amenities.
4. Rossmoor - Walnut Creek, CA
Located in the vibrant Bay Area city of Walnut Creek, the 55+ community Rossmoor delights residents with its natural beauty and vast array of amenities. This award-winning, gated community has been in high demand for decades and remains as popular as ever.
Rossmoor offers a wide range of home prices and styles, suiting the needs of many homebuyers. The community is comprised of 6,678 attached, condo, and single-family homes that were built from 1963 to 1995. Resale home sizes range from roughly 600 to 2,535 square feet with one to three bedrooms and one to three bathrooms.
Aside from Rossmoor's prime location near San Francisco, with views of rolling hills and close proximity to desirable shopping and dining, the plentiful amenities are a major draw for potential homebuyers. The community boasts five clubhouses, each with its own fitness center, game rooms, and hobby studios. Three swimming facilities are onsite, as well as eight tennis courts, bocce ball courts, horseshoe pits, and miles of hiking trails. There's also a library, a 150-seat theater, and even a seasonal Farmer's Market.
5. Leisure World Seal Beach - Seal Beach, CA
Built from 1960 to 1981, Leisure World Seal Beach set the California standard for active adult living, and it continues to draw high interest from Boomers looking to move into 55+ communities. The pleasant year-round climate; close proximity to shopping, dining, and entertainment; and cool ocean breezes make it an idyllic location to settle down.
Leisure World Seal Beach is comprised of 6,608 attached and condo homes with 550 to 1,540 square feet. Homes feature one or two bedrooms, one or two bathrooms, and a carport. The low-maintenance lifestyle reigns supreme, with the HOA covering the exterior maintenance, landscaping, security, and recreational activities.
Active adults stay social and busy with the over 200 social clubs and a multitude of amenities, including six clubhouses and a staggering 12 fully equipped kitchens. Residents also enjoy a fitness center, an outdoor pool, hobby studios, a library, and a 2,500-seat outdoor amphitheater. The community also has its own health care center and a full-service post office, as well as a nine-hole golf course, a pro shop, driving ranges, and putting greens.