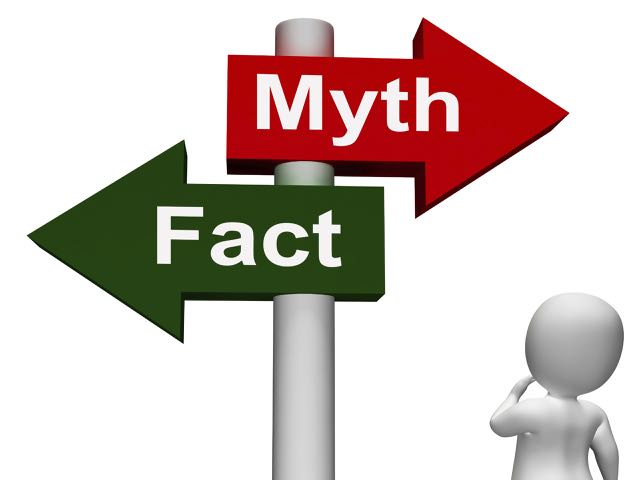 Active adult communities offer many benefits, including resort-style amenities and a diverse mix of clubs, classes and other group events. Yet there are some myths which may keep potential homebuyers away. Here's a look at some popular myths and facts about 55+ communities.
1. Myth: Everyone has to meet the age requirement
While age-restricted communities do have an age minimum, it isn't quite as strict as it may sound. To qualify as a 55+ community, a development must have at least one resident who is aged 55 or better in 80 percent of its homes. Developers have some flexibility with the other 20 percent of the homes, which means that the rules may be different from one community to another. Generally, a younger resident who survives an older spouse does not have to worry about being evicted for not meeting the age restriction. However, you should always review the rules before choosing a community.
2. Myth: Kids aren't allowed to visit
Active adult communities typically welcome visiting family and friends, including grandchildren. Communities typically have their own rules when it comes to how grandchildren use the amenities and how long they are allowed to stay for extended visits. For example, there may be only one pool which allows children or certain hours when children are allowed to use clubhouse amenities. Rules for the length of an extended visit may vary, but they are often reasonable and designed to set a threshold for what turns a long visit into permanent occupancy.
3. Myth: Social activities are mandatory
A full social calendar is a common benefit of most active adult communities, but new residents don't have to worry about being forced to participate. Amenity-rich clubhouses, social clubs and community classes are optional. Residents can take part in as much, or as little, as they like. Some 55+ communities even offer varying levels of memberships to let residents choose just the amenities they expect to use most.
4. Myth: 55+ communities are for retirees only
Active adult communities offer events and activities which enhance the retirement years, but they aren't for retirees alone. Many residents in 55+ communities work full or part-time jobs. Some even run their own businesses. In active adult communities, you will find empty nesters, retirees, singles, and couples who never had children.
5. Myth: You have to downsize
Older adults often want to downsize, especially when they have an empty nest or are heading into retirement, because smaller homes are usually easier to maintain. However, 55+ communities often offer homes in a wide range of sizes. Homebuyers who don't want to downsize can often find larger homes which still have the features they want, such as main-level living and included lawn maintenance. Some homes also provide storage space with optional second-story lofts or finished basements.
If you're on the fence about age-restricted living, visit a few active adult communities in your area. You may be surprised by what you find.