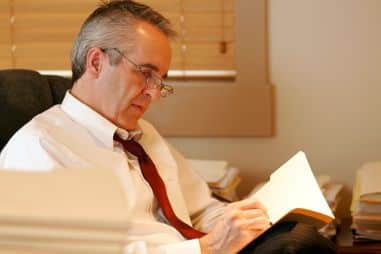 Between the recession and the housing market collapse, many baby boomers who had retirement within their sights have since been forced to change their plans. Even those who could potentially afford to retire are now having second thoughts as they begin to worry about outliving their savings. Will these active adults eventually reach retirement, or is "never" the new retirement age?
Changing Attitudes Toward Retirement
As of 2007, the United States Bureau of Labor Statistics put the average retirement age at around 62. However, a recent Nielsen report, The Global Impact of an Aging World, sheds new light on the changing attitude toward retirement age both in America and around the world.
According to this study, about 22 percent of Americans surveyed expect to work past the age of 70 and about six percent expect to work into their eighties. And Americans are not alone in their plans to retire at later ages; in many countries across North America, Europe, Latin America, and Asia, people over the age of 60 who are prepared to retire range between just 25 and 35 percent. Longer average lifespans and a difficult economy are thought to be the driving force behind the global trend.
Even more telling is the picture that appears when looking at the results of an annual Gallup Poll over the past fifteen years. Each year since 1995, the Gallup Poll has asked working Americans, "At what age do you expect to retire?" In 1995, over half of those surveyed expected to retire under the age of 65, and only 12 to 15 percent thought they would retire after age 65. In 2010, a clear shift showed that 29 percent of those surveyed expected to retire under age 65, and 34 percent planned to work beyond the age of 65.
Causes for Delayed Retirement
There are various reasons behind the trend in older retirement ages. One cause is that the Great Recession and housing market collapse have significantly reduced the savings of some would-be retirees. While a decrease in savings can be a major setback for those on the verge of retiring, meeting with a professional financial consultant is often the best way to correct a shortfall and set new retirement goals.
Another cause for later retirement can be found in improved healthcare and longer average lifespans. As active adults reach retirement age, many realize that they simply do not feel ready to stop working. Some people decide to stay in their jobs longer, and others choose to retire from their current career only to start a second one. With the advent of the Internet, it has become easier than ever for retirees to take up consulting part-time or start a new online business from home.
Instead of retiring at the age of 65 or earlier, many active adults plan to continue working into their seventies and beyond. Whether this is a personal choice or a financial necessity, it's never too early for those who want to reach particular retirement goals to begin planning with a professional financial consultant.