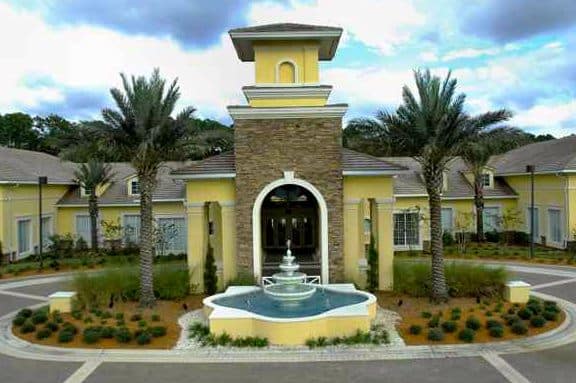 To the shock of homeowners and fellow builders alike, Levitt & Sons filed for bankruptcy in November 2007. This devastating news destroyed the plans of many active adults who were in the process of building or purchasing homes.
Many would-be homebuyers lost large sums of money, and those who had already sold their previous homes suddenly found themselves stranded without a new abode. The situation also left many current residents without their promised amenities and uncertain about the future of their fledgling communities.
While the recovery is not yet complete, many bankrupt Levitt & Sons communities have found new life from other developers. As new builders acquire these properties, they often develop their own plans to finish building homes and community amenity centers. In some cases, communities are given a new name to go along with their fresh development.
Here is a look at some former Levitt & Sons properties that have been acquired by new developers:
Now owned by Dockstreet Communities, Cascades at World Golf Village is a thriving community that is located just twenty minutes from Jacksonville. The community is part of the larger World Golf Village, which is a golfers' paradise that houses the World Golf Hall of Fame, the PGA Academy, and two championship golf courses.
It is also the home of the famous Caddyshack restaurant, owned by actor Bill Murray and his brothers and inspired by the beloved movie. Cascades at World Golf Village's own amenities include a spacious clubhouse, swimming pools, and a variety of recreations.
Trilogy Orlando (formerly Cascades at Groveland) — Groveland, Florida
With a new name and new owners, Trilogy Orlando is now part of Shea Homes' vibrant family of 55+ communities. Plans for developing this community include completing the construction of a spacious 38,000-square-foot clubhouse, which is expected to open in 2012.
Upon completion, this clubhouse is set to offer a state-of-the-art fitness center, indoor and outdoor swimming pools, a cozy cafe, social areas, hobby and game rooms, and much more. Levitt & Sons had built 238 homes, and Shea Homes plans to expand the community to a total of 999 single-family homes.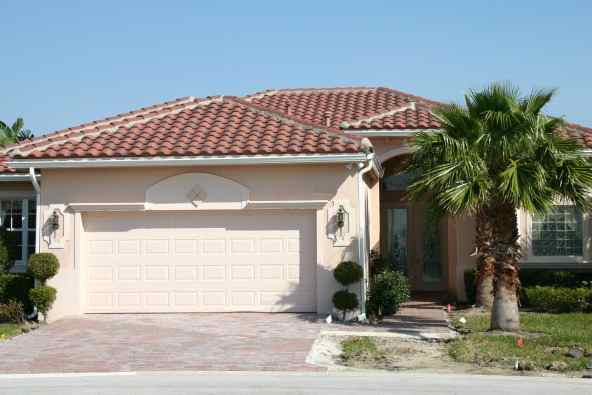 Located in beautiful Port St. Lucie, Florida, Seasons at Tradition was acquired by Avatar in 2010. While Levitt & Sons had originally built 200 homes, Avatar's plans include a total of 1,200 single-family homes as well as two spacious clubhouses.
Until the new clubhouses are completed, current residents can enjoy the amenities found at the 3,000-square-foot temporary clubhouse. This facility includes a fitness center, catering kitchen, media center, activities room, and library. There is also an outdoor swimming pool with cabana and beautiful walking trails.
Soleil at Laurel Canyon (formerly Seasons at Laurel Canyon) — Canton, Georgia
Soleil at Laurel Canyon may have a new name, but it still enjoys the same ideal location between the North Georgia mountains and the bustling city of Atlanta. Amenities are plentiful within the community, and golfers will also enjoy playing at the adjacent 18-hole course at the Canton Golf Course and Club.
Upon completion, Soleil at Laurel Canyon will offer 720 single-family homes comprised of fourteen different home models. Some homes were originally built by Levitt & Sons, and many more are being constructed by the community's new owner, Active Lifestyle Communities.
Situated just outside of Myrtle Beach, Seasons at Prince Creek West was begun by Levitt & Sons in 2004 and acquired by Dockstreet Communities in 2009. The new owners have big plans for the community, including a 29,000-square-foot clubhouse.
In the meantime, current residents can enjoy the amenities offered at the community's current 8,000-square-foot clubhouse. Golfers will be happy to learn that the community neighbors the Tournament Players Club Golf Course, and everyone will enjoy the scenic beauty of the community's protected wetlands and ponds.
Cresswind at Lake Lanier (formerly Seasons at Lake Lanier) — Gainesville, Georgia
Rechristened as Cresswind at Lake Lanier, this 55+ community has been given new life by its current owner, The Koler Group. Plans for completion of the community include a 36,000-square-foot clubhouse and a total of 799 single-family homes. One of Cresswind at Lake Lanier's biggest attractions is its location as it's situated on the shores of the lovely Lake Lanier.
With 692 miles of sparkling shoreline, parks, picnic areas, and campgrounds, Lake Lanier is one of Georgia's largest recreational lakes. For boat enthusiasts, the community has its own Marina, and residents can purchase their own boat slip at the dock behind the community clubhouse.