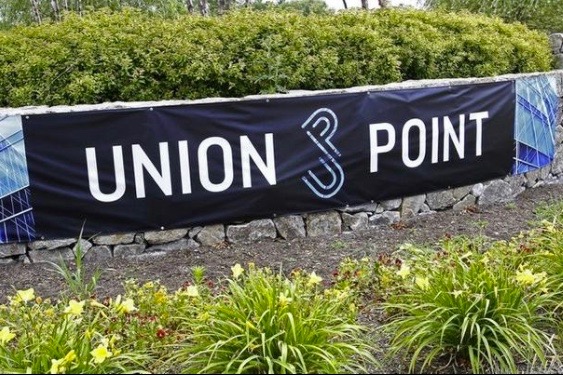 A new 55+ community is coming to the Boston area in 2017 called Four Winds at Union Point. This age-restricted neighborhood, which will be located at the former South Weymouth Naval Air Station, will be specifically designed for Baby Boomers who want to live a vibrant, active lifestyle.
Builder Bonvie Homes will offer a total of 500 residences within Four Winds at Union Point and will target active retirees who want an amenity-rich environment along with easy access to commuter rail service to Boston. According to Rich Carlson, the company's spokesman, this new active adult community will be similar to Southport, Bonvie Homes' award-winning active adult community in Mashpee, MA.
Four Winds at Union Point will consist of a mix of attached townhomes, mid-rise condos, and single-family homes spread across 40 acres of beautiful landscape and will be part of the 1,500-acre master-planned community of Union Point, which is being built by master developer LStar Communities.
"Union Point is a perfect location for us to be introducing a true lifestyle community so close to Boston," said Ron Bonvie, principal of Bonvie Homes. "As the largest active adult community in the greater Boston area, Four Winds at Union Point will provide both on-site amenities and home designs that today's Baby Boomers want. We're excited to be working with LStar Communities and look forward to building additional homes at Union Point," he added.
Planned amenities for the gated 55+ community will be tailored to the wants and needs of active adults. Bonvie Homes will offer walking and biking trails as well as a spacious clubhouse, which could potentially range in size between 5,000 to 12,000 square feet, depending on initial research and input from prospective homebuyers. "In addition to conducting our own research on what Baby Boomers enjoy most for on-site recreation, we will gather input from the initial residents at Four Winds to determine what amenities they would like in their clubhouse," Ron said. As the community is built, Bonvie Homes will utilize their collected research to offer all the resort-style amenities that Baby Boomers want.
Four Winds at Union Point is scheduled to begin construction in early 2017 and start home sales by mid-summer 2017.