Lakeside living close to the Gulf of Mexico will soon be available to active adults looking for new construction single-family homes near Fort Myers. WildBlue is a new community under construction in Estero, Florida, and it promises to generate a lot of interest among local residents and anyone hoping to begin a Florida retirement.
Starting prices will be in the mid $300s, and buyers who want every upgrade and lots of extra space can spend up to $1M on their new home. WildBlue will provide luxury options and lots of polished details.
A Lakeside Community for Boating and Beaches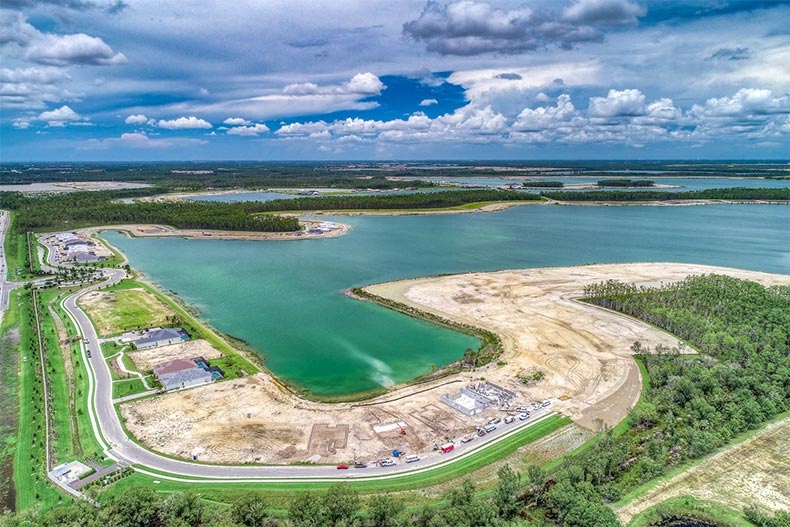 Some of the most desirable and well-preserved property in Southwest Florida has been dedicated to the development of WildBlue, and builders plan to use the land responsibly. The 3,500 acres will retain a lot of wooded space and nature preserves where native wildlife habitats won't be disturbed.
Two lakes are the community's cornerstones; one is 100 acres and the other is 88 acres. These areas will include beaches, boat launches, cabanas, and docks. Residents can use kayaks to explore the water and enjoy sunsets and sunrises from the docks at each lake.
Amenities for Active Adults at WildBlue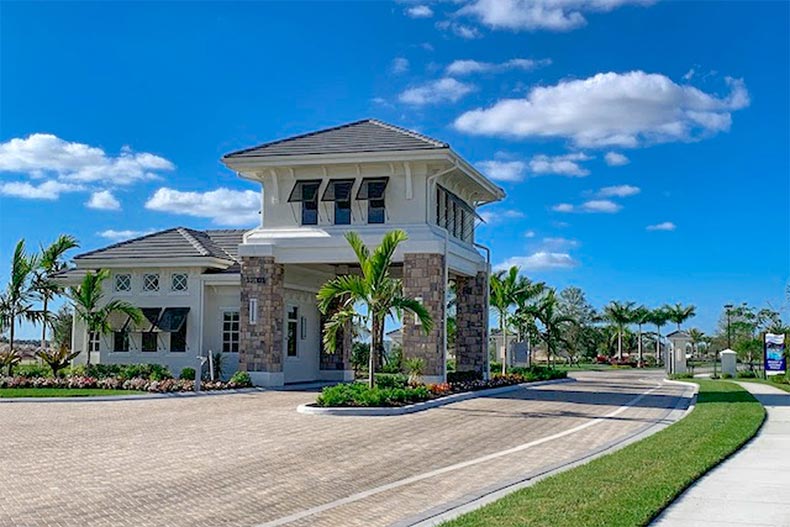 Waterfront amenities will certainly be a huge draw for buyers interested in the WildBlue lifestyle, but there will be lots of other amenities too. The clubhouse is expected to include a pub with a couple of communal dining rooms and plenty of meeting space for clubs, classes, and activities. The Sports Center is expected to span 13,000 square feet and include a fitness center with the latest equipment for staying fit and healthy.
Residents can also expect a spa and a space for massage and skin treatments. Fitness classes will be regularly offered, and there are courts for tennis, bocce, and basketball. Horseshoe pits are also planned. Residents will be able to enjoy a resort-style pool with a patio as well as a lap pool for exercise, and the pristine grounds and well-landscaped trails will provide an idyllic setting for walks and bike rides.
New Construction WildBlue Model Homes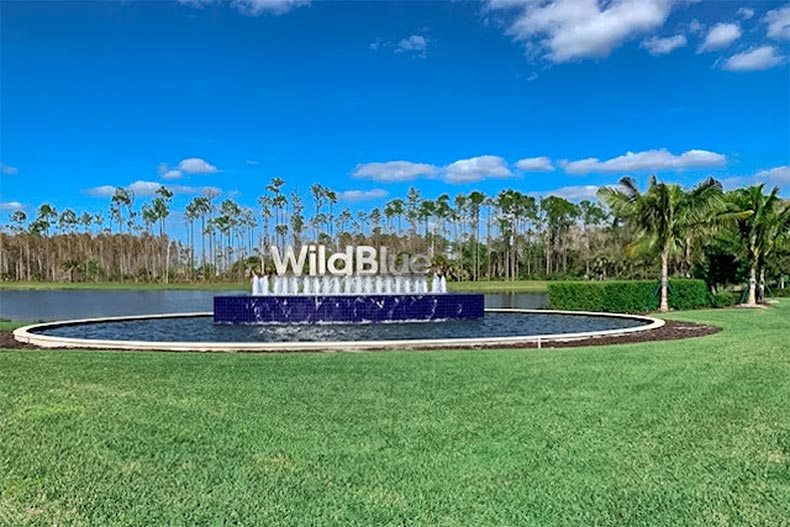 By the time construction is complete, 1,100 single-family homes will be built by Pulte Homes and Lennar Homes—two developers with excellent reputations for high-quality construction and innovative designs. Floor plans have not been revealed yet, but potential buyers can get an idea of size and space by reviewing the 15 models.
The homes constructed by Pulte will range from 1,671 to 3,900 square feet. They'll have two to five bedrooms and two and four-and-a-half bathrooms with attached two- or three-car garages. Most homes will have space for a den, office, or extra guest bedrooms.
The four Lennar models are expected to have three or four bedrooms, three or four bathrooms, and attached three-car garages. They will offer 2,964 to 3,659 square feet.
Living in Estero, Florida
WildBlue is in Estero, a few miles south of Fort Myers and north of Naples. The area is growing as a desirable vacation destination, and high-rise resorts can be found along the beach but not in disruptive numbers. There's a lot of exceptional dining, especially for people who like seafood, and plenty of art galleries and shopping to be found along the water. Estero is a perfect home for people who love the beach, golfing, and nature. There's a lot to do, and it's right off Interstate 75, making travel throughout the state easy and convenient.
For people who want to live near the best golf courses on the Gulf Coast, Estero is the place to be. WildBlue is just minutes from championship courses such as West Bay Golf Course, The Villages at Country Creek, and Stoneybrook Golf Club.
Beachcombers will also have a number of options in Estero, Bonita Springs, and Fort Myers. Dog owners can spend a day at the beach with their furry friends at Bonita Beach Dog Park, which even has dog showers. Lovers Key State Park is a popular spot for weddings and romantic beach strolls (as one would imagine from its name). It's also a great beach for swimming, snorkeling, and kayaking.
Estero Bay is also worth exploring. It's the oldest aquatic preserve in Florida, and the preserve offers great hiking trails, lots of opportunities for wildlife viewing, and launches for canoes and kayaks.