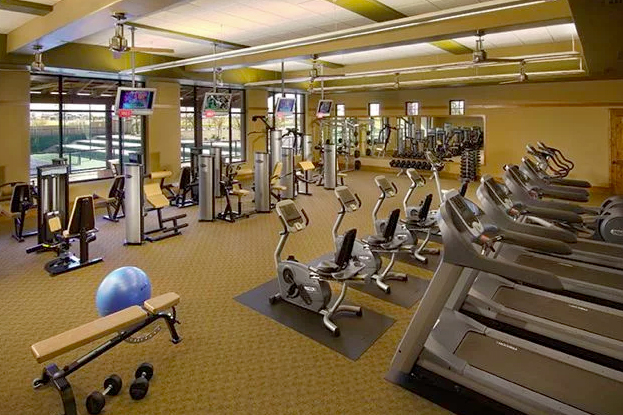 Residents of Robson Ranch Texas in Denton will soon have a new fitness center. Robson Resort Communities has begun building a new multi-million dollar fitness facility called Pinnacle Fitness Center. The 9,500 square-foot fitness center will be completed by the first quarter of 2018.
The new fitness facility will be located adjacent to the outdoor resort-style pool and will feature a variety of cardio and weight machines. Treadmills, bikes, and elliptical machines will have individual TVs attached to provide residents with entertainment while working out. The new fitness center will also have a lounge area that will sell snacks and bottled juices.
According to Carissa Thompson, design director at Kimberly Timmons Interiors, the new fitness center will act as an extension of the existing Sports Club. The new facility will incorporate bold color schemes to provide residents with an energizing and invigorating environment. "An ample amount of natural light will wash into the fitness area with large windows. The building will also have a large patio that can be enjoyed with friends after or before workouts," said Thompson.