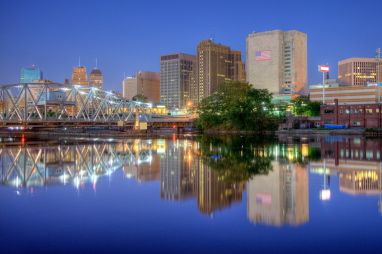 Most active adults know that Florida, Arizona, and California are popular retirement destinations. These states offer a wide variety of 55+ communities in all sizes and styles, and Florida easily tops the list when it comes to the sheer number of communities available at over 389. Yet, many retirees are surprised to learn that the state with the second-most active adult communities is actually the Garden State of New Jersey.
What Active Adults Love About New Jersey
New Jersey active adult communities may not be as large as the sprawling developments in Florida or Arizona, but the state has many small and mid-sized communities designed specifically for 55+ active adults. This includes both age-restricted communities and developments that are open to all ages but targeted toward active adults. There may be fewer total homes for retirees in New Jersey than in other states, but there are more individual communities from which to choose.
These retirement-oriented communities are defined by more than simply their age-restriction or the types of residents they attract. Active adult communities, like those counted for this assessment, include community amenities, social clubs, on-site events, and other lifestyle enhancements. Activities are commonly centered around a clubhouse or community center, and outdoor amenities often include swimming pools or sports courts.
Location
What is it that makes New Jersey an attractive location for active adult communities? The most important reason for the explosion of 55+ communities in The Garden State is its proximity to popular attractions. Depending on the location within New Jersey, communities are likely to be within easy distance of exciting destinations like Atlantic City, New York City, Philadelphia, and Washington, D.C.
New Jersey is also an ideal location for those who want to stay near family members who live in nearby urban or suburban areas. For example, many New Yorkers head south to enjoy warmer weather and coastal living, only to return part-way (or all the way) when they miss their adult kids and young grandkids. By choosing a home in New Jersey, active adults can enjoy the lifestyle they want while still being only an hour or so away from family and longtime friends.
Active Adult Communities in New Jersey
The northern portion of New Jersey is the closest to New York City. It includes active adult communities such as Four Seasons at Great Notch Spa and Club and Greenbriar at Fox Ridge. Central New Jersey includes communities in the popular Monroe area, such as Rossmoor Village and Clearbrook, while South New Jersey is home to luxurious communities like Westlake Golf and Country Club, Renaissance at Manchester, and Four Seasons at Lakewood.
While New Jersey may not be the first state that comes to mind when thinking of retirement destinations, its prime location continues to make the state an attractive option for active adult retirees.