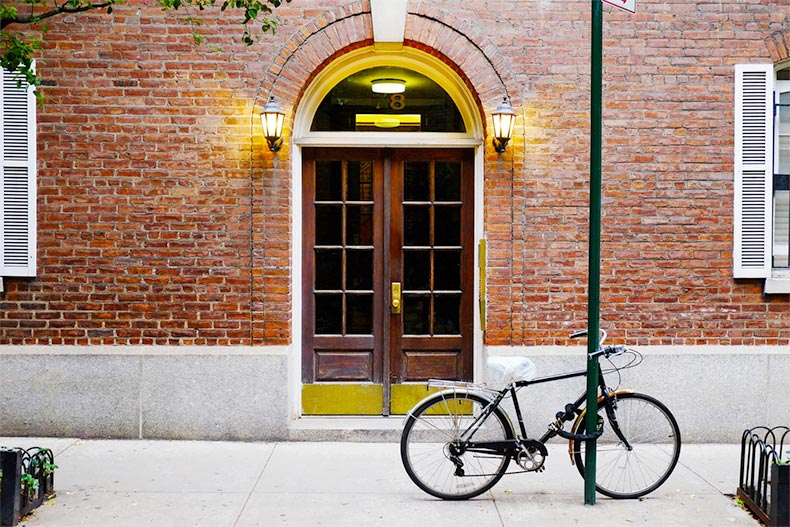 Finding the right home at the right price isn't always easy, especially in densely populated states like New York. Active adult homebuyers who have their hearts set on the Empire State can rest assured though since there are a good number of New York communities with homes for sale under $200K.
The closer you get to New York City, the higher the cost of living is, but the state is tax-friendly for retirees. There's no tax on New York State or local pensions, civil service or military pensions, or social security. In addition to this, those ages 59 and up can have up to $20,000 of qualified pensions excluded. There are also more than 175 hospitals state-wide, including top-tier organizations like New York-Presbyterian and North Shore University Hospital.
Most of the active adult communities listed on 55places.com are located in the eastern portion of the state, in the Carmel and Long Island regions. Carmel is about 60 miles north of NYC, while Long Island is a slightly shorter drive to the west.
There's a lot to discover about these welcoming communities, in addition to their budget-friendly price tags. Read on to see what you can get for your investment in these 55+ New York neighborhoods.
Leisure Village - Ridge, NY
One of the most affordable options on this list, Leisure Village is a well-established active adult community of 1,500 resale attached homes. This established, gated neighborhood was completed in 1986 in Ridge, which is in Suffolk County on Eastern Long Island.
Homebuyers can choose from 11 floor plans starting at 1,194 square feet with one to two bedrooms, one to two bathrooms, and either street parking or garages. The monthly homeowners association fee (HOA) covers trash and snow removal, lawn care, and exterior building maintenance. Upgrades may include skylights, wood floors, and sunrooms.
Residents like to stay active and attend activities like aerobics class, book club, quilting club, theater club, and the women's guild. On-site amenities include a 9-hole golf course and putting green, plus a clubhouse with crafts studios, a multi-purpose room, a fitness room, an outdoor pool, and walking and biking trails. Another benefit of living at Leisure Village is its stellar location in between Rocky Point State Forest and Brookhaven State Park. It's also just five miles south of the shores of the Long Island Sound.
Greenwood Village - Manorville, NY
Built from 1980 to 2000, Greenwood Village is a gated property with 512 resale attached and single-family homes. It's a land-lease community, so homeowners also pay additional monthly fees for the land. Also on East Long Island, the majority of its dwellings are single-family homes which range from 900 to 1,300 square feet. They have one to three bedrooms, one to two baths, and attached one-car garages; some also have basements and Florida rooms. The select number of attached homes offer about 1,100 square feet with two bedrooms, one bath, and attached one-car garages.
Greenwood's popular clubhouse keeps residents busy with its exercise room, game room, wood shop, and gathering rooms. Outdoor perks include walking and biking trails, picturesque ponds, bocce, tennis, a BBQ area, and a sparkling outdoor pool. There's also a community bus and RV parking for residents.
The outdoor recreation opportunities continue at nearby Rock Hill Golf Club (rated 4-stars by "Golf Digest") and the Long Island Game Farm Wildlife Park & Children's Zoo, both of which are only a short drive away. Manorville also has more than its fair share of burger joints, grocery stores, convenience stores, and medical and dental practices as well as an active historical society.
Jefferson Village - Yorktown Heights, NY
This large 55+ neighborhood is in the Carmel area, and it has 1,000 resale condo units located right near the Taconic Parkway. There are five floor plans, ranging from 843 to 1,555 square feet with one or two bedrooms, one or two baths, one-car garages, and additional street parking in the community. Most offer private back patios, dens, and eat-in kitchens. The reasonable HOA fee covers snow and trash removal and common area maintenance.
Jefferson Village's private clubhouse contains a library, a fitness center, a crafts studio, outdoor tennis courts, and an outdoor pool and spa. There are also gardening plots, ponds, and horseshoe pits on the grounds. This lovely neighborhood is just across the street from Jefferson Valley Mall, and an eight-mile drive from the Hudson Valley Hospital. The surrounding area also has plenty of grocery shops, pharmacies, doctor's offices, restaurants, and other conveniences for residents.
Glenwood Village - Riverhead, NY
Glenwood Village has a long history that started in 1959 and is still going strong today. With 588 new and resale single-family homes and a prestigious location on Long Island's north shore, this thriving active adult community offers wonderful options for home seekers.
The newer section, Glenwood Oaks, will have 88 attached homes with two or three bedrooms, two baths, and carports or driveway parking. These range from 1,050 to 1,758 square feet, and some models offer dens, spacious master suites, and porches. The original section has six floor plans, sized from 902 to 1,640 square feet with two or three bedrooms, one or two baths, and carports or driveway parking.
Glenwood's recreation center provides homeowners with an exercise room, a dance studio, a crafts room, a library, bocce, shuffleboard, and an outdoor pool and patio. Community events like fundraisers, fashion shows, bowling leagues, and trips to area landmarks keep residents busy and well connected. Riverhead is part of the beautiful Peconic Bay area, where locals and visitors enjoy watersports, wineries, shopping, and scenic natural beauty.