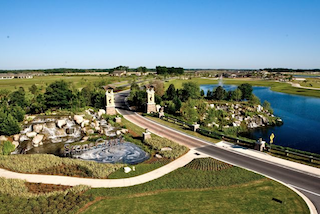 Known as the "Horse Capital of the World," the Ocala area offers a beautiful retreat in Central Florida. The Ocala National Forest provides plenty of opportunities for outdoor recreations, while the Silver Springs Nature Theme Park lets visitors observe and interact with local wildlife. Although Ocala is also within easy reach of Gulf Coast beaches and Orlando theme parks, it has a quiet charm and more relaxed atmosphere than other tourist destinations.
Location
The City of Ocala enjoys a beautiful setting in Central Florida, 90 minutes northwest of Orlando and an hour from the Gulf of Mexico. Shady pines and scenic lakes provide an environment that is different than the typical idea of a Florida destination, yet Ocala's location lets residents easily plan day or weekend trips to beaches and theme parks.
Climate
During Ocala's dry season, from October through May, there is near constant sunshine. Average daytime temperatures during the dry spring and early-fall months are in the mid- to high 80s, though may climb to the high 90s. In the coldest winter months, days are still dry and warm with daytime temperatures typically in the low to mid-70s.
Because of its long dry season, Ocala is sometimes called "the kingdom of the sun." However, the dry sunshine doesn't last all year long. Ocala's wet season, from June to September, is known for its daily afternoon thunderstorms, which can be severe. These summer months are very hot, with average high temperatures in the high 80s to mid-90s, and record highs of over 100 degrees.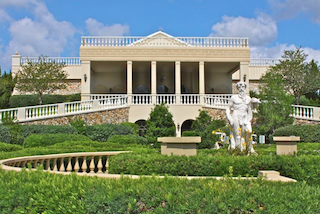 Along the east side of the city, the Ocala National Forest spreads across approximately 430,000 acres. This lush pine forest features nature trails, lakes, rivers and regional wildlife. It's an ideal place for many outdoor recreations, including hiking, biking, camping, fishing, kayaking and boating. Visitors and locals alike can also enjoy a trip to nearby Silver Springs Nature Theme Park. The park may be best known for its glass-bottom boat rides, which offer a memorable glimpse into the lives of the area's fish, turtles, and alligators.
It also includes rides, concerts, wildlife exhibits, a petting zoo and other entertainment. Ocala's Marion County is known for its thriving horse industry, with local horse farms known for their prize-winning Thoroughbreds. The Ocala area hosts one of the largest horse shows in the country: Horses in the Sun (H.I.T.S.) as well as other regional events. There are stables which offer riding lessons and tours of working horse farms. Visiting horse lovers can even enjoy luxury vacations at destinations such as BG Equestrian Resorts or The Grand Oaks Resort.
Active Adult Communities
Beyond horses and nature parks, the Ocala area offers challenging golf courses, charming shopping districts and many cultural attractions. Active adults who choose to settle in the area will also find a variety of diverse active adult communities. These Ocala communities include resort-style developments, like On Top of the World, one of the largest 55+ communities in Florida. Other popular Ocala active adult communities include Stone Creek, Oak Run, and SummerGlen. With its prime location, beautiful setting and diverse recreations, the Ocala area is a hidden retirement gem of Central Florida.