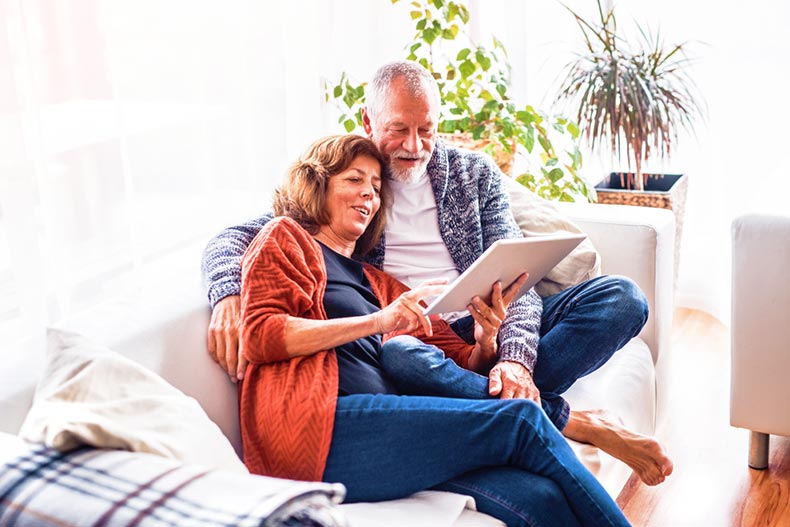 Each winter, snowbird retirees flock to warmer climates. There, they bask in the sun and put thoughts of snowstorms and heavy coats out of their minds. But before they can make their seasonal migration, these snowbirds first have to secure a home for the winter.
For snowbirds who do not own a second home, vacation rentals are a common way to spend the winter in a sunny southern locale. Yet, first-time snowbirds and those looking for a rental home in a new area may not know where to find out about extended stay homes, especially if they are hoping to find a rental home within a 55+ community.
Rental homes that are located in 55+ communities are often rented out by their owners, instead of being handled through real estate agents or other institutions. As such, most owners are looking for long-term renters and would prefer to have the same people stay in their home through the whole season. Renters who like a house may come back to it year after year, but others prefer to try out different locations each year. Fortunately, there are a few resources available online to help snowbirds track down rental homes.
VRBO.com
VRBO (Vacation Rentals By Owner) is designed for anyone who wants to rent a vacation home. You can browse by location and check availability for your travel dates. It is worth noting that the site does not give you an option to search specifically for 55+ communities.
SnowbirdCondo.com
The rental home website Snowbird Condo is designed specifically with snowbirds in mind. Featuring rental homes in the southern United States, South America, and nearby islands, Snowbird Condo helps renters find several types of homes including condos, villas, townhomes, and single-family homes. You can even sort by the number of bedrooms, the number of bathrooms, or the property's pet policy.
SnowbirdHelper.com
As a site created for snowbirds, Snowbird Helper includes a lot of information for winter travelers, including its own listing of rental homes in popular snowbird markets. The main list is arranged by state (or country for international listings) and each rental has its own link to a web ad with more information. Many snowbirds also find great rental opportunities through word of mouth. By getting to know other snowbirds, you can share your experiences, learn from each other and tap into a great resource for finding future rental recommendations.