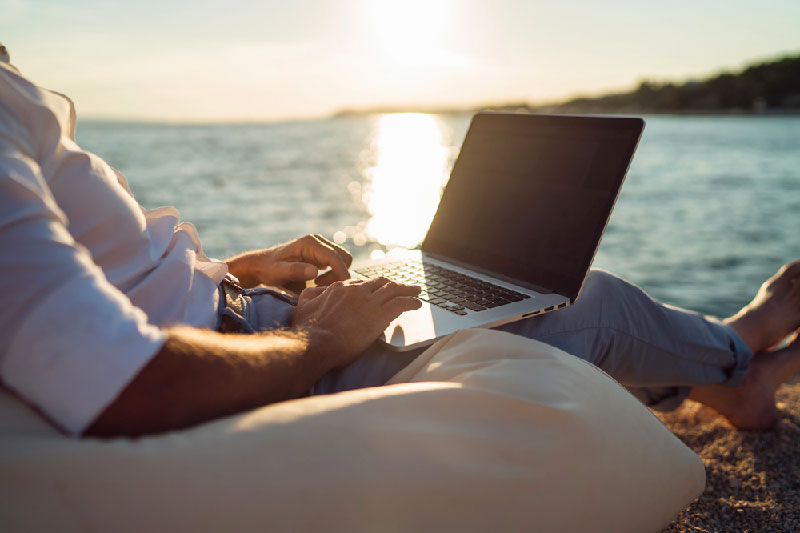 Each winter, millions of snowbirds head south to spend the season in a warmer climate. They may try new locations each year, or they may have discovered a favorite winter destination that draws them year after year. For first-time winter travelers, finding an ideal location for an extended vacation can be a challenge. To make the decision easier, there are some simple questions to ask yourself that can help pinpoint the perfect destination.
1. Which Climate Do You Prefer?
Heading south to a warmer climate means something different from one snowbird to the next. Some retirees opt to spend the winter months in an arid desert area, while others crave sunny, semi-tropical beaches. When choosing a winter escape, research the climate at various destinations. Be sure to find out about the humidity as well as the average temperatures. Winter can also be the rainy season for some locations, so be careful to find out all you can about the typical weather patterns during the months you will be visiting.
2. What Attractions Would You Like Best?
Different geographic areas also have their own popular attractions. Many desert communities are known for their spectacular golf courses, while coastal areas boast miles of sandy beaches. Make a list of your priorities, including items like shopping, dining, and entertainment venues, as well as larger attractions like theme parks or beaches. While you may not find one destination that meets all of your criteria, you can find one that meets most of your desires.
3. Do You Want to Stay Near Family or Friends?
If you have family or friends that live in a southern climate, you may want to choose a destination near them. Instead of immediately booking a rental property in their hometown, expand your search to include the surrounding areas. Since you are planning an extended visit, a destination within an hour or so might be the best option to let you spend some time with your friends while still residing in an area that meets more of your vacation criteria.
4. How Will You Get to Your Winter Destination?
The way you choose to travel to your winter escape may influence your destination decision. If you plan to drive, you may want to choose a location within a certain distance from home. If you have an RV, you may plan a location that lets you visit several interesting spots. If you plan to fly, you may want to choose a location that is near a major airport.
5. How Will You Get Around Town?
Snowbirds who drive to their winter escapes have their own transportation. However, those who fly will either opt to rent a car to get around during the visit or will need to find a destination with excellent public transportation. Those who drive an RV are equipped to drive around town, but may prefer public transportation or a small rental car for local driving.
6. What Local Services Are Available?
To feel at home while on an extended vacation, find out about the local services available in an area. This includes places like post offices, banks, pharmacies, churches, and medical facilities. It is especially important to find out the location of the nearest emergency room or urgent care center, particularly if you have any medical conditions which might need attention during your vacation.
While planning an extended winter escape, considering these questions can help you put your priorities in order and find your own ideal vacation destination.