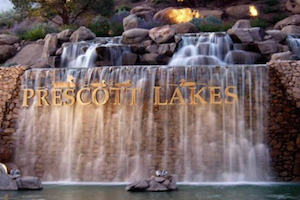 Open to residents of all ages, Prescott Lakes features all the amenities needed to support an exciting, active adult lifestyle. This inviting community has resort-style amenities, 1,300 diverse homes, beautiful grounds and diverse outdoor recreational activities, including an 18-hole golf course. It is also located just minutes from historic Prescott, Arizona, putting residents within easy reach of retail centers, restaurants and other local attractions.
The Prescott Lakes community is located at an elevation of 5,300 feet, providing cooler temperatures than other Arizona retirement hot spots, such as Phoenix and Tucson. Yet the mild, four-season climate is still fabulous for year-round outdoor activities and the area typically enjoys 300 days of sunshine each year.
In addition to the town's charming downtown district, Prescott is known for its art galleries and beautiful, Victorian-era homes. Prescott also has an opera house, rodeo grounds and the more modern Prescott Gateway Mall. These popular attractions make Prescott an appealing destination for active adult retirees, yet they can enjoy even more on-site amenities by choosing a home in Prescott Lakes.
Social and recreational amenities in Prescott Lakes are largely centered around the Prescott Lakes Athletic Club. This facility is open to all community residents. It includes a 12,000 square-foot fitness center with state-of-the-art cardiovascular and strength-training equipment, as well as an aerobics studio, an indoor pool and a whirlpool spa. The clubhouse also has a snack bar, an outdoor patio, an outdoor swimming pool, two tennis courts, a basket court and a sand volleyball court.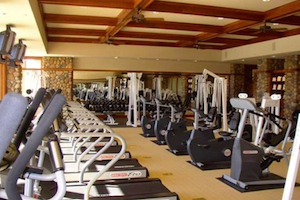 Residents can also become members of the Prescott Lakes Golf and Country Club. Members can make use of The Club, a 14,000 square-foot facility which includes the Clubhouse Bar and the The Grille at Prescott Lakes. It also offers hobby and game rooms, a golf pro shop and an arts and crafts studio, in addition to its challenging 18-hole golf course.
Additional amenities found throughout Prescott Lakes include walking and biking trails, parks and natural areas, and scenic lakes. There are gardening plots for resident gardeners, and also a playground that is ideal for visiting grandchildren.
Prescott Lakes features 14 residential enclaves, including some gated and age-restricted communities. Construction began in 2000 and will one day include approximately 1,300 homes in both attached and single-family designs. Homes vary widely throughout the community, with floor plans ranging from approximately 1,109 to over 3,000 square feet.
Prescott Lakes offers condos, duplexes and detached homes designed by multiple builders. Some neighborhoods within the community are reserved for residents aged 55 or better. These include Willow Park Estates and The Cottages by Del Webb. However, most of the community is open to residents of all ages.
With its exciting amenities and beautiful homes, it's easy to see why Prescott Lakes is a popular choice for active adult homebuyers.
For more information on this community click here: Prescott Lakes - Prescott, AZ