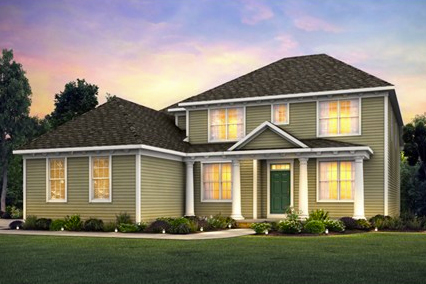 Builder Pulte Homes plans to develop a new age-restricted community in northern New Albany, Ohio. The community will consist of 240 single-family homes built on 90 acres of land located off of Schleppi Road and near the Rocky Fork Metro Park. New Albany Co., who is the landowner, plans to sell the parcel of land to Pulte Homes later this year.
As the land requires a zoning change, the active adult community must get final approval from the City Council. Officials believe that the development of this age-restricted community would not interfere with the nearby school or impact rush hour traffic at that location. If Pulte receives approval to build on the site, construction could begin as early as this fall and host a grand opening event next year, according to Valerie Dolenga, Pulte Homes spokeswoman.
Pulte plans to offer one-story homes that range from about 1,700 to 2,800 square feet with pricing estimated to start in the mid $300s. Homes will have upper-level living areas, such as loft spaces and bedrooms. The active adult community will also have a clubhouse, pocket parks, open spaces, and walking and biking trails.