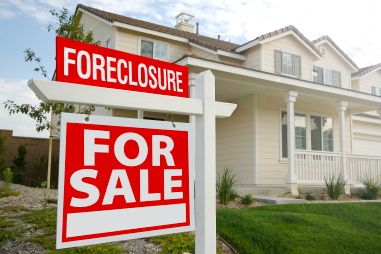 When it comes to buying a home, there are a number of options out there, and it can seem a bit overwhelming making the decision. Many opt for traditional home purchases, but foreclosures and short sales are popular routes as well. This begs the question: How are these options different, and which is ultimately best for you?
Like most questions in the complex world of real estate, there is no simple answer that applies to all homebuyers. Short sale, foreclosure, or otherwise, what's best for you depends on a variety of factors.
There are certainly a number of upsides to purchasing a home in foreclosure. On average, foreclosures are selling for almost thirty percent less than traditional home sales, meaning homebuyers can really save a bundle. Additionally, buying a foreclosure is usually a quick process, because the property is bank owned, meaning you don't waste any time waiting for current tenants to move out.
If you're interested in a fixer-upper, foreclosures are ideal. Channeling your inner handyman can gain you a great return on your investment if you end up flipping the house for a better price. But you have to know that a foreclosure will probably need a lot of work, and it will take a lot of your time, money, and energy to fix it.
The major downside to foreclosures is that they often come in bad shape. When a home sits empty for several months, as is often the case with these bank owned homes, they can incur damage as a result. For those with the skills to fix broken pipes or structural issues, this may not be a deal breaker. But if you're looking for an easy move-in home, you probably won't find it in a foreclosure.
Additionally, if you're thinking of buying a foreclosed home at an auction, do your research beforehand. Auction sales mean you won't have a chance to inspect the property before you buy, and once you own it, you also own all the problems that come with it. You're also responsible for legal issues tied to the property, like liens.
Short sales, conversely, occur when a homeowner owes more on their mortgage than the house is worth. These are often preferable to buying foreclosures because the homeowner is still living in the home, meaning it's usually in better physical shape. Utilities haven't been turned off, and the home is still in working order.
But the biggest downfall to short sales is that they're actually not "short" at all. Due to legalities, they take much longer to close than a traditional sale or foreclosure. If you're working on a tight timeline and need a home quickly, short sale is definitely not your best option.
Whether you should go the foreclosure route or opt for a short sale may depend on your skill with home improvement projects, and how much time you have before you need to close on a new home. Regardless though, a great agent is key. A real estate agent can walk you through your options, making sure you don't invest a large chunk of money into a home with unfixable issues.