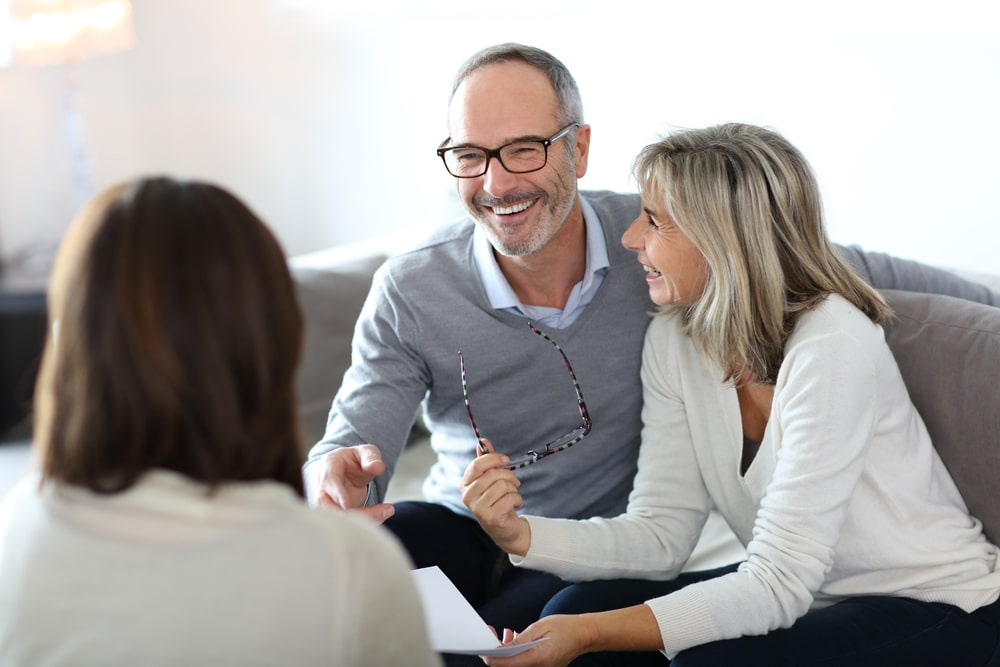 Buying or selling a house is a big decision and it's important to find the right real estate agent to work with you through the process. There is no one-size-fits-all in an agent-client relationship. Regardless of whether you're selling, buying or both, there are a few attributes you want to look for in an agent including integrity, experience and knowledge of the area.
Questions to Ask a Potential Agent
Here are a few questions you may want to ask when looking for a realtor who would be a good fit for you.
How long have you been in the business?
How many years have you worked in this area?
What types of licenses do you possess? What professional organizations do you belong to?
Do you get most of your business from referrals and repeat clients?
How many homes have you sold in the past year? How many clients have you helped buy a home?
What percentage of the sale will go towards commission and/or other fees? (Usually, this primarily affects the sellers, but it's always a good question to ask regardless of whether you're buying or selling).
One important factor to consider is if most of the agent's business comes from word-of-mouth. If so, this is a great sign the person is an excellent real estate agent.
Additionally, some agents will even provide references and contact information of satisfied clients you can speak to in order to get more information. By talking to other clients, you can get a feel for any personal attributes you might be seeking in an agent (i.e. level of aggressiveness, transparency, etc).
Another important initial question to ask is how will he or she communicate? Will communication be direct or through office staff? If you prefer a more personal experience, you might want to find someone who offers his or her email or mobile information instead of just a general office number.
Does the Real Estate Agent Have a Niche?
Ask the agent if he or she focuses on any niche area of real estate. You want to be sure and select someone who knows the ins and outs of the type of real estate transaction you need and has a strong pulse on the local market.
For instance, is the agent known as the "go-to" person in the area for condominiums or townhouses? Or maybe he or she deals primarily in luxury estates. As a buyer/seller who has a stake in or is interested in an age-restricted community be sure and ask the agent what type of experience he or she has with 55+ communities.
An agent who routinely works with 55+ community transactions understands the retirement lifestyle and will instinctively know what questions to ask you to better help ascertain your wants and needs. Also inquire as to how many sales/purchase transactions he or she has had in these communities. If the answer is few or none, this agent might not be the best fit for you.
Does the Agent Live Where He or She Works?
If you are a homebuyer, one important question to ask is if the agent lives in the area he or she works in? And, if so, for how long? There are a lot of benefits to hiring an agent who has a vested stake in the local area.
Not to mention there is nothing better than getting first-hand knowledge, insight and experience of someone who lives in the vicinity. While agents who don't live in the area might do a very good job, you won't get the same information you would from a local.
If you are planning to buy a home in an age-restricted community, you'll want to find someone familiar with local builders, neighborhoods and the surrounding community. Ideally, you want to hire a person who knows where to find the right amenities, proximity to healthcare facilities and other convenient features you're looking for in a new home too.
Do Your Homework
In addition to asking lots of questions, before signing any contracts, check the agent out on social media. Most agents have some sort of social presence and you can gain a feel for the person by examining his or her online presence.
Watch to see if he or she has a highly engaging page(s) with a lot of activity – if so, this is a good sign. Also check to see if the agent's license is in good standing. As Forbes notes, this is check-able and many states offer this information online. It is important to have the right fit when hiring an agent. Inquire around, get referrals and then start asking the agent some direct questions.
You can also look for an agent that has a Seniors Real Estate Specialist (SRES) designation. By doing so, you increase your chances of finding the perfect agent to represent you during this exciting time in your life. 55places.com is proud to partner with real estate agents who are experts in their areas as well as 55+ communities.