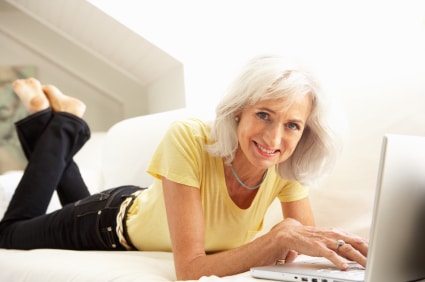 With the advent of online shopping, consumers have learned the value of customer rating and review systems. Instead of basing their decision to buy on a product's description alone, savvy shoppers can now factor in the experiences of other buyers. While reviews should often be taken with a large grain of salt, they can help buyers choose between products, services, and even active adult communities.
Reading Customer Reviews
Today's online world has many websites designed specifically toward rating and reviewing certain products, services or destinations. Instead of looking up individual websites, travelers can quickly compare multiple hotels at sites like Hotels.com or TripAdvisor.com. In addition to offering pertinent information about each of the hotels, these sites also invite visitors to rate and review their past stays.
Similarly, a site like Yelp.com offers reviews for a wide range of local businesses. You can easily read about local restaurants, doctors, beauty salons, and even churches without leaving the comfort of your own home. Of course, if you have a smartphone, many of these review sites also offer apps to take your reviews on the road.
The Value of Ratings and Reviews
The value of ratings and reviews has essentially changed the way many people make purchasing decisions. Even when out shopping in brick-and-mortar stores, there are smartphone apps that let you scan a product's barcode and quickly link to online reviews—including its price at different local and online stores.
Examining the reviews can be a bit more work, but it may also cut down on impulse buying and help you feel more confident about your decisions. Online ratings and reviews do come with a caveat: they are subjective. The exact same Alaskan cruise could get a rave response from one traveler and a scathing review from another. Those who routinely shop online have learned to look at the average rating score and then pay attention to the specifics of the reviews. If you love spicy food, you may even be encouraged by a bad review of an Indian restaurant if the only complaint is that the food is hot.
The 55places.com Rating and Review System
In the same way, you can use 55places.com's rating and review system to learn more about an active adult community of interest. By reading other people's experiences of a community, you may get a better picture of the lifestyle it offers.
It's easy to read the available reviews or leave your own rating just by checking out a community's 55places.com Community Page. The average star rating appears in the QuickFacts at the top of the page and you can also access the information through the Reviews tab, which is just a little below the community's pictures.
You are welcome to leave a review whether you've lived in a community or even if you've just gone for a visit. Try it out for yourself! Whether you like a community or not, your review might help other potential homebuyers narrow down the search for their ideal retirement destination. So what are you waiting for? Go leave a review for a community on 55Places.com today!