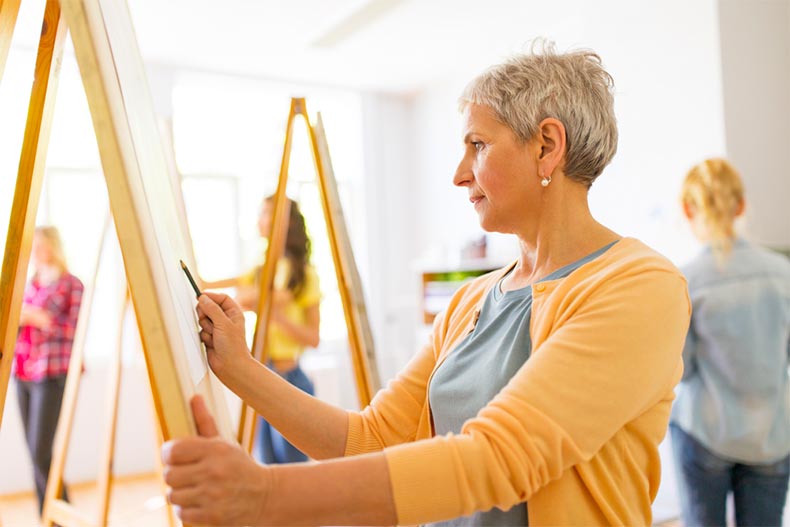 Starting on September 23rd and lasting until the 29th, organizations all throughout both North America and Australia will be taking part in the 16th annual Active Aging Week. Started in 2003 by the International Council on Active Aging (ICAA), Active Aging Week is a weeklong festivity that celebrates both aging and active living.
Participating organizations engage with active adults in their local communities with activities and events that are targeted to the seven degrees of wellness: being emotional, vocational, spiritual, intellectual, physical, environmental, and social. Programs are typically offered at low-to-no-cost to participants in order to ensure that as many people as possible have the means to participate.
In past years, activities have been designed to encourage a fun and positive perception when it comes to aging. In 2017, La Posada in Palm Beach Gardens, Florida organized a health fair that included information on the different aspects of wellness, as well as offered activities like a painting class, a chair yoga demonstration, and also gave samplings of healthy food options.
Another past event comes courtesy of 24Hr Fitness, who treated guests 50 years and older to free workouts and more than 1,000 older-adult oriented group exercise classes in over 300 locations across the United States. Each year has seen more sponsors and participants take part in the celebration. This year is expected to be no different, with the ICAA expecting a record turnout.
For 2018, the theme is "Inspiring Wellness", a theme meant to promote wellness as an energizing lifestyle for those who embrace it. Events taking place this year include The WALK! With Aegis Therapies Event. Taking place all week, the event will be held at hundreds of locations, with participants having access to the award-winning WALK! With Aegis Therapies guided program. The program walks participants through the already mentioned dimensions of wellness. Activities include mental challenges like trivia and brain teasers, spiritual-based hobbies like deep breathing and yoga, and physical pastimes like running and jogging.
Participants of Walk! With Aegis Event can choose to take part for all six days, with each day focusing on a specific aspect of wellness, or do just a single-day event.
In a public statement, Colin Milner, ICAA'S founder and CEO, spoke on why he believes Active Aging Week has become a success over the years, stating "Active Aging Week inspires wellness by encouraging people to participate as fully in life as possible at any age, regardless of health conditions."
Milner went on to say that, "As an association that recognizes and promotes the benefits of multidimensional wellness approach, we created Active Aging Week as a time for people to get together and enjoy fun, positive, life experiences, and maybe even adopt new activities on a long-term basis.
For those looking to participate in Active Aging Week, check with local organizations or ask around your active adult community to see what's planned. With that said, the ICAA is always hosting events, programs, and activities that are meant to promote wellness year-round. To stay up-to-date with their latest events, check out their website.