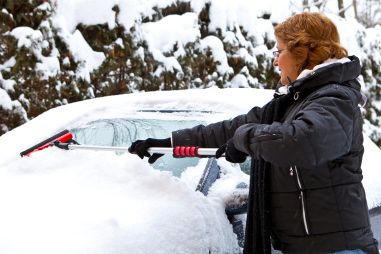 All across the Midwest and Northeast, active adults have felt the bite of winter storms. And while those who live in northern regions are used to shoveling snow, recent winter storms have been far from typical. Dangerous white-out conditions grounded flights and prompted many states to advise residents to stay home. Yet, for many, being at home meant coping with extensive power outages. Was all of this enough to drive retirees south?
Some people think that retiring to hot, southern climates is a typical part of retirement. However, that is not always the case. Many retirees who live in northern states prefer to age in place. This lets them stay near family and friends, and also enjoy all four seasons. Active adult community builders have noticed and responded by opening more developments in northern settings like New Jersey and Illinois.
Though this year's dangerous winter storms may be shaking some retirees' resolve to stay in their northern homes, it may be too soon to tell if it will lead them to relocate before next winter. Still, some homebuilders in the south are optimistic about expected home sales, particularly those who build active adult communities. Del Webb, the country's largest active adult community developer, has big plans in southern states.
In Florida alone, Del Webb has plans for several community expansions and grand openings. Del Webb Naples has plans to add 2,000 more homes and a spacious new clubhouse and Del Webb Orlando's new 38,000 square foot amenity center is set to open on March 5th. When it comes to existing homes, the National Association of Realtors also reports some good news for the South.
While home prices were down in January, home sales were on the rise in most regions. In the South, existing home sales increased 3.6 percent and were 8 percent higher than they had been in January 2010. Of course, not all active adults who want to flee winter weather will decide to pick up and permanently move south.
Some retirees choose to have the best of both worlds by keeping their current homes in northern areas and traveling south during the cold winter months. Because of their migratory patterns, these retirees are aptly named "snowbirds." A desire to leave winter weather for a warmer climate is one of the top reasons given when retirees relocate.
Though they may like experiencing all four seasons, snowy winter months often become more than retirees can bear. Active adults who have been on the fence about moving to a hot climate may be pushed into making a decision after this year's harsh winter storms.