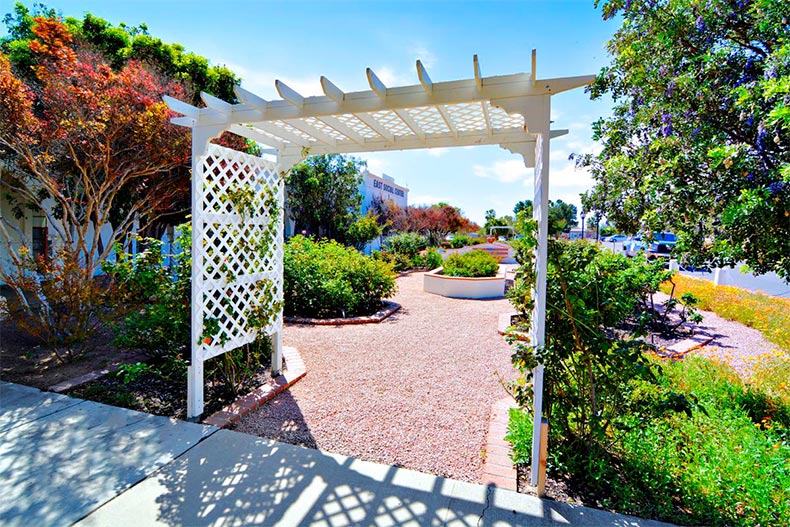 Located about 20 miles south of Tucson is the popular retirement destination of Green Valley, Arizona. Nestled near the Santa Rita Mountains, this desert city offers stunning views and an escape from big-city congestion.
Green Valley is unique in that the entire town started as a retirement community consisting of several dozen individual age-restricted communities. Below we're taking a closer look at what Green Valley has to offer.
History of Green Valley as a Retirement Destination
Major development on Green Valley began in the 1960s when a developer named Donald Maxon, and his brother Norman purchased nearly 3,000 acres. Their vision was to create a residential development influenced by the architecture of 18th century Spanish Colonial styles. This first residential community was made up of about 1,000 apartments, which are currently known as the East and West Villas.
Since then, Green Valley has continued to attract people from all over who are seeking active lifestyles away from the city. The area is currently home to over 20,000 people and about 12,000 households, most of which are in age-restricted communities.
One of the benefits of living in such a unique setup is the shared sense of community and access to amenities. Nearly every community in this area is part of the Green Valley Recreation (GVR) membership program, which gives all residents from participating communities access to amenities at 13 recreation centers.
Local Area and Attractions
Green Valley's location and sunny, dry climate make it a popular choice for those seeking easy access to outdoor recreation. The nearby Santa Rita Mountains are just a short drive away and offer camping, hiking, and nature viewing.
Green Valley residents can also head to Arivaca, which is a rural ranching community about 10 minutes away that once was a Pima Indian village. It is a popular spot for hikers and bicyclists looking to hit the trails. The Arivaca Cienega wetland is also a great location to witness Arizona's varied wildlife, including coyotes, deer, and various bird species.
For those seeking culture, the historic destination of Tubac is a 20-minute drive from Green Valley. Tubac once served as a Spanish presidio in the 1700s, but now it is home to over 100 shops and art galleries. Locals can browse through handcrafted leather goods, antiques, jewelry, and eclectic artworks. At the center of this vibrant village is the Tubac Center of the Arts, which offers a full calendar of events. Tubac Golf Resort and Spa is another popular spot for locals and visitors.
Highly Sought After Communities in Green Valley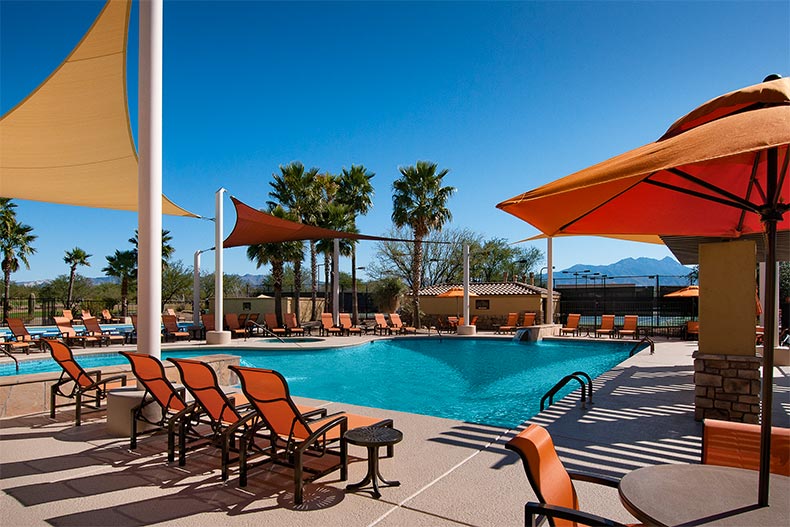 Green Valley offers a wealth of options when it comes to age-restricted communities, from quaint to luxurious and everything in between.
Green Valley Fairways
Green Valley Fairways is a gated 55+ community with 759 single family homes available on a resale basis. These homes are very reasonably priced starting below $100,000 to the mid $100s. The community is divided into three separate subdivisions and all residents have access to the GVR amenities. At the nearby East Social Center, residents can enjoy an active clubhouse, a fitness center, an outdoor pool and spa, a beautiful rose garden, and more. Green Valley Fairways is a great option for low-maintenance active adult living.
Quail Creek
Quail Creek offers more of a resort-style atmosphere in a tranquil setting tucked away from the busier parts of Green Valley. This 40+ community has 4,000 single family and attached homes. With development beginning in 1998 and ongoing, homebuyers can expect newer constructions. Homes are priced between the high $100s to the high $500s. Quail Creek's rich lineup of amenities makes it a popular choice for those seeking a vibrant lifestyle. Residents have access to parks and open natural spaces, fishing lakes, a grand ballroom, a fully-equipped fitness center, an arts and technology center, and more.
The Greens at Santa Rita Springs
Another top choice in the area. The Greens at Santa Rita Springs is a gated 55+ community that has 224 single family and attached homes priced between the mid $100s to the high $200s. While residents have their own private on-site amenities, they also have access to 13 different recreation centers through the GVR membership program. These amenities include fitness studios, a woodworking shop, restaurants, heated swimming pools, and walking and biking trails that offer views of the nearby Santa Rita Mountains.
Besides these three there are over 20 age-restricted communities in Green Valley on 55places.com. If you're considering making Green Valley your next home, take a look at all the options the city provides.