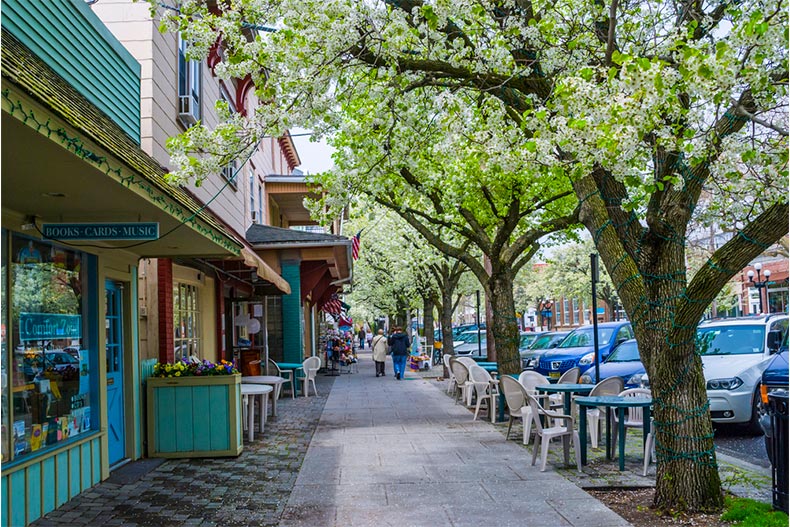 Monmouth County, New Jersey is known for its miles of expansive beaches along the Atlantic Ocean. That's just one of the main reasons why so many active adults choose to put their stakes here. It is a prime location in the state, with a vibrant arts scene, historic landmarks, and fun cultural events. This sprawling county in Central Jersey has enough natural beauty, modern conveniences, and social activities to make it feel like a year-round vacation for its residents.
Getting In, Out and Around in Monmouth County
If you want to talk about options, there are five airports in the region for active adults on the move. Newark Liberty International, Philadelphia International, and Atlantic City International are closest, but JFK and LaGuardia in New York are very doable as well. Getting to the big cities via bus, train, driving, or taking the ferry to New York City are also great commuting options.
There are many ways to explore the county and surrounding areas too. NJTransit provides buses, trains, and light rail throughout the state with additional local buses available from Transdev.
Beaches, Boating, Parks, and More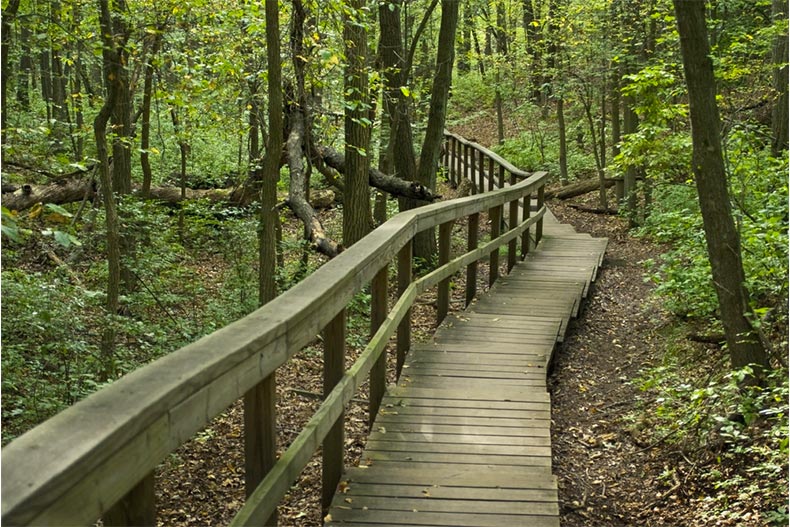 With 27 miles of beaches, Monmouth County homeowners can experience a different seaside experience every summer weekend! Every beach has its own personality, with boardwalks or no boardwalks, marinas for boats and fishing, kayaking, or quiet vistas that invite seashell collecting and dog walking.
There are three large state parks in the County, with some facilities open year-round. The biggest is Allaire State Park, which surrounds the Manasquan River with wildlife, trees, and nature trails. The park is known for its living history museum, The Historic Village at Allaire, a former factory town that produced steam engine parts. Cheesequake State Park and Monmouth Battlefield State Park also offer visitors plenty of outdoor activities and historic sightseeing.
The County is also home to dozens of recreation areas, gardens, historic sites, natural habitats, and stunning golf courses. Monmouth Park Racetrack in Oceanport is a horse race track that also hosts food truck festivals, car shows, holiday events, seafood festivals and more from May through September. Golfers can choose from over 15 private and public golf courses, or even join a golfing league.
Dining and Entertainment
There's nothing like waterfront dining and Monmouth County has many casual, mid-range and fine restaurants by the sea. Fresh seafood is clearly the star but all kinds of cuisine can be found. Food festivals and other culinary events such as wine tastings are held throughout the year.
Asbury Park is known for its energetic cultural scene, with live music, art museums, and a hip downtown area. Other destination towns include Freehold and Rumson. Broadway-quality theatrical productions can be seen at venues like the Jersey Shore Arts Center and the Algonquin Theatre. Arts patrons can visit museums like The Monmouth Museum in Lincroft and The Middletown Arts Center.
Monmouth County Communities
There are 36 active adult communities in Monmouth County, with prices starting in the low $100s going up to the Low $1Ms. Depending on your budget and the type of lifestyle you seek choices are abundant. Here are a few to get you started.
The Villas at Jumping Brook - Neptune City, NJ
Just 10 minutes from the beaches, The Villas at Jumping Brook is a smaller sized community of 168 resale homes built from 2001-2003. These upscale, elegant homes range from 1,695 to 2,727 square feet and have two or three bedrooms, two baths, and attached two-car garages. There is a lovely pool and patio, tennis and bocce ball courts, gardening plots, trails, and a lively clubhouse on the grounds.
Surrey Downs - Freehold, NJ
Surrey Downs is a mid-sized, mid-priced 55+ community that offers low-maintenance living in the charming hamlet of Freehold. There are 443 single-family homes built from 1986 to 1997 The twelve models are sized from 760 to 1,383 square feet and have two bedrooms, two baths, and a one-car garage, although other choices may be available. A monthly homeowners association fee provides for a community pool, clubhouse, bus, lawn care, landscaping, trash, and recycling as well as snow removal.
Shady Oaks - Red Bank, NJ
The well-established community of Shady Oaks has 366 attached and condo residences, with models ranging from 1,032 to 1,386 square feet, making them perfect for active adults wishing to downsize. There is a central clubhouse, an outdoor pool, tennis courts and a walking and biking trail.
These communities are just a small sample of the three dozen active adult communities in this centrally located New Jersey County. If you are considering a move to Monmouth County, see which of them can fit your active lifestyle.