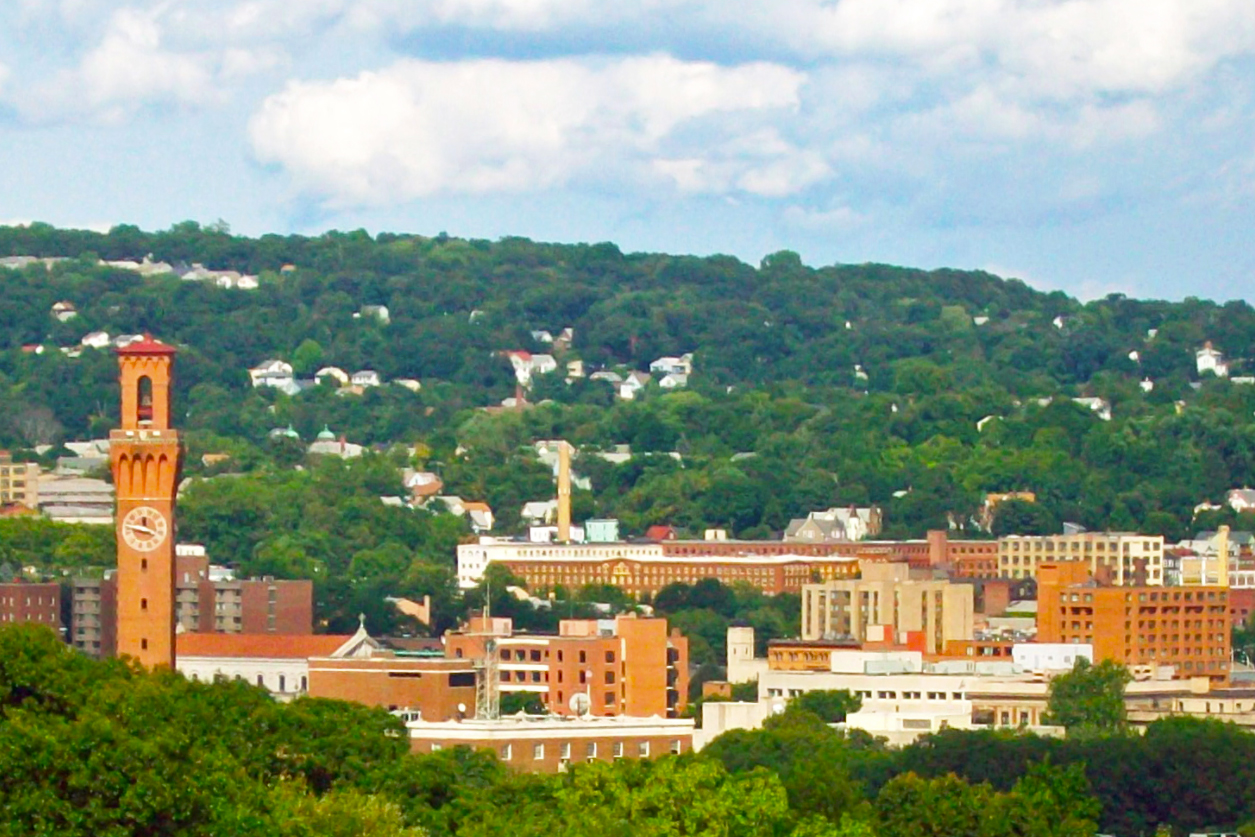 Waterbury, and its surrounding region in Western Connecticut often fly under the radar of 55+ homebuyers, especially those unfamiliar with the region as a whole. Whether you're from the area or not, the region's history, cultural attractions, and ideal location make this an appealing place to call home.
The city itself dates back to 1686, placing it among the most historic cities in Connecticut. For centuries, Waterbury was an industrial powerhouse of the East Coast, producing much of the brass used throughout the country. This industry was so integral to the overall prosperity of the city throughout much of its history that it adopted the nickname "The Brass City" and the motto Quid Aere Perennius ("What Is More Lasting Than Brass?"). Later, in the mid-1800s, as pocket watches became an essential fashion accessory for men and women alike, clockmakers took to the city and its seemingly abundant brass producers. Many of the buildings that housed these industries, including numerous clock towers, are preserved as historic landmarks documenting the city's industrial legacy.
Visitors and history buffs are sure to enjoy the city's downtown area, which has gone to great lengths to preserve its past. During World War II, thousands migrated to the city to work its bustling factories, as profiled in Kens' Burns' documentary, "The War". With the end of the war and changing consumer tastes, the city's industries experienced the kinds of post-war changes seen throughout the country.
The area has experienced a revival in recent decades with residents and preservationists embracing Waterbury's rich history and sprucing up the downtown region with attractions like the beautiful restored Palace Theater, the Mattatuck Museum, and downtown's trendy shops and restaurants. While Waterbury is a substantial city in its own right, its location makes it and the surrounding area ideal places for active adult homebuyers to call home. Area residents can catch a Metro-North Railroad train to Bridgeport with connections to Grand Central Station in Manhattan.
Both New Haven and Hartford are under 30 miles away from the city center, each offering their own unique and plentiful attractions. Whether you're looking for lots of amenities and activities or a quiet, close-knit neighborhood, the Waterbury Area has a wonderful and diverse lineup of 55+ communities that can accommodate just about anyone's tastes or desires. Oxford has abundant New England small-town charm and is the namesake of The Village at Oxford Greens.
Built by Del Webb, this community boasts 835 attached and single-family homes with a 14,000 square-foot clubhouse that hosts an indoor pool, fitness center, and more, perfect for club and community group meetings. The onsite The Golf Club at Oxford Greens offers golfers an easy opportunity to keep up with their game, for just a modest green fee, without having to leave the neighborhood.
Closer to Waterbury itself is Regency at Prospect, a smaller community of just under 400 low-maintenance attached homes. A 7,000 square-foot clubhouse and a great location make this a sought-after community in the area. Not far from the Naugatuck River is Chatfield Farms, which takes pride in its rural feel and location. The onsite Fieldstone Club is a social hub of the community with its club room, events spaces, spa, and manicured outdoor seating areas.
For more excitement and plenty of activity, be sure to check out Heritage Village. With more than 2,500 homes, this 55+ community does what large communities do best: offer residents loads of options for activities and socializing with neighbors all the while surrounded by a resort-like amenities. Homebuyers 55 and better looking for a destination that's full of historic charm and cultural attractions combined with an ideal location will certainly find a lot to like about the Waterbury Area in Connecticut.