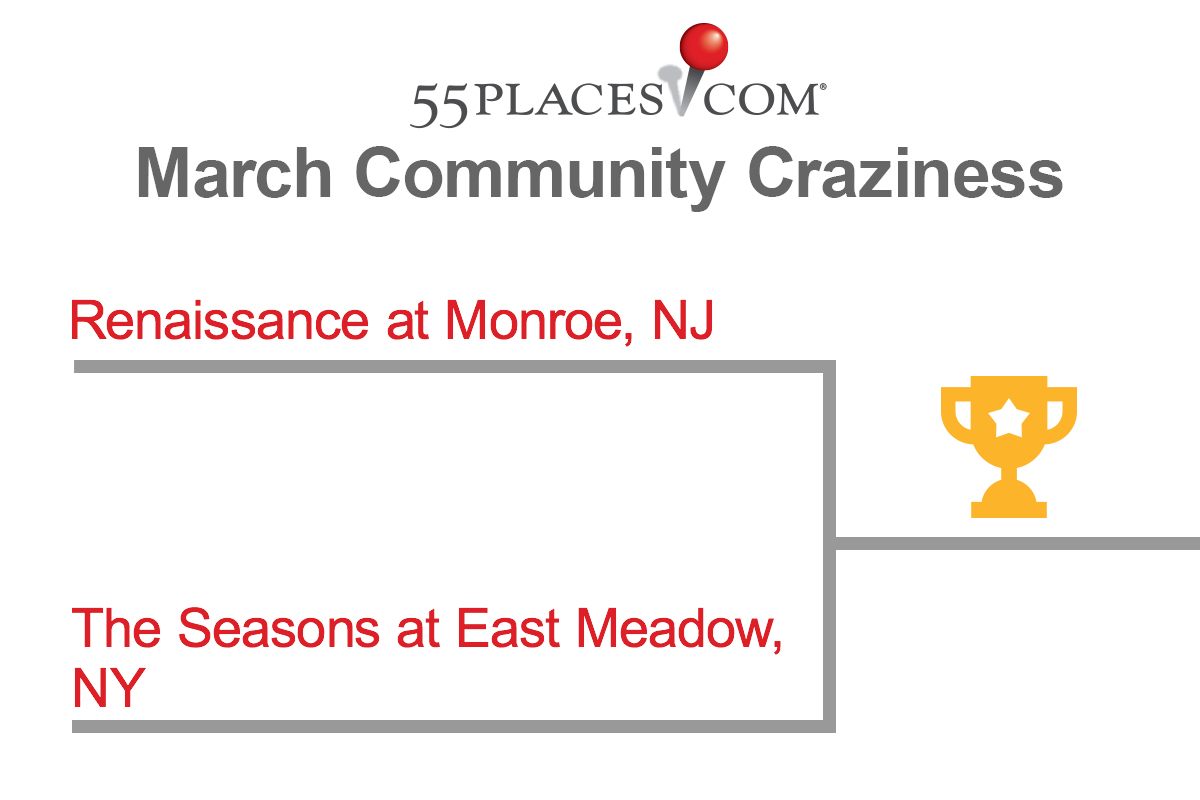 Welcome to the first annual March Community Craziness competition. Think that your community is a cut above the rest? Are your community's amenities simply too good to ignore? Has moving to your community changed your life? Each day we will feature at least one community matchup. When your community (or a community you know well) is featured in a showdown, cast your vote by clicking on the poll below.
After you vote, you can tell us what sets your community apart by leaving a review on the community page. In the event of a tie, the winner will be decided by whichever community has the highest number of unique pageviews. The contest will be in the bracket style and will work just like any other major sports contest, with the winner of each round facing off against the winner of the next round. Disclaimer: Reviews are subject to approval and may be edited for clarity and accordance to company policy.
Which Community is Your Favorite: Renaissance at Monroe, NJ or The Seasons at East Meadow, NY?
Renaissance at Monroe offers low-maintenance homes in a prime location in Central New Jersey, just one hour from both New York City and Philadelphia. This gorgeous community features a spacious clubhouse with a wide variety of social activities and amenities. Those who choose to call Renaissance at Monroe home will appreciate the luxurious homes, which include desirable architectural details such as brick or stone front exteriors, gas fireplaces, and decorative columns. They will also enjoy joining in activities in the clubhouse, making use of the community computers in the library, and meeting for a snack in the Renaissance Cafe.
The Seasons at East Meadow in East Long Island, New York is a beautiful 404-condominium unit community. Constructed between 2009 and 2012 by the Engel Burman Group, The Seasons at East Meadow provides active adults with world-class amenities and a long list of social clubs and events to keep calendars full. The Seasons at East Meadow offers active adults in East Long Island three luxurious condominium options available on a resale-only basis, sure to provide a comfortable and active home.