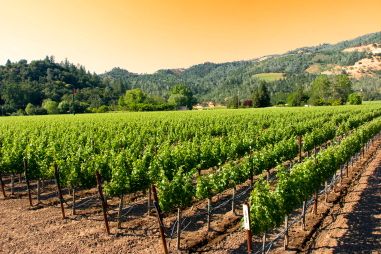 Set in the heart of Sonoma Wine Country, Oakmont Village boasts both a rural feel and close proximity to the attractions found in nearby Santa Rosa. Residents can easily enjoy a wide range of amenities, play a friendly round of golf or tennis, visit a local winery or simply relax and take in the community's spectacular mountain views.
Residences at Oakmont Village
Development began on Oakmont Village in 1965 and continues to this day. This long period of construction has allowed the community to evolve with a diverse appeal. There are both single-family and attached homes in a wide range of sizes and styles. Potential homebuyers can choose from among the community's available resale homes or opt for a new construction home. There are several models of new single-family and patio homes to choose from, but there are also resale homes with custom features including some with three-car garages.
Home sites in Oakmont Village feature many diverse views as well. There are homes which let residents take in landscaped golf course views and sweeping mountain vistas. Other home sites boast tranquil scenery such as rolling vineyards or the natural beauty of Annadel State Park. Some home sites come with landscaping and maintenance services, while others let owners take charge of their own gardening and yard work.
To accommodate the needs of many different residents, Oakmont Village offers three housing options. About 80 percent of the homes in the community are single-family designs, while another 15 percent are more affordable attached home models. The remaining five percent of Oakmont Village residents live in an assisted-living apartment complex which is known as Oakmont Gardens.
Amenities & Activities at Oakmont Village
All of the residents in Oakmont Village can take advantage of the many community amenities and activities.
The Oakmont Golf Club boasts two 18-hole courses, designed by famed golf course architect Ted Robinson. Its beautifully-appointed clubhouse is a favorite with both golfers and non-golfers alike as it houses the Quail Inn restaurant. This friendly restaurant offers fine dining in a friendly atmosphere, which includes special events such as the weekly Thursday night buffet and Sunday brunch. There is also a bar and grill for more casual dining.
In addition to golf, Oakmont Village has many other recreational and social attractions. Multiple activity centers provide amenities such as swimming pools and spas, state-of-the-art fitness centers, hobby and game rooms, arts and crafts studios, a lending library, a movie theater, a computer center and much more. Outdoor amenities continue with sports courts for popular recreations like tennis, bocce, and shuffleboard. There are even gardening plots for those who have a green thumb.
With its eclectic mix of old and new, Oakmont Village clearly offers a community which will appeal to many different active adult retirees. Residents can enjoy the tranquility within the community gates, take a short ride into Santa Rosa, take up a new hobby or simply socialize with friends.