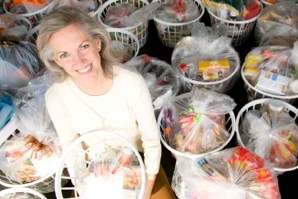 After retiring, many active adults choose to focus some of their time on volunteer work. However, there are many different ways to donate your time and not every opportunity is right for every volunteer. Before committing to a volunteer group, it may be a good idea to assess your skills, strengths, and personality.
Volunteering is rewarding, but it can also be challenging work. The best way to feel you are making a difference often lies in choosing a cause which is important to you. What are your passions? When you look at the world around you, what would you like to change? Finding a cause you truly want to support can be difficult, especially when there are so many worthy causes in need of volunteers.
You can start narrowing down your choices by reading the news to see which issues stand out to you. What hot-button topics make you want to make a difference? If you have a love of animals, you may want to volunteer at a local shelter or help with a pet adoption agency.
If the rise of childhood obesity concerns you, perhaps you could volunteer with a local youth league to help give kids access to sports and healthy activities. As you begin to look at the charities and volunteer organizations in your area, you will see that there is no end to the areas where you can help.
A few topics to consider include animal welfare, community revitalization, environmental conservation, health care, homelessness, human rights, local politics, poverty and youth groups.
In addition to finding a cause which is near to your heart, you can enhance your volunteer experience by assessing your personal skills and strengths. Are you better equipped to help in an office or in a more hands-on capacity? Do you have training as a counselor or as a teacher? Are you good with your hands or do you have technical skills? What experience can you bring to an organization that other people may not be able to offer?
Before choosing a volunteer position, you should also give some thought to your basic personality and the things that you do not want to do. If you are allergic to dogs, you probably shouldn't volunteer at a shelter, and if you don't have the patience for kids, you should skip the youth-related fields.
Another way to find a suitable volunteer position is to sign up with a friend. Volunteering together can make the process easier, and a good friend can help you honestly assess the positions that will be best for you. Having a friend share in the experience can also help on the days when you feel discouraged or overwhelmed.
Volunteer work can be a fulfilling way to spend your time, but you will have a better experience if you approach the decision with care. Knowing your strengths—and your limitations—will help you find a volunteer opportunity which will be a good fit for your skills, experience and personality.