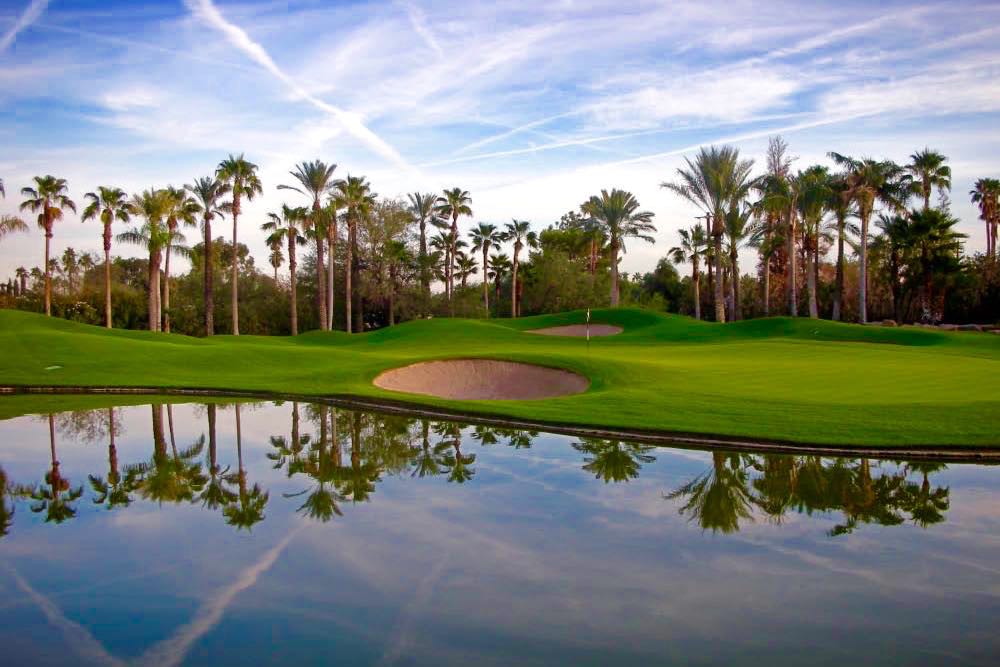 Moving to a warm climate is a no-brainer for most retirees who want to throw away the shovel forever and move on to, literally, greener pastures. It's no secret that retirees seek warmer areas and, in fact, the nation's most popular retirement destinations are all below the Mason-Dixon line or in the deserts throughout the Western United States.
Here we take a look at five retirement destinations for those who hate the cold. Once again, Florida is a safe bet for winter-weary retirees, but there are other equally as enticing options in exciting areas.
Florida's Broward County contains some of the state's most popular cities: Fort Lauderdale, Boca Raton, and the sun lovers' mecca of Miami. Actually, throughout the months of December to February, Miami consistently has the warmest weather, experiencing an average temperature of 70 degrees.
Broward County has dozens of 55+ communities that range from condominium buildings to sprawling single-family home developments. The area's affordability also lends to its popularity as a retirement destination, having options that could meet any budget while enjoying 250 days of sunshine annually.
There's a reason why central Arizona was chosen as the location for the first active adult community. In 1960, the opening of Sun City heralded the beginning of age-restricted communities and solidified Arizona as one of the nation's top retirement destinations for warm weather seekers.
Central Arizona has just shy of 300 days of sunshine per year and Phoenix has some of the highest wintertime temperatures of any major city in the country. Not only that, but the region has over 50 active adult communities to choose from and all are near the region's best recreational opportunities and the state's largest city, Phoenix.
There are fewer climates as consistently pleasant as Southern California, with warm winters and warmer summers. The Los Angeles area has an average temperature fluctuation of just 15 degrees, making January and July virtually identical in temperature. Southern California's Inland Empire area is ideal for retirees who really like hot weather, seeing several weeks a year above 99 degrees.
Southern California is also one of the premier retirement destinations in the country, with 55+ communities concentrated around Long Beach, Oceanside, and Palm Springs. Southern California also has one of the most dynamic and envied cultures in the United States, meaning that those sunny and warm winter days can be spent exploring the region's arts, outdoor recreation, or on the miles of beaches.
The San Antonio and Austin areas are some of the warmest in the country, boasting average highs in the 60s throughout the winter months when their northern counterparts are digging out their cars. The terrific culture, outdoor recreation, and dynamic economies have made San Antonio and Austin some of the fastest growing cities in the country, a trend helped by the area's pleasant year-round climate.
Central Texas has 55+ communities as big as the state's reputation, like Sun City Texas and Hill Country Retreat, each hosting thousands of homes. There are smaller, more luxurious communities as well as budget-friendly neighborhoods throughout the Central Texas region, making it a great retirement destination for all kinds of residents.
Coastal South Carolina is a dream retirement area for active adults who want a unique beachfront retirement. Not only does the coastal South Carolina region have a beautiful year-round climate, it also has renowned cities that offer urban attractions with friendly Southern charm. Coastal South Carolina also has incredible golf courses, a vibrant history, and lush, overgrown landscapes.
This area also has more than 30 active adult communities, from the massive Sun City Hilton Head to the charming The Pines at Gahagan. From budget-friendly ranches to estate-like historical plantations, Coastal South Carolina has the climate and lifestyle to please active adult homebuyers seeking warmer pastures in retirement.