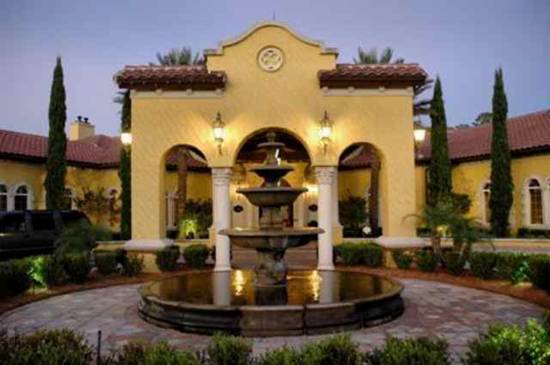 There was a time when an active adult community was unlikely to succeed if it didn't have its own golf course. Nowadays, age restricted communities come in all sizes, and their amenities do not necessarily include a golf course. In fact, intimate active adult communities with few amenities are also becoming more prevalent.
As active adult community builders are designing communities to attract buyers with various interests, different categories are beginning to emerge. There are sprawling resort-style communities with anywhere from 1,500 to well over 7,000 homes, and more intimate communities that may have as few as 100 homes. Each type of community offers its own retirement lifestyle.
Resort-style communities often have their own golf courses, driving ranges, pro shops and other amenities for golf enthusiasts. While golf is certainly not their only amenity, it is often a prominent feature of the community. Homes are generally nestled along the golf course, allowing both golfers and non-golfers alike to enjoy the beauty of the course.
From the 1960s through the 1990s, community builders bought large open spaces in which to build these sprawling communities. Sun City Lincoln Hills, in California, has 6,800 homes spread over 2,370 acres. In Poinciana, Florida, the Tuscan-themed Solivita community's 5,900 homes stretch across 4,300 acres. And Sun City Arizona, America's first active adult community, now boasts over 26,000 homes and is spread across an area of nearly 15 square miles.
While some of today's newest active adult communities are of this sprawling, resort-style variety, builders are also seeing the value of developing smaller age-restricted communities. Not every active adult wants to feel like they are living in a resort. There are many people who like the idea of living with other older adults, but prefer a small, intimate neighborhood.
These comfortable communities are situated on much smaller pieces of land and can be tucked away in suburban or rural areas, which still provide easy access to larger cities. While these smaller active adult communities typically do not include a golf course, they do feature their own amenities, which are often designed to encourage a close-knit community spirit.
Social clubs and community events bring neighbors together regularly. The community may have a fitness center, swimming pool, billiards and card rooms, hobby rooms, library, or other central amenities. Lifelong Learning classes are popular among active adults at both large and small communities.
Windsor Hills is an age-restricted community located within The Woodlands in Texas. This smaller community has only 1,000 homes yet provide several social clubs and community amenities. Academy for Lifelong Learning classes are offered in the clubhouse through a program by Lone Star College. While Florida is well known for its resort-style active adult communities, the Sunshine State also features smaller communities as well.
Sweetwater, by Del Webb, and Heritage Hills, by Lennar, are two Florida communities that have less than 1,200 homes, yet still offer large clubhouses with plenty of amenities to provide an active lifestyle. Each community offers fitness centers, swimming pools, and sports courts for tennis, bocce ball, and shuffleboard. For those seeking a truly intimate age-restricted neighborhood, some newer communities provide the perfect setting.
Ceres Gleann is one such intimate community, which is nestled just outside of Salem, in the town of Dallas, Oregon. This quiet community features 134 exquisitely designed homes, a beautifully appointed clubhouse, and lush community gardens. In this tranquil setting, residents can share their love of gardening, join a social club, or attend a community event held at the clubhouse.
And, if they do enjoy golf, residents can always play a relaxing round at the neighboring 9-hole Dallas Golf Club. Though golf is still a popular pastime for many active adults, community builders realize that it is not the only game in town. Active adults represent a wide cross-section of the population, and living in an age-restricted neighborhood does not necessarily mean living in a golf community.