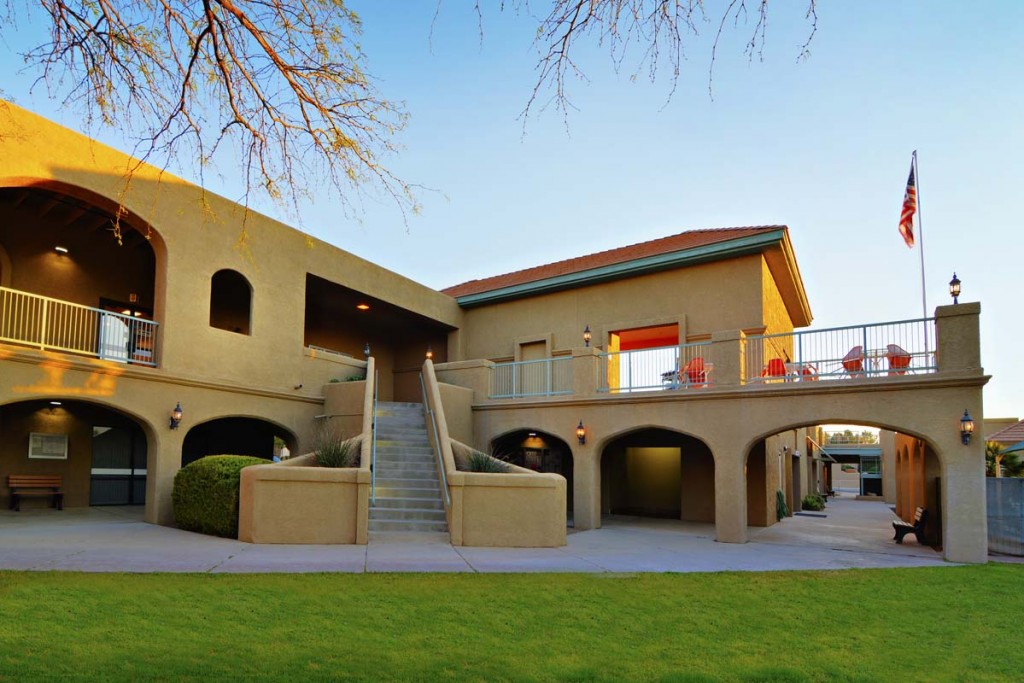 Green Valley Recreation (GVR) isn't one single active adult community, but it's an organization that provides activities, classes and events for active adults throughout Green Valley, Arizona. GVR encompasses over a dozen smaller communities; all of which get to take advantage of the Green Valley Recreation facilities.
There are over 23,000 homeowners who live in the Green Valley area. Because of that, the community features 13 community centers, making sure no resident is ever lacking in amenities and activities.
Each center is a bit different, but most feature a pool and spa, a fitness center, and sports courts varying from pickleball to shuffleboard. These fitness amenities put the "active" in active adult, giving residents plenty of opportunities to stay in shape.
The centers also include craft and game facilities that feature over a thousand classes and clubs. Every interest is represented within the greater community of Green Valley Recreation. The West Center for Performing Arts hosts shows and plays put on by community members, and there are several art studios and exhibition centers where neighbors can show off their work.
Green Valley facilities are also home to a number of resident events. With ballrooms and catering kitchens available on the grounds, it's the perfect spot to celebrate a special occasion. With folk dancing and line dancing clubs available, there are plenty of options for performers at Green Valley.
Unlike a traditional community with one clubhouse, the Green Valley Recreation centers are interspersed among the community as a whole. While your home might be a block away from the East Social Center, you aren't limited to just the amenities there. Homeowners in Green Valley are welcome to use any of the amenities at any of the centers in the larger master-planned neighborhood.
Additionally, having so many centers available means no dealing with an over-crowded clubhouse. With multiple craft studios, meeting rooms, and more, it's easy to host multiple classes and clubs at the same time. That's why residents love living in Green Valley Recreation - you're never short on entertainment options.
Residents in the Green Valley area pay a reasonable homeowners' association fee that funds all of the activities within the community. This fee also includes educational courses, ensuring that even the most cerebral of residents never have a dull moment.
In spite of its large size, Green Valley's clubs and activities are able to retain a neighborly feel even in spite of overwhelming numbers. While you may not know each and every one of your many neighbors, the community centers are very active socially. You can find like-minded knitters, poker players, or hiking enthusiasts to form your own little community within a community.