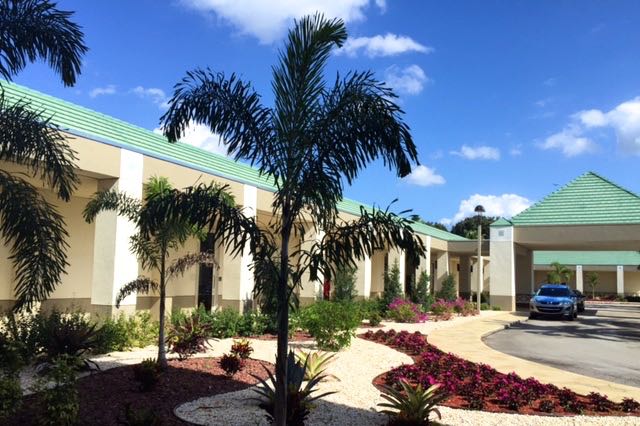 The beach towns and resorts along Florida's southeastern Atlantic coast have long been a draw for tourists and retirees. A tropical climate encourages outdoor recreation, which is prominent amid city parks and promenades, as well as the many nature parks and conservatories throughout the region.
Broward County is nestled in the heart of this region and comprises around 1,200 square miles of land area, nearly 800 of which is set aside for nature conservation. It is the second-most populated county in the state, made up of charming coastal cities to the east and Everglade Wildlife Management Area to the west.
Climate
This part of Florida features beautiful year-round weather with steady temperatures that rarely dip below the 60s or rise above the 90s. You'll see the sun shining on most days, lending the state its famous nickname.
Another attractive and unique feature of this geographical region is its location along the Intracoastal Waterway. In Broward County, inland water passages wind their way through coastal towns, making water taxis and private boats a popular and convenient mode of transport.
Pompano Beach
Pompano Beach is one of the northernmost cities in the county. Situated right on the coast between Palm Beach and Fort Lauderdale, it is the consummate resort town and retirement haven. Sportsmen will find excellent offshore fishing opportunities here, as sailfish, marlin, and tuna are plentiful. If snorkeling and scuba diving are more your thing, numerous reefs and intriguing wreck dives are just off the shore. Pompano Beach is also home to sandy beaches, world-class dining, championship golf courses, and boutique shops.
Fort Lauderdale
A little farther to the south, Fort Lauderdale is known as "the Venice of America," as those aforementioned inland waterways are the best way to get around town, and moving to the area sometimes means trading in a car for a boat. The city has also shed its longtime reputation as a spring-break destination in favor of quiet neighborhoods, a relaxing beachfront, and a thriving downtown complete with a river walk, independently owned shops and an eclectic array of restaurants.
At the center of town, history buffs can tour several restored buildings in the historic district via a guided walking tour. In fact, walking is almost as popular as boating in Broward County's urban centers.
Hollywood Beach Boardwalk
South of Fort Lauderdale, the Hollywood Beach Boardwalk has been consistently named to the nation's Top 10 lists. It's a 2.5-mile brick-paved trail with amazing ocean views that's ideal for a casual stroll, biking, jogging or in-line skating. It makes its way past beautifully maintained beachfront on one side and top-rated restaurants and shops on the other. The town also makes the most of its public spaces with inviting parks and playgrounds, along with picnic areas and other recreational hotspots.
Living in Broward County
The cost of living in Broward County is slightly higher than the U.S. average. But Florida does not have a personal income tax, and the state sales tax is 6 percent. Property taxes are assessed on the fair market value of a property as of January 1 of that year. Broward also offers a general homestead exemption and an additional low-income seniors' homestead exemption.
Active adult communities are scattered throughout Broward County and include Century Village at Deerfield Beach, Century Plaza in Pompano Beach, Wynmoor Village in Coconut Creek, The Palms at Weston, and Century Village at Pembroke Pines. Lush tropical parks, a temperate climate, and pedestrian-friendly beach towns are among the many benefits of living in Broward County. It's not a question of "whether" to retire here, but "where."