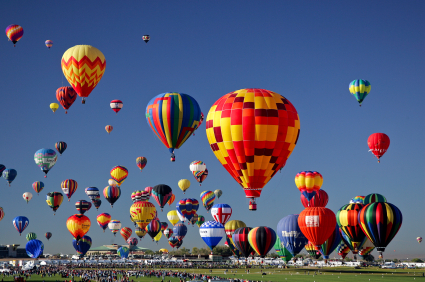 First-time visitors are often surprised to find that Northern New Mexico is not the arid, cactus-dotted landscape that they expected. With much of the region at a higher elevation (often above 5,000 feet), Northern New Mexico offers blue skies, spectacular mountain views, and plenty of exciting activities. The area includes some of the state's most popular destinations, including Santa Fe, Albuquerque, the Rio Grande Gorge, and the Sangre de Cristo Mountains.
If Northern New Mexico sounds like your ideal retirement destination, plan a visit to experience the environment for yourself. Once you do, you may better understand why the state is often called The Land of Enchantment.
Northern New Mexico Weather & Climate
Though most people expect a desert to be very hot, that's not always the case in a high desert area like Northern New Mexico. The climate is dry, but the higher elevation keeps the temperatures a bit cooler.
Summer is the hottest season, with daytime temperatures in the 90s. Winters are chilly, with days in the 40s and nights that can drop below 20 degrees. The spring and fall seasons offer some of the region's most beautiful weather, with mild days and cool evenings.
Northern New Mexico Arts & Culture
New Mexico is known for its rich history and distinctive culture. The New Mexican cuisine is sure to make an impression on visitors and relocating retirees. Traditional dishes are frequently served with red or green chile peppers, which can be very hot.
Local folk art and live performances capture both the region's Native American and Spanish influences. Santa Fe is a particularly popular destination for those interested in local art and culture. This charming city is a well-known mecca for artists. It is also home to the renowned Santa Fe Opera and the Museum of International Folk Art. For a more in-depth appreciation of local craftsman, the High Road to Taos Scenic Byway is an 80-mile scenic drive which stretches from Santa Fe to Taos, passing many interesting attractions along the way.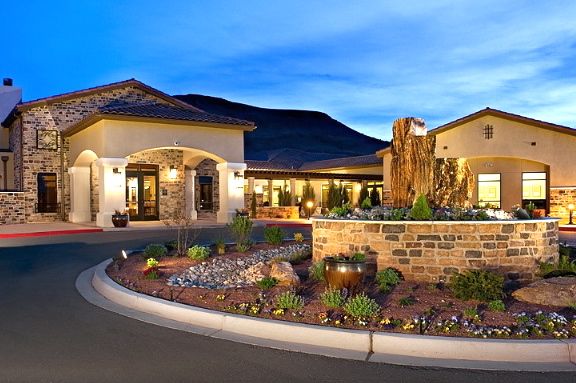 Abundant Outdoor Recreation
Set at a high elevation, and surrounded by mountains, Northern New Mexico destinations provide many options for outdoor enthusiasts. The region's mountain vistas and blue skies offer some of the country's most beautiful golf courses. Whitewater rafting on the Rio Grande provides a memorable experience, while hiking, biking and other pastimes are available throughout the region. Historic sites like the Bandelier National Monument offer a glimpse into the area's fascinating past. Active adults who choose to settle in the Northern New Mexico area certainly have many diverse attractions to enrich their retirement lifestyle.
Northern New Mexico Active Adult Communities
There are some beautiful active adult communities in the area as well, such as Alegria and Jubilee at Los Lunas. Housing in the area can be relatively affordable, and the state does have some retirement-income exemptions.
Things To Do in Albuquerque
The Northern New Mexico region also includes Albuquerque, the state's largest city. While Albuquerque features many of the same urban attractions found in other cities (such as restaurants, shopping centers, and cultural attractions), it also has many distinctive characteristics.
Each year, Albuquerque also hosts the International Balloon Fiesta, the world's largest hot air balloon festival. Just outside of Albuquerque, the Sandia Peak Ski & Tramway lifts passengers up to the top of a 10,378-foot mountain peak.