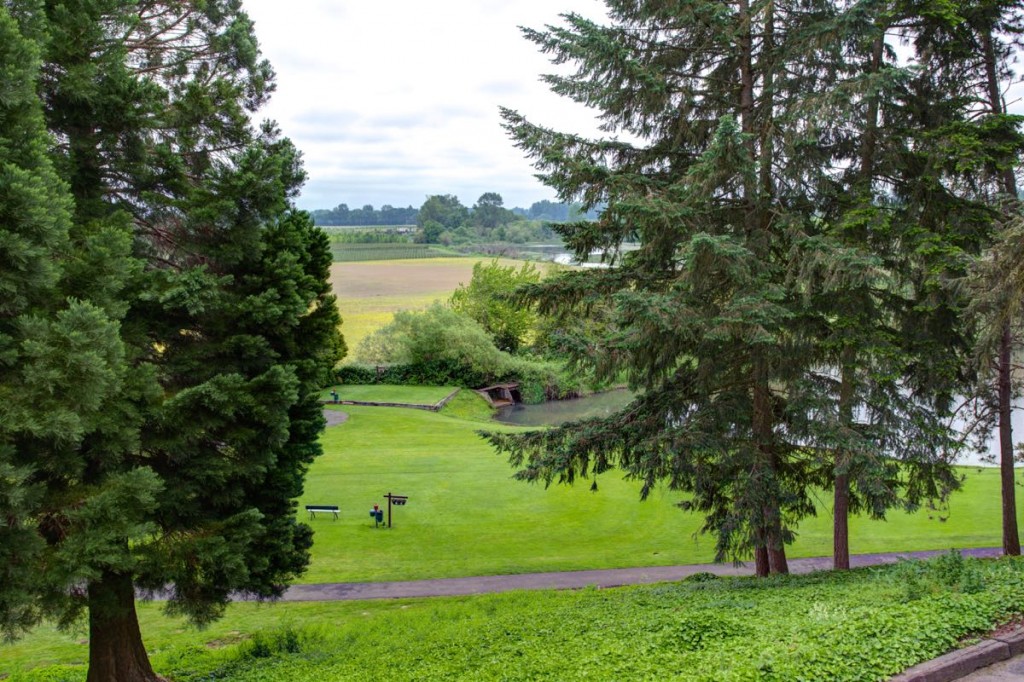 Residences
The property was opened in 1967 and completed a little more than 10 years later. It features both single-family homes and condos that are available on a resale-only basis. Most homes are single-story construction, range from 775 to 2,820 square feet, and feature low-maintenance yards.
The views from each residence vary, but many look out over the golf course or the surrounding Cascade Mountains. Updated residences are available with all of the latest desirable features, like modern finishes and flooring, granite countertops and large closets. Some floor plans offer two bedrooms with an attached garage, while other options include fireplaces, porches, or breakfast nooks.
Amenities
Golf is one of the main attractions on the property, with a 9-hole executive course, a putting green and practice areas. Men's and ladies' groups regularly get together for friendly golf games and holiday tournaments in addition to cookouts and luncheons.
Of course there are plenty of other activities to keep community residents busy. The Towne Hall features a piano, A/V equipment and a stage and hosts many community events throughout the year. Fitness-minded residents can also use the space for pickleball and exercise classes or swim laps in an outdoor heated pool.
The clubhouse contains a woodworking shop, arts and crafts rooms, game rooms and billiard tables, and a lending library. A greenhouse is another unique feature of the community. It's open to all, and homeowners can use it to grow plants or store them during the winter months.
Other convenient amenities include spaces for RV, boat and vehicle storage, and a patio and grilling area that's perfect for community gatherings or hosting family and friends. Salemtowne residents are active in a variety of social clubs, like the model train club, a theater troupe, and a group of ukulele enthusiasts who enjoy getting together to practice.
Local Attractions
Salemtowne's small-town ambiance blends perfectly with the surrounding community in Salem, whose central district is only a five-minute drive from the property. There, residents can go on a shopping trip, visit a museum or take in a show. For the civic-minded, nearby Willamette University regularly invites community members to participate in mock trials.
Winemaking is a cottage industry in the region and several local wineries are open for tours and tastings. Other handcrafted products in town include cider, craft beer, and artisan cheeses.
Outdoor enthusiasts will find state parks, botanical gardens and water recreation close by or within driving distance. Portland is about an hour's drive from the community, while the Pacific Coast is about two hours away by car.
For a charming setting in Oregon wine country amid the Cascade Mountains, Salemtowne features an active and social lifestyle for residents aged 55 and better.