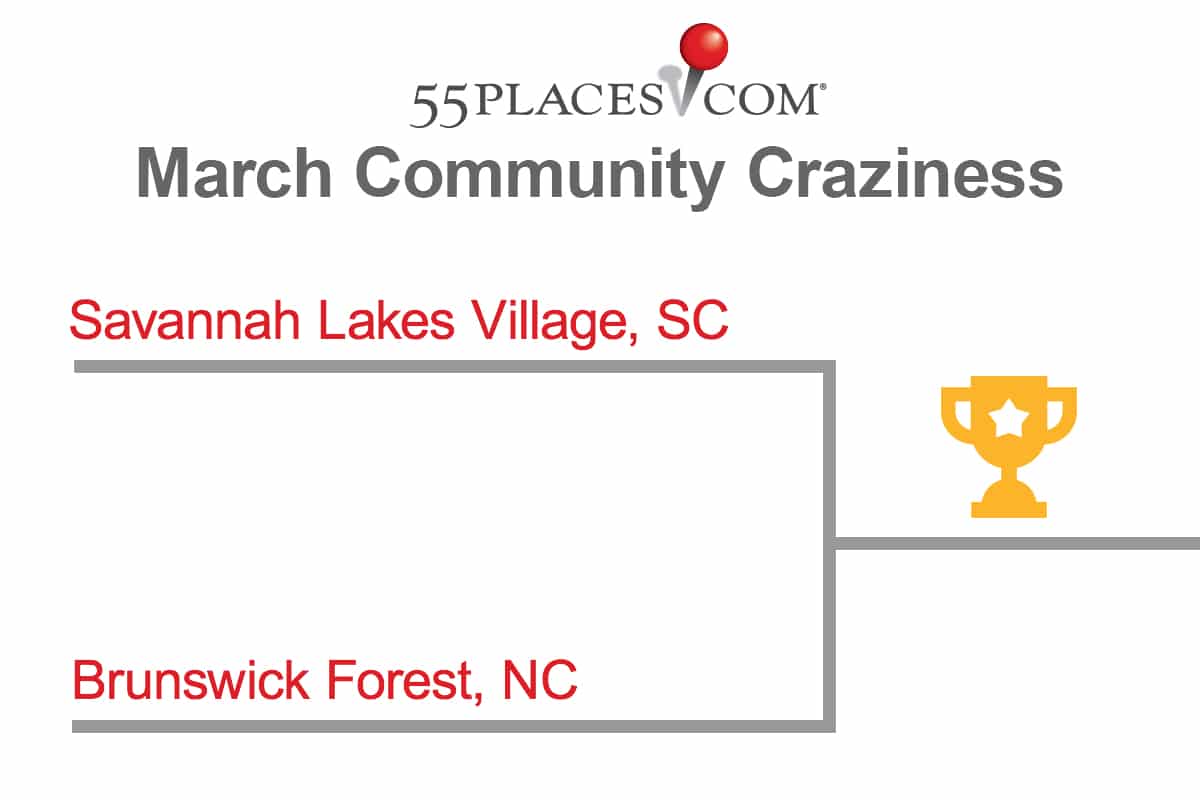 Welcome to the first annual March Community Craziness competition. Think that your community is a cut above the rest? Are your community's amenities simply too good to ignore? Has moving to your community changed your life? Each day we will feature at least one community matchup. When your community (or a community you know well) is featured in a showdown, cast your vote by clicking on the poll below.
After you vote, you can tell us what sets your community apart by leaving a review on the community page. In the event of a tie, the winner will be decided by whichever community has the highest number of unique pageviews. The contest will be in the bracket-style and will work just like any other major sports contest, with the winner of each round facing off against the winner of the next round.
Disclaimer: Reviews are subject to approval and may be edited for clarity and accordance with company policy.
Which Community is Your Favorite: Savannah Lakes Village, SC or Brunsiwck Forest, NC?
Savannah Lakes Village is a resort-style community located in McCormick, South Carolina. The country club lifestyle offered here combined with dozens of clubs and activities appeal to a wide array of homebuyers. This active lifestyle community was established in the late 1980s and now offers new and resale homes throughout half a dozen neighborhoods. Upon completion, Savannah Lakes Village will encompass 4,800 homes in a variety of neighborhoods. Homebuyers can find a home that includes their size and style requirements as well as scenic golf, lake, or forest views.
Brunswick Forest is a lovely active lifestyle community located in Leland, North Carolina. This picturesque coastal community is a 4,500-acre retreat surrounded by lush woods and is situated just ten minutes from historic Wilmington and 30 minutes from Atlantic beaches. Upon completion, Brunswick Forest will have approximately 8,000 homes. Amenities throughout the community fit all levels of activity and there are many clubs that provide plenty of opportunities to stay active both indoors and outdoors.