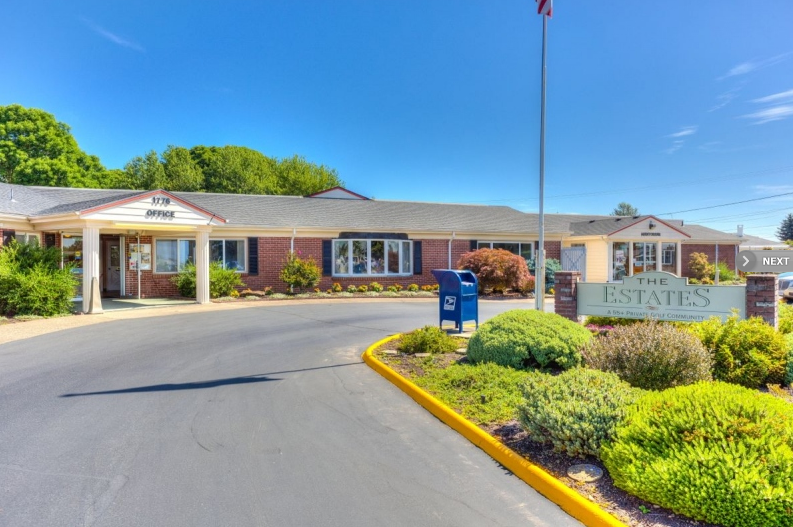 Set in Woodburn, Oregon, The Estates is a well-established community which welcomes active adults aged 55 or better. This affordable community includes just over 1,500 single-family homes, as well as a spacious clubhouse and an 18-hole golf course. Its scenic location, between the Cascade and Coast Mountains, also puts residents within easy reach of popular destinations like Salem and Portland.
The Estates community was opened in 1961 and completed in 1995. Today, the development includes 1,510 affordable single-family homes in sizes that typically range from 625 to 1,616 square feet. Floor plans vary, but homes usually include two bedrooms, one or two full bathrooms, and an attached one-car garage.
Home designs throughout The Estates often include appealing features such as family rooms, walk-in closets and covered patios. Many single-family homes have been upgraded by their owners and now boast upscale finishes like granite countertops, hardwood floors and stainless steel appliances. Some houses are set on prime lots with lovely golf course views.
The Estates' private 18-hole golf course is a gem of the community and residents frequently arrange their own golf tournaments. The course stretches 5,398 yards from its longest tees, offering fun and challenging play for golfers of any skill level. Its grounds feature flat fairways, lined by mature trees, and 12 sand bunkers. There are also three putting greens and a pro shop to prepare golfers for their next games.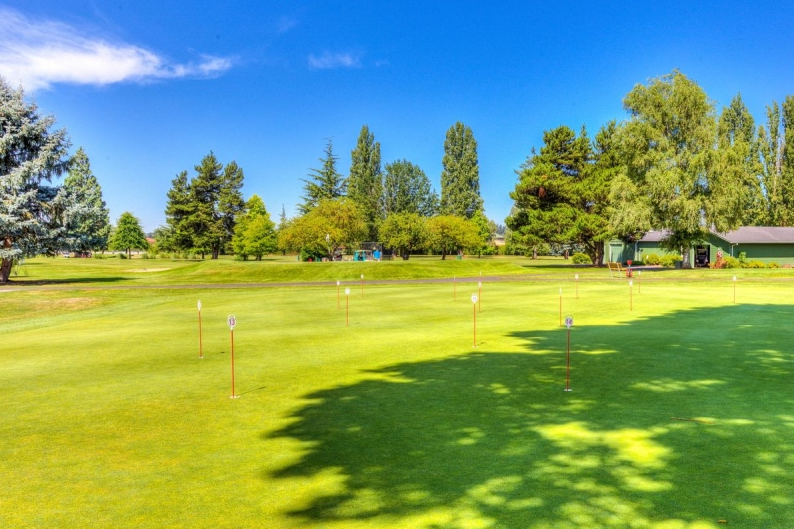 Beyond golf, The Estates offers a wide range of social and recreational activities. Amenities are largely centered around the community's 26,000 square-foot clubhouse.
This welcoming facility includes an exercise room, aerobics studio and indoor swimming pool, as well as a library, arts and crafts studio, billiards room and card room. The clubhouse also features a 300-seat auditorium which includes a full kitchen and dining hall.
It is the perfect setting for many different parties, dances, dinners and other social activities. The auditorium can also be used for large group exercise classes. The many exercise classes available include Ball Exercise, Chair Flex, yoga and Zumba.
There is also an indoor walking club, as well as water volleyball and water exercise in the indoor pool. The Estates' special-interest groups and clubs cover a wide range of interests as well.
Just a few of these friendly groups include Book Readers, Crafters Club, Estate Quilters, Green Thumbs, Jammers Club, Metaphysical Book Readers, Music Makers Club, Red Hats Society, and Wrinkle City Players Club. In addition to its indoor amenities and 18-hole golf course, The Estates' grounds feature pickleball courts, a picturesque gazebo and space for R.V. parking.
For active adults in Western Oregon, The Estates offers affordable living, as well as the amenities and activities needed for a healthy, active lifestyle.