Houses are made to be lived in, which often means, after many years of being occupied, the wear and tear that naturally comes along with everyday living can add up, leading to the need for repairs or renovations. A lot of the time, you may not even notice many of the issues until you make the decision to put your house on the market. Then, the issues tend to become much more apparent thanks to the knowledge both inspectors and homebuyers will go over the property with a fine-toothed comb.
With that in mind, here are a few things to know about selling a house that needs repairs before putting it on the market:
Determining the Extent of Needed Repairs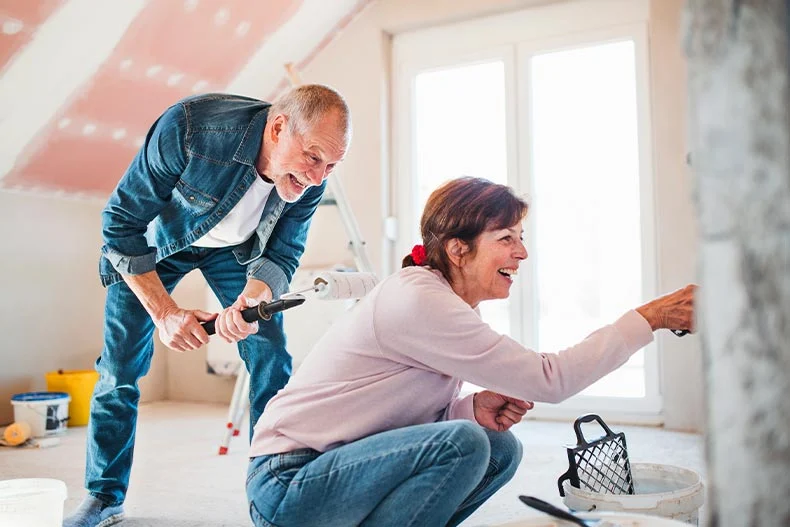 There's a big difference between selling a house that needs repairs and selling a house that needs extensive renovations to make it livable. Repairs can be expensive and time-consuming, so it's important to go through the entire house to get an idea of exactly what issues need to be fixed before putting it on the market. Once you've done a full assessment, there are some important factors to consider.
Does your home have a few cosmetic issues that can easily be updated? Are there just a few minor repairs that can quickly be fixed without hiring a professional? Or is there major damage to the home's foundation, the roof, or the electrical wiring, that will certainly require a pro to fix? Also, keep in mind that your home may not pass the necessary inspections for it to sell depending on how extensive the needed repairs are.
With an overall picture of the state of the house and what work needs to be done, you now have a few options when it comes to selling.
Selling Your Home As-Is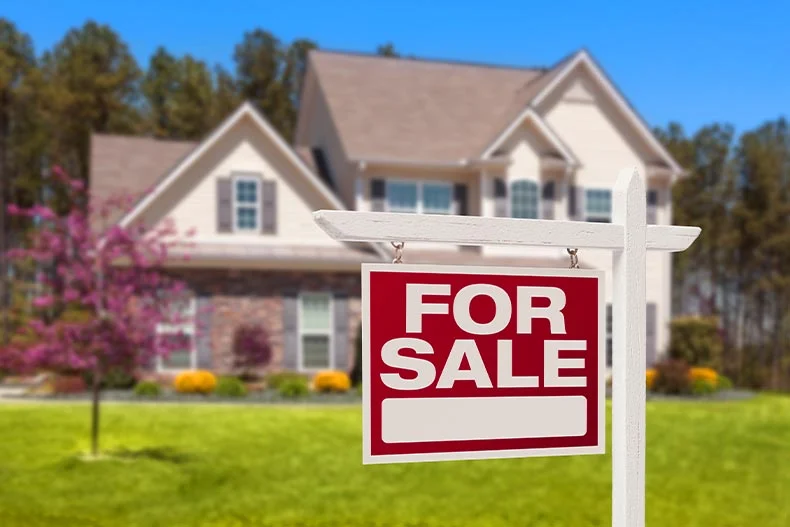 Repairs are often the last thing you want to deal with once you've decided to sell your home and start a new chapter, making the option to sell a home as-is extremely appealing. Selling as-is can help you avoid the hassle and added costs of making home repairs, but it can also greatly impact the price you will get for the property. If you decide to sell as-is, make sure to have that clearly noted in your listing from the start to avoid wasting time going back and forth over fixes with prospective buyers.
You'll also want to be aware that selling the house as-is doesn't mean you don't have to inform buyers about its issues. You still have to follow state and federal disclosure regulations. If a known issue is not disclosed as mandated by the regulations, the buyer can sue you. If you go the as-is route, you may want to consider hiring a licensed real estate agent to ensure everything is in perfect order.
Pricing a House That Needs Repairs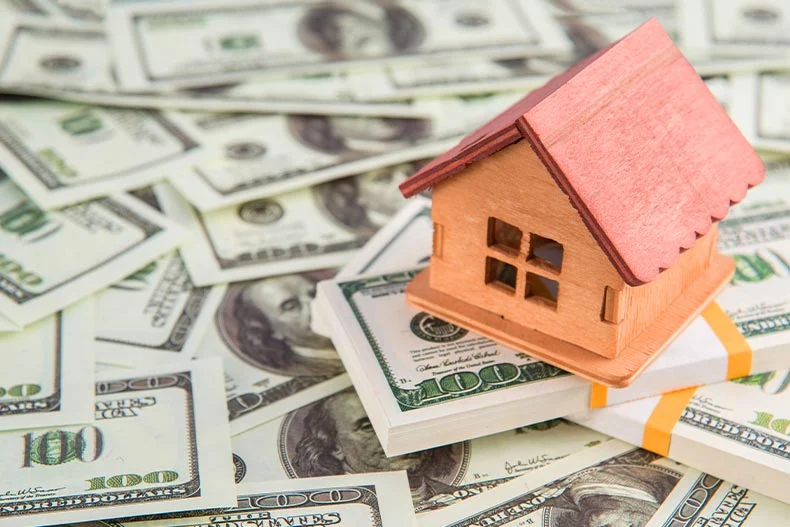 If you choose to sell your home as-is, it's important to have a realistic idea of what you can earn before putting it on the market—especially if you hope to sell quickly.
Depending on the number of needed repairs, you may want to consider lowering what you had in mind for the asking price—or at least be cognizant of the fact that prospective buyers will likely put in offers lower than what you prefer. Potential buyers may even try to negotiate having certain repairs completed before they buy, which can eat into the final profits.
Decide what makes the most sense for you financially. Does it make more sense to sell the home for a lower price and avoid the hassle of making repairs, or to spend a little money to make some fixes in order to get the highest price for the property?
Curb Appeal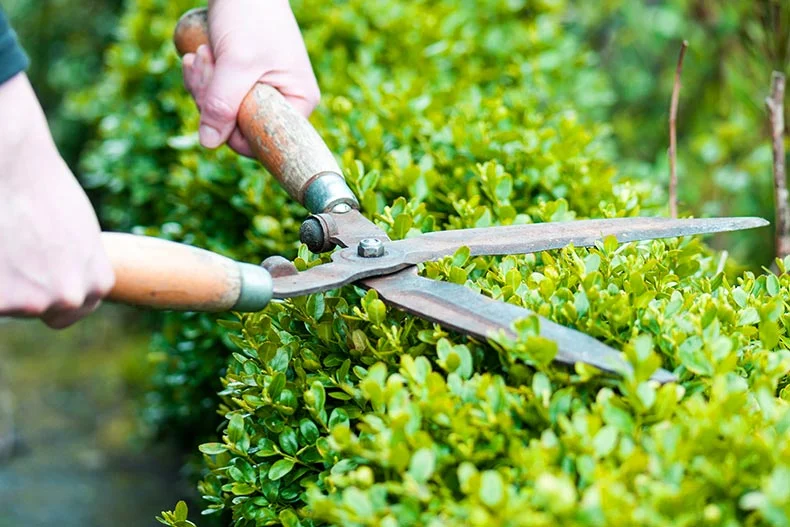 Even if your home is in need of major repairs, you'll want prospective buyers to see the property's true potential. One of the best ways to do this is to showcase its curb appeal and highlight its best features.
Taking some extra time to refresh your space and make a few upgrades will make the property more attractive to homebuyers. While it may cost a little upfront, simple and affordable cosmetic changes, like a fresh, neutral coat of paint, can go a long way when it comes to selling a house that needs repairs. Take the time to deep clean surfaces, treat any obvious carpet stains, wash the windows, and patch any holes or cracks. You'll also want to declutter spaces like the garage, attic, or basement to emphasize how much additional storage space the home offers.
The home's exterior and yard are typically the first things prospective buyers see when they pull up for a showing, so you'll want to make a good first impression there as well. Before any showings, allot some time to cut the grass, trim hedges, cut back any overgrowth, pull weeds from the driveway, rake any leaves, and clear the gutters.
Marketing a House That Needs Repairs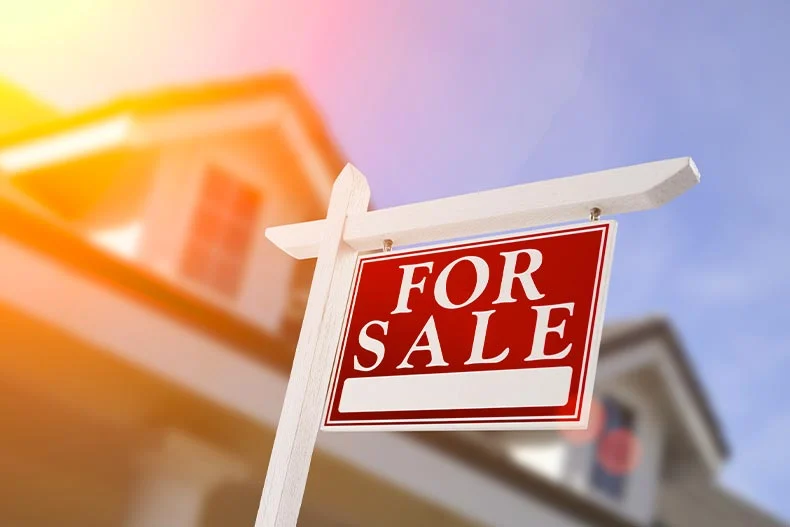 Overwhelmed by all the repairs your house needs and afraid it won't sell? Don't give up hope just yet. Selling a house in need of repairs certainly won't appeal to everyone, but if you find the right type of buyer, you're more likely to sell a lot quicker without much hassle.
Thanks to networks like HGTV and shows like "Fixer Upper" with Chip and Joanna Gaines, there's a large market for flipping houses. People are constantly on the hunt to buy homes in need of a significant amount of work in order to transform them and put them back on the market to make a substantial profit. Real estate investors are also usually in the market for homes in need of major repairs, especially if a home is situated in a desirable location or close to one.
If you're considering selling your home, we can connect you with a real estate expert in your area.