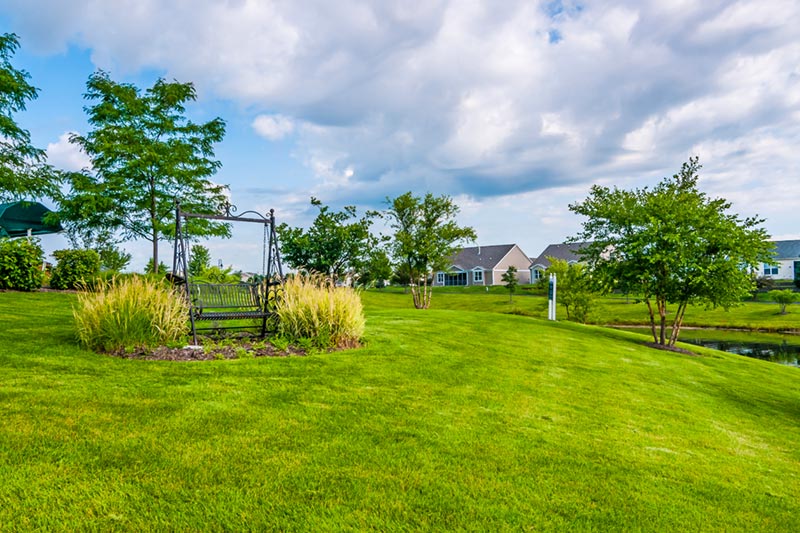 For people seeking active adult communities in Chicago's southwest suburbs, names like Carillon, Grand Haven and Carillon Lakes often come to mind. This pocket of active adult communities stretches along Weber Road from I-55 south to Renwick Road. Combined, these active adult communities are home to nearly 4,000 households. Carillon has been around since the late 1980s and Carillon Lakes and Grand Haven opened in the early 2000s. As a result, many of the 55+ crowd near South and southwest Chicago gravitate towards this area when they are ready to move to an active adult community.
Yet, just a little further down I-55 there is Shorewood Glen by Del Webb. Though Shorewood Glen has been open since 2005, it fails to get as much acclaim as its nearby competitors along Weber Road to the north. However, it appears that mentality is changing. As the Carillon community grows older and prices in Carillon Lakes and Grand Haven steadily creep upwards, more buyers have taken a closer look at Shorewood Glen. Shorewood Glen has much to offer.
Shorewood Glen Amenities
There is a completed 16,500 square-foot clubhouse complete with indoor & outdoor pools, state-of-the-art fitness center, bocce ball courts, hobby & game rooms, a large ballroom and more.
Shorewood Glen Homes
Shorewood Glen is the only community in this region that offers new homes that still have a full warranty. Del Webb offers a full one year warranty, five-year leak protection warranty and 10-year structural warranty. In addition, prices in Shorewood are fairly comparable to Grand Haven and Carillon Lakes. Shorewood Glen presently offers 1,300 square foot duplex ranch homes from the $180s and 1500 square foot single family homes from the $230s. Some buyers find Shorewood Glen's location more appealing than other nearby active adult communities.
Shorewood Glen Location
Shorewood Glen is just two miles from I-55 near the I-80 interchange and offers easier access to the highway than the more congested Weber Road. In addition, the construction of the new Shorewood Towne Center—a cultural and retail development immediately across the street from Shorewood Glen—is already underway.
Shorewood Glen may not be for everybody though. For people seeking their least expensive active retirement community option, Carillon offers condos from the $130s. Furthermore, some home buyers like to move into a community that is already established with no lingering construction. In which case, Grand Haven and Carillon Lakes might present your best option.
Regardless of your likes and dislikes, if you are considering an active adult community in the southwest suburbs of Chicago, Shorewood Glen is definitely worth a look. For more information on Shorewood Glen, click here.