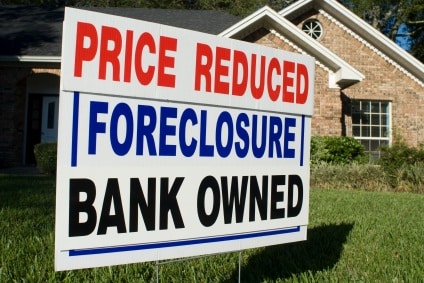 Nearly any homebuyer in today's market is at least curious about the idea of buying a short sale or foreclosure property. They may be sold for less than other homes, and who wouldn't want to save money on such an expensive investment? The trouble is, short sales and foreclosure properties are not necessarily the best way to save money.
While some of these properties are in good condition, many are fixer-uppers that are sold "as is". Unless you're very handy, that alone can make the investment a poor one. However, the bigger problem lies in the frustration that comes with trying to negotiate one of these deals, particularly if you are buying with any time constraints.
What is a short sale?
A short sale can basically be considered as a pre-foreclosure. When a seller is unable to sell their home for a price that will cover what they owe on their mortgage, they are sometimes able to work out a deal where the lender will take less money. To be approved for a short sale, the seller has to meet certain requirements and provide proof of hardship. The seller should also not be in bankruptcy, as a short sale would be considered a collection action and collections are not allowed during bankruptcy.
With the current housing market, there are many reasons why short sales seem to be turning up more regularly. Imagine the following scenario, Fred and Lucy had purchased their home with an interest-only loan during the height of the housing boom. Fred has now been laid off and can no longer afford the monthly loan payments. They have little to no equity in the home and comparable houses are selling for 25 percent less than what they paid. The loan is now much higher than the value of the home and selling it will not be enough.
Pros and Cons of Short Sales
A short sale could save Fred and Lucy from foreclosure and the lender would be happier to get something for the house rather than absorbing the costs that come with foreclosing on it. This makes it sound like a short sale is the best deal for everyone involved. However, short sales are complicated and they do not move quickly.
Kelley Rice Lasov, Realtor with McEnearney Associates, Inc. in Washington D.C., has found that it typically takes three to six months to hear back on an offer that has been made on a short sale. "If a property has more than one trust (a second loan) that is held by a different bank, the process can be even more complicated because you are then dealing with more than one bank," Laslov explains. "If the bank does not approve the short sale, the buyers have to start their search all over again.
When making an offer on a short sale, you have to be prepared not to get it, and be okay with that. It definitely requires time and patience. It isn't for everyone." Laslov warns that short sales are also difficult for a buyer because multiple offers can be put on the same property. "The bank is always interested in maximizing the amount of money they can get for a property. They can also decide not to accept any offers if they don't like them. The market (supply and demand) will ultimately determine the selling price for any property."
This doesn't mean that short sales are never a good idea. For those that have the time to wait through the process, don't mind buying "as is", and understand that they may not get the property they initially want, a short sale could be a good investment. When asked if she ever recommends short sales, Laslov said, "If someone really wants to try to get a deal on a property, and that's their main or only priority, then I would recommend a foreclosure or short sale to that buyer. Usually though, a buyer is looking for their own primary residence and has several other priorities such as location, condition, and timeline."
Forclosure or Short Sale?
In Laslov's experience, buying a bank owned foreclosure tends to go more smoothly than a short sale property. However, foreclosures are usually in poorer condition and many buyers are not interested in a home that needs that much work. Short sales may be in better condition, but are difficult to negotiate. "Most of my clients who have made offers on short sales ended up buying something else because they didn't want to wait any longer and the process was just too frustrating."
While investing in a short sale or foreclosure property might be a good deal for some buyers, the process is complicated and more drawn out than most are willing to wait through. Before making an offer on a short sale property, it is important to understand the downsides and be prepared for whatever may happen along the way.