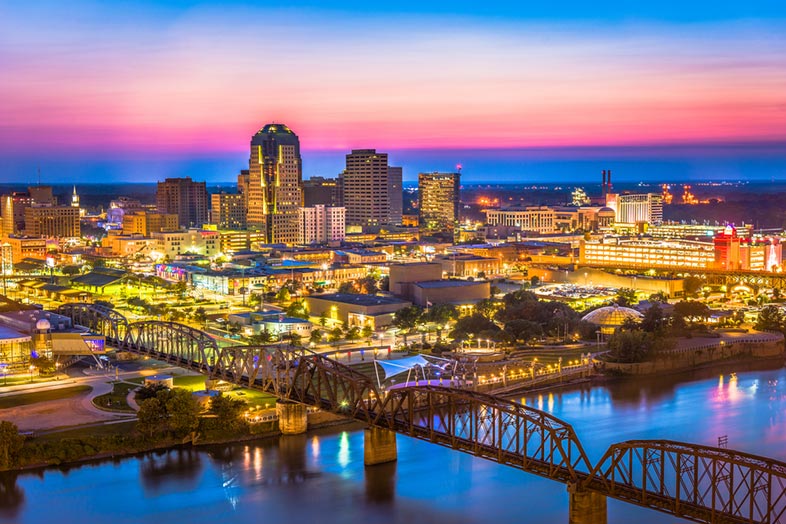 See which areas in Louisiana are officially 'certified retirement communities'.
Louisiana is making it a little easier for retirees to find the city that caters to their needs. Earlier this month, Lieutenant Governor Billy Nungesser and the Louisiana Office of Tourism announced the inaugural list of Louisiana Retirement Certified Areas.
The Encore Louisiana Commission has spent the last several months pouring over details and requirements to choose the best communities for baby boomers. Those qualifications include climate, demographics, tax structure at the state and local levels, local housing availability, public safety and crime index, employment and volunteer opportunities, healthcare and medical services, public transportation, recreational areas, and festival and fairs, just to name a few.
The eight places awarded the honor are Lafayette, Lake Charles, Natchitoches, Ruston and Lincoln Parish, Toledo Bend and Sabine Parish, Shreveport-Bossier City, Houma and Terrebonne Parish, and Thibodaux.
"These eight communities represent all of Louisiana and what we have to offer," said Nungesser. "With nearly 76 million baby boomers nearing retirement in the coming years, many states are working to draw them to their areas, and we thought we should take advantage to not only grow tourism but help spur economic development."
Louisiana is home to just five active lifestyle communities throughout the state, but all are located in or near one of the eight communities that made the list. The Shreveport area is home to three of them, all located in Bossier City. Cypress Bend and The Crossing at Wemple are two low-maintenance communities that include new and resale homes. Willow Lake is an age-restricted community that includes 165 homes and an active clubhouse.
The Baton Rouge area also includes two communities great for active adults. Village Charmant in Baton Rouge is a low-maintenance community with both single-family and attached homes. The Greens at Pelican Point in Gonzales is an active adult community with affordable new and resale homes as well as two clubhouses and an activity center. Each community is about an hour drive north from Thibodaux, one of the eight certified retirement communities.
Retirees need not worry about those certified cities that don't have a low-maintenance community nearby. All six remaining cities are still a great spot for those 55+ to enjoy. Whether you're looking for fun events nearby, volunteer opportunities, and easily accessible medical services, all eight communities will be perfect for a Louisiana retirement.