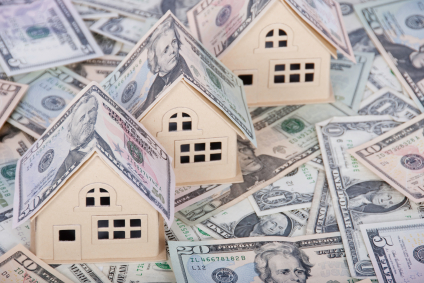 Ever since the burst of the housing bubble, homeowners and potential homebuyers have been on the lookout for signs that the real estate market is beginning to recover. There are several factors to consider when analyzing the housing market. Real estate experts cite many different statistics which suggest signs of a recovery, and several of these factors have recently given homebuyers more confidence in the strengthening housing market.
Housing Starts
Housing starts are one of the most commonly cited signs of real estate recovery, but those outside of real estate circles may not be familiar with this term. Housing starts refer to the number of new residential constructions which have begun in a given time period. Experts look to the U.S. Census Bureau and U.S. Department of Housing and Urban Development (HUD)'s New Residential Construction Report (housing starts) each month as a key indicator of economic strength and as a sign of how well the real estate industry is recovering. Recent reports show that September's housing starts are up 15 percent from August and up 34.8 percent compared to September 2011. This strong growth is expected to increase consumer confidence and help builders see a steady improvement in housing construction through 2013 and 2014.
Home Sales
An increase in current home sales can be another key indicator of the future direction of the real estate industry. When considering recent home sales, it is important to look at sales of both new construction and existing home sales. A rise in pending home sales (homes under contract, but not yet completed) can also be a good indication of a recovering real estate market. Just as recent home starts have shown positive signs of recovery, existing home sales have been on the rise in markets throughout the country. Real estate experts see this slow and steady growth as a good sign that a recovery is underway. The increase in home sales has also led to another sign of recovery: a decrease in home inventory.
Home Inventory
Reports on current home inventory are often used to determine the condition of a particular real estate market. Areas which have a larger supply of homes for sale than a demand by homebuyers are considered to have weak market conditions (or a buyer's market). The typical rule of thumb in real estate says that six months of home inventory is market neutral, more than six months is a buyer's market, and less than six months is a seller's market. Moving toward a seller's market indicates real estate recovery.
Bidding Wars
Beyond home inventory, real estate agents often report bidding wars as a sign of a recovering real estate market. Homes which receive multiple offers from homebuyers show that an area has begun to have a lack of available home inventory. When bidding wars become more common in many different areas across the country, this can be an indication that the country's overall real estate industry is recovering.
Home Prices and Affordability
Though rising home prices may seem like an obvious sign of real estate recovery, home affordability may also be an important factor in a healthy real estate industry. Home affordability helps more homebuyers successfully become homeowners. This reduces the number of available homes for sale (home inventory) and eventually raises the value of real estate. Recent reports indicate that home prices in many areas have bottomed out and are beginning to rise, which is welcome news to homeowners who have been upsidedown on their mortgages for the past few years.
A healthy real estate market is a fine balance of supply and demand. Understanding the signs of real estate recovery, and the strength of a local market, may make it easier for you to make confident decisions when it comes to buying and selling property.