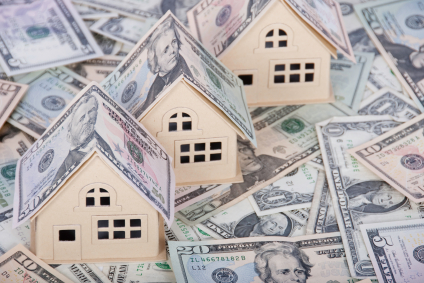 Baby Boomers and retirees living on a fixed income want to make sure that every penny is accounted for during their retirement. That's why it's important they know about their property taxes before moving into an active adult community. Property taxes are constantly changing and tend to rise over time, which can be a burden to any homeowner, even after the mortgage has been paid off. Retirees should learn how to lower their property taxes so they can save money in the long run and make their retirement income last.
1. Check for Errors
Active adult homeowners should check their property tax card for any errors that may have been made. They can go to their local assessor's office to request a copy of their property tax card, which provides all of the information about their home.
Homeowners should check to ensure that the number of bedrooms and bathrooms, square footage, size of lot, and any improvements made over time match. Inaccuracies like the wrong number of bedrooms or square footage can cause an increase on your property tax bill as well as inflate the value of your home.
2. Review Comparable Homes in the Area
Property tax records are public information and therefore available to anyone from their local assessor's office. It's important for homeowners to compare their home assessments with other comparable homes in their neighborhood so they know what they are up against.
Retirees should compare their home, as far as year built and square footage, to others that are in the same tax classification. If you find that your home assessment is higher than other similar homes in your neighborhood then you can submit an appeal to get a reassessment.
3. Don't Add Structural Changes
Retirees should think twice about remodeling their home because it can increase their tax bill. Permanent or extravagant renovations like a large shed, deck, swimming pool, or adding a second floor can result in paying higher property taxes. They should research how much any new structural changes will cost them before any construction begins. They can also call their local tax department to get an estimate beforehand.
4. Guide the Tax Assessor During an Evaluation
When a tax assessor comes to evaluate your home, it's important that you accompany them during the process. Homeowners can guide the tax assessor so they can point out both the good and bad things in the home so nothing is overlooked.
Many homeowners allow the tax assessor to walk through the house without the homeowner, and as a result the assessor may only see the good features of the home like a new fireplace, luxurious faucets, etc. They may not see that the appliances are out-of-date, the foundation has cracks, or the roof is old. Walking through your home with the tax assessor will most likely ensure that you will get the most accurate valuation.
5. Tone Down Curb Appeal You may be proud of your home's curb appeal but it turns out it may actually cause you to pay more in property taxes. Sometimes, the more attractive the home is, the more likely it will receive a higher assessed value than similar homes in the area that are less attractive. It may be better to wait to do any cosmetic or physical improvements, which could potentially impact your property tax bill, until after the tax assessor has completed their evaluation.