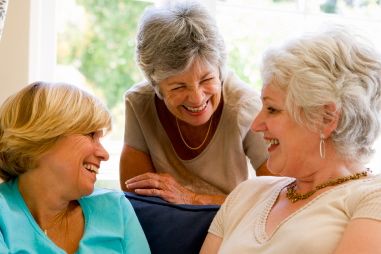 Advertisements for active adult communities often show pictures of smiling couples, yet that doesn't mean that all of the residents are paired up. There are many single people living in active adult communities across the country. With all of the available programs and activities in active adult communities, single residents can enjoy a rich social life while still maintaining their independent lifestyles.
Singles Clubs at Active Adult Communities
Many active adult communities have social groups specifically designed for single residents. These singles clubs offer a wide variety of fun events and activities for an ideal way for singles to get to know each other. Singles clubs may plan outings around town or arrange excursions to nearby cities. Some singles clubs may even plan more extended trips, such as traveling to vacation hot spots or taking a cruise together.
Here are just a few of the popular active adult communities across the country that feature social clubs for singles.
Social Groups at Active Adult Communities
Of course, single residents are in no way limited to singles-only activities or clubs. Active adult communities often boast a wide range of special-interest social groups, events, and activities. These recreations are open to all residents and are a great way to make new friends or even spark a romance. When it comes to sharing fun experiences with peers, active adults can find both co-ed clubs and groups tailored for either men or women. Female residents frequently enjoy outings with their community's Red Hat Society chapter or similar groups. Single men may also find fraternal support with groups like ROMEO lunch clubs, named for the phrase "Retired Old Men Eating Out."
Support at Active Adult Communities
Though active adult communities are known for their recreational activities, there are certainly many additional benefits for single residents. At times, life can be hard and everyone needs a strong support system when coping with difficult situations. Many active adult communities offer support groups for various needs. Some commonly found clubs include support groups for those dealing with medical problems like cancer, diabetes, heart disease, and drug or alcohol addiction. Communities often host bereavement support groups as well.
Single active adults who like the idea of living among their peers should not be dissuaded by the thought of living among happy couples. The particular demographics at any active adult community are bound to be different, and they will fluctuate over the years. However, singles will never be alone when they live in a community which is specifically designed to promote social interaction and friendly, active lifestyles.