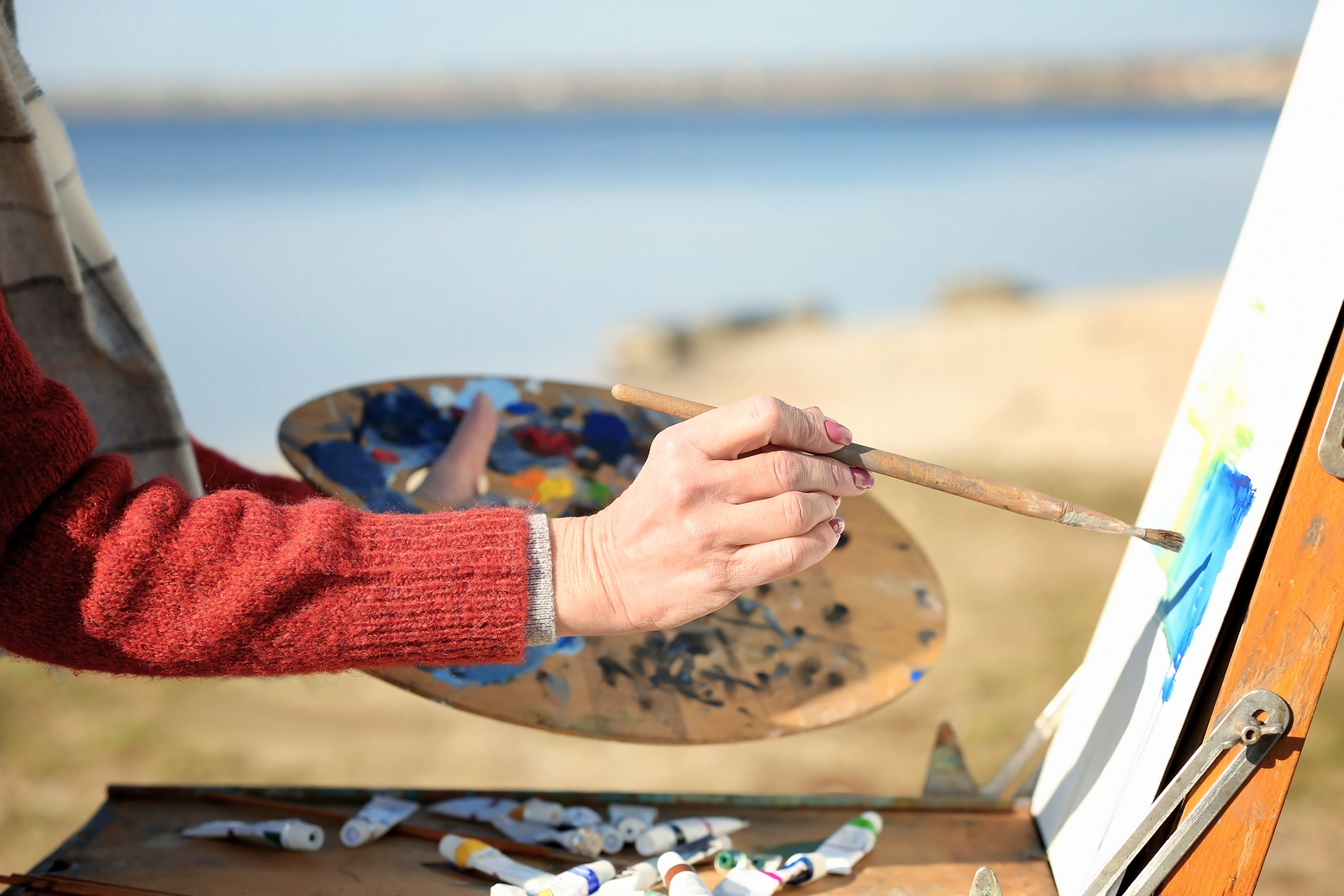 Active adult communities come in all shapes and sizes from the small and intimate enclave to the massive master-planned development. While you may think all of the world-class amenities and activities are only found at the large communities, the small communities also have something big to offer its residents. Check out some of these small and charming 55+ communities that offer a big lifestyle that keeps homeowners active, entertained, and socially engaged.
This charming K. Hovnanian 55+ community in Central Arizona might only have 140 homes, but it provides residents with a long list of activities, clubs, and events that are sure to keep them busy all year long. Residents of Four Seasons at The Manor will have access to all of the amenities found at the sprawling Sun City active adult community. Homeowners can explore all of the countless amenities and recreation centers like Bell Center, Fairway Center, and Lakeview Center. Thanks to the amenities at Sun City, residents of Four Seasons at The Manor can also join their activities, clubs, and events, including aerobics, mixed cribbage, bocce, Saturday pinochle, RV club, Sun City singles social club, and women's chorus.
Dunbarton in Bristow, Virginia is an established active adult community that was developed between 2000 and 2009 and has just 479 homes. Although this intimate 55-plus community has a small number of homes, it doesn't lack in amenities and activities. Dunbarton residents are constantly staying active thanks to the community's 21,000 square-foot clubhouse, which is the perfect gathering place for all neighbors. Residents also have numerous lifestyle activities to choose from ranging from Bible study and bunco to water aerobics and wine tasting. Homeowners can share hobbies with other adults by joining book club, scrapbook club, cooking class, or line dancing. Though Dunbarton is a small age-restricted community, it offers several social groups that cater to many tastes and interests.
Tivoli Reserve is a beautiful 220-home active adult community in Boynton Beach, Florida. Homeowners enjoy a close-knit setting with large estate-sized homesites situated along manicured landscapes. Although Tivoli Reserve is small in size, the community's well-appointed clubhouse and social calendar provide a fun and active environment for residents. Some of the leisure activities featured in Tivoli Reserve include clubs that specialize in books, bridge, classical music, and Italian heritage. Health-conscious residents can participate in fitness classes, weight training, tennis clinics, dances, or aerobics to stay in shape while having fun. Neighbors can also mingle and get to know each other better by attending pool parties, movie screenings, card games, BBQs, theater outings, or organized lunches.
Meridian Manor is a superb age-restricted community in Apache Junction, Arizona, that not only offers residents a small neighborhood setting but a prime location in Central Arizona that's close to great attractions, entertainment, and shopping. This 443-home community has a 10,000 square-foot clubhouse that's full of resort-style amenities and activities such as billiards, table tennis, arts and crafts, shuffleboard, bocce ball, and games. The social environment is welcoming and allows all residents to mingle and gather in communal spaces to participate in fun events and clubs. Residents have a wide selection of clubs and events to join such as book club, karaoke, water aerobics, Bible study, ladies luncheon, and art group. With so many activities offered within this close-knit setting, residents are sure to build lifelong friendships quickly.
Four Seasons at Harbor Bay is an intimate active adult community in Little Egg Harbor that's just minutes away from Atlantic City and the popular Jersey Shore beaches. This private community will have just 387 homes upon completion and features a modern two-story, seashore-style 16,000 square-foot clubhouse that attracts residents who want to live an active and social lifestyle. With upscale amenities and plenty of activities and clubs, residents are never bored in this exciting, yet small community. Homeowners can join clubs or start their own special interest group. Some of the popular activities and clubs in Four Seasons at Harbor Bay include aqua Zumba, book club, Mah Jongg, bocce, knitting, pinochle, horseshoes, fishing club, coffee chat club, and chair yoga.
Mountain View is a quaint 55-plus community in Moreno Valley, California that has just 255 single-family homes. While small in size, this community has much more to offer residents who seek to stay active and social throughout their Golden Years. Mountain View's well-appointed clubhouse has plenty of social spaces and recreational activities that keep residents healthy, relaxed, and entertained. The multi-purpose room is the place where neighbors typically gather to attend clubs and events like craft club, social club, potlucks, swap meet, men's bible study, cards, or classes. Neighbors also gather for fun events like BBQs, holiday parties, Super Bowl parties, morning coffee, happy hours, movie night, chili cook-offs, and golf outings. The community provides activities that aim to keep residents active such as water aerobics, line dancing, golf, ping pong, and bowling.