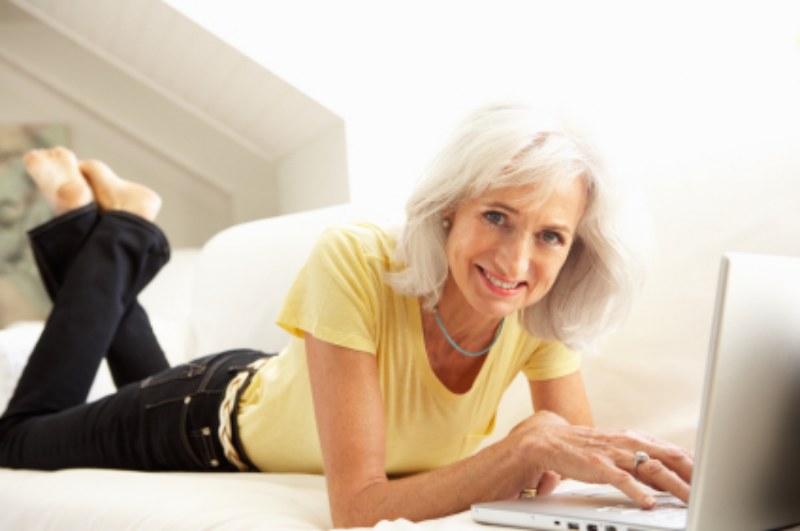 Growing up as the first TV generation, active adults know how technology can provide a window to the world and bring people closer together. The Internet makes those connections even easier with a growing number of social media networks. There are sites designed for meeting people with shared interests, building career connections, or staying in touch with long-distance family and friends. Here is a look at some of today's more popular social media sites.
Facebook
Though it began with college students, Facebook has become one of the most popular social networks for all demographics, including active adults. Facebook lets members easily stay in touch with friends and family around the world. They can share pictures, videos, web links, and much more. Facebook has its own integrated email and chat systems, which makes it very easy for active adults to stay in touch with long-distance grandchildren or other loved ones.
Twitter
Twitter gets a lot of social media buzz, but it doesn't appeal to everyone at first glance. The service lets users send out short messages (140 characters or less), which are known as "tweets." Following other members lets you see their tweets in your feed. Twitter is used in many different ways. Some people use it to stay in touch with friends, while others like to follow celebrities or favorite companies. Twitter is often used to promote a business and build a customer base.
Pinterest
Pinterest is a social site which lets users "pin" their "interests" to virtual pinboards and share those boards with other online friends (known as followers). Active adults who have discovered Pinterest use the site to collect inspiration for home projects, travel plans, cooking, crafts, and much more. Because each web site is linked with a picture, Pinterest boards are visually appealing and fun to browse. The site makes it easy to share Internet finds or just bookmark them for later visits.
Meetup
Active adults who want to meet new people or find fun local events can turn to Meetup. This social networking site provides an online space for special-interest groups to easily stay in touch and organize their real-world events and activities. Meetup offers a wide range of social groups and it's easy for members to create their own local groups.
LinkedIn
While many social media sites are geared toward connecting family and friends, LinkedIn is a place for users to expand their professional networks. LinkedIn makes it easy for users to find current or past coworkers and arrange introductions through these connections. For active adults, LinkedIn can be a good way to reconnect with former friends, find a new job, or build a support network for the launch of a second career.
There are many other social media sites which let you connect, or reconnect, with friends, family, and acquaintances. Which social networking sites are your favorites?