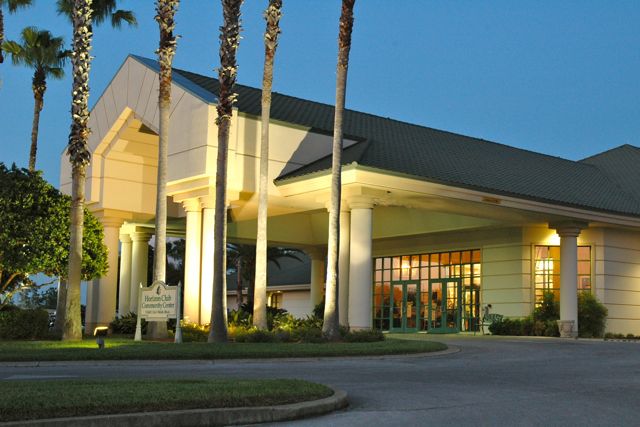 Built between 1996 and 2007, Spruce Creek Country Club is a beautiful Del Webb community which is located just outside of Ocala. Its prime location puts the community within easy distance of many other popular Florida destinations, yet its numerous amenities offer residents a full lifestyle without ever venturing beyond the community gates.
The Spruce Creek Country Club community is a thoughtfully-planned development that welcomes active adults. It includes 3,250 single-family homes, a 36-hole golf course, and multiple amenity-rich recreation centers. Located in Summerfield, Spruce Creek Country Club is just 15 miles from Ocala, 30 miles from the Gulf of Mexico and 60 miles from Orlando. Just a bit farther, residents can also easily reach Tampa and Daytona Beach.
Spruce Creek Country Club Amenities
Within Spruce Creek Country Club, there are three main recreation areas. The 32,000 square-foot Horizon Center features cozy meeting and game rooms, a beautifully-appointed lobby, a spacious ballroom, a community kitchen, and an outdoor swimming pool. The Horizon Center also lies adjacent to the Eagle Ridge Golf Course, where residents will enjoy 36-holes of championship golf, a fully-stocked pro shop, and The Players Grille Restaurant.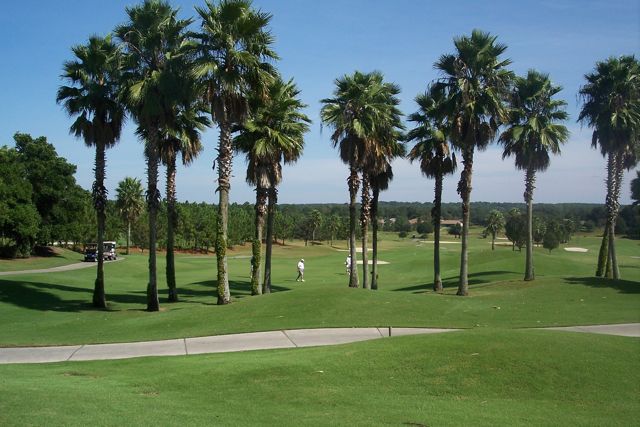 There are four 9-hole courses designed by Terry Doss that offer unique challenges and gorgeous views. The course boasts that it is one of the premier golf experiences in central Florida.
The community amenities continue at the Lake Vista Recreation Center. This 14,000 square-foot facility features a state-of-the-art fitness center and an indoor swimming pool. Outdoors, residents will find a large pavilion, horseshoe pits, a softball field, and scenic walking trails. Outdoor enthusiasts will also love Peninsula Park, where the recreations include a resort-style swimming pool and spa, as well as volleyball, tennis and pickleball courts.
While home construction was completed in 2007, homebuyers can choose from among Spruce Creek Country Club's lovely resale homes. When the homes were first built, they were offered in three distinct groups: the Derby, Suncoast, and Forest Collections. Each collection contained numerous designs, allowing for dozens of optional floor plans and a diverse finished community.
Spruce Creek Country Club Homes & Real Estate
All of the residences at Spruce Creek Country Club are single-family homes, yet they vary widely in size and design. The Derby Collection features floor plans ranging from 1,352 to 2,807 square feet, each with an attached two-car garage. The Suncoast Collection contains the most floor plans, with sizes that range from 1,020 to 2,793 square feet. The Forest Collection has the smallest designs (820 to 1,968 square feet) and is the only collection whose homes come with one-car garages.
With its mild climate, 200-year-old oak trees, sparkling lakes, and rolling hills, Spruce Creek Country Club provides a heavenly retreat for active adult homebuyers. The fantastic location makes it easy to spend a day at the beach or visit a nearby city, making it an ideal Florida retirement destination.