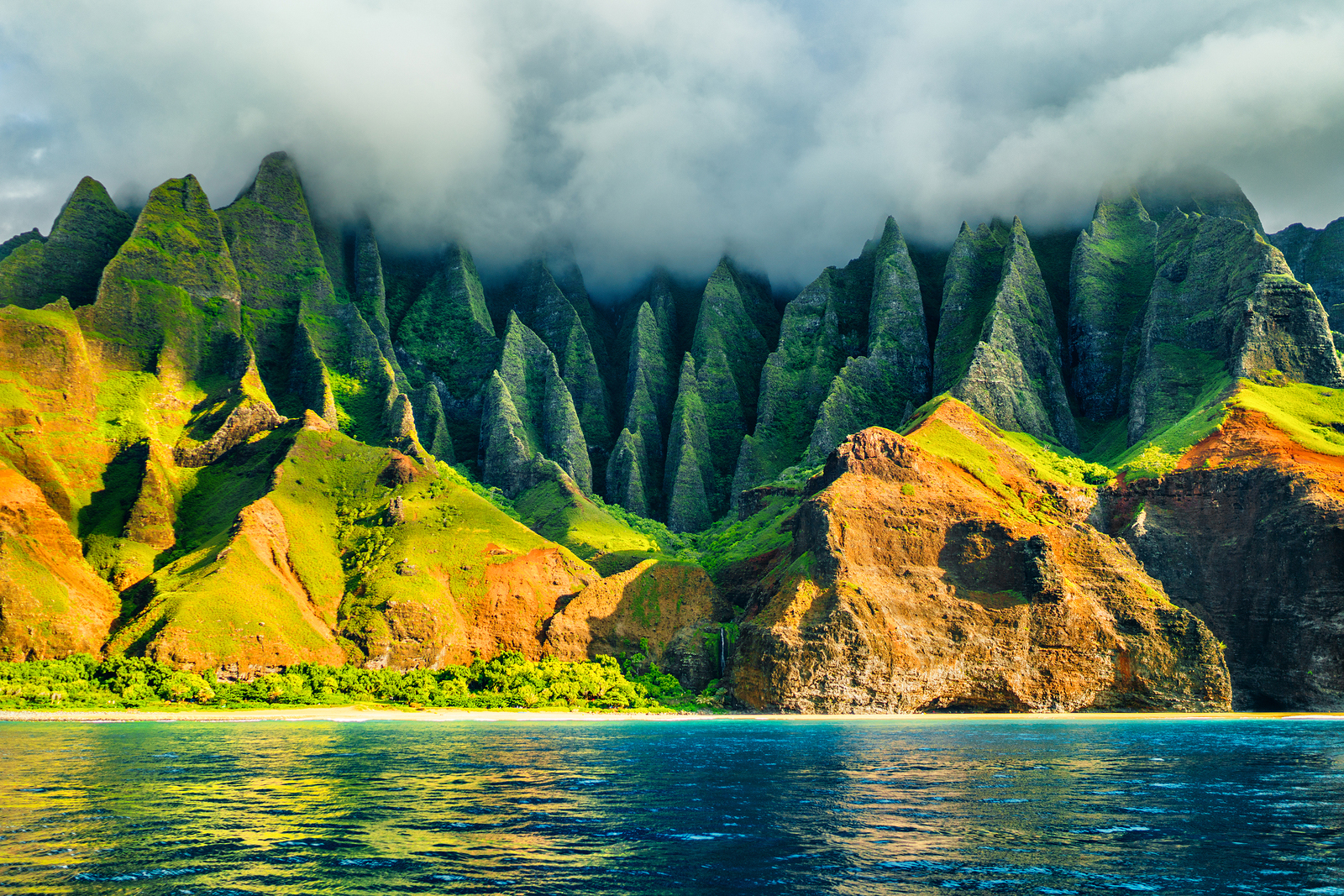 With so many active adult communities across the country, we tend to forget that a majority of them are typically located in popular retirement destinations like Florida, New Jersey, Arizona, California, and Pennsylvania. Although active adult communities in those states are great places that offer exciting amenities, quality homes, and vibrant social lifestyles, sometimes we wish we had more of those communities in other states. Check out the list below to see which states we wish had more active adult communities.
Retiring on this island would be ideal for anyone looking for a relaxing lifestyle in paradise. Hawaii is full of pristine beaches, lush landscapes, scenic natural environments, fresh and exotic cuisine, and plenty of outdoor recreational activities. This paradise retirement destination also offers big-city entertainment and cultural attractions that are sure to keep retirees socially engaged and entertained.
Unfortunately, there aren't too many active adult communities in this state and one of the drawbacks of this idyllic setting is how expensive it is. Hawaii's high cost of living makes it difficult for Boomers to retire in paradise when they are living on a fixed budget. According to Numbeo, which collects data on quality of life and cost of living, the average price for a one-bedroom apartment in downtown Honolulu is more than $1,700 and a three-bedroom home is around $3,400 as of March 2017. But if you can afford to live in this retirement paradise, then you can check out Olaloa, an established 55+ community in Mililani that has condos priced from the mid $200s.
Vermont provides retirees with a four-season climate and is full of quaint neighborhoods with New England charm, family farms, white-steeple churches, and green rolling hills. Although the state only has a small number of active adult communities, Vermont has much to offer retirees. There is plenty of outdoor recreation and activities like hiking the foothills of the Green Mountains in the Montpelier area, sailing in Lake Champlain near Burlington, skiing at resorts like Killington or Mount Snow, or playing golf at the Jay Peak Championship Golf Course.
The state also has great cultural and historic attractions like President Chester Arthur's childhood home, Bennington Battle Monument, and Mount Independence. Vermont also has great medical facilities such as Vermont Medical Center and Brattleboro Memorial Hospital, which are part of the Dartmouth-Hitchcock healthcare system. One of the few reasons why Vermont may not have many 55+ communities or attract retirees is because of the state's steep income tax rate, high cost of living, and relatively costly real estate.
Retiring in Washington is ideal for some Baby Boomers who are looking for a four-season climate and a more casual pace of life. Popular cities like Seattle, Tacoma, Bellingham, Kingston, Edmonds, and Vancouver offer a variety of scenic natural environments, charming neighborhoods, outdoor recreation, and great entertainment. Outdoor enthusiasts will love the state's numerous emerald green landscapes that are perfect for leisurely strolls or picturesque hiking.
Spots like Whatcom Falls Park in Bellingham, Wenatchee, Mount Rainier, Puget Sound, and the Cascade Mountains are just a few of the beautiful outdoor areas in the state of Washington that offer numerous recreational activities. Best of all, Washington has no state income tax and property tax rates are below average, which can be a major plus for retirees living on a fixed budget. But on the down side, Washington does have a high sales tax. With only a handful of active adult communities spread throughout Western Washington, it's surprising builders aren't developing more age-restricted communities in The Evergreen State.
In 2016 Oregon was listed on Kiplinger's as one of the least tax-friendly state for retirees, which may be one of the reasons why the state doesn't have many 55+ communities. Regardless of the tax climate, Oregon does have some great things to offer retirees, including scenic woodlands, beautiful beaches, picturesque mountains, and winding rivers that are all within a few hours of each other. The diverse landscape is ideal for Boomers who enjoy being active outdoors and pursuing activities like hiking, skiing, swimming, fishing, camping, biking, and kayaking.
Active adults can visit popular sites like the McKenzie River Valley, Silver Falls State Park, Crater Lake National Park, Roque River, or High Desert Museum. Oregon also has a diverse offering of entertainment that attract retirees from all backgrounds. The state has a rich music and art scene as well as exciting events and festivals throughout the year including the Portland Rose Festival, Peter Britt Music Festival, Oregon Shakespeare Festival, Portland Opera, and Oregon Symphony. Portland is also a renowned city famous for its world-class dining scene and thriving urban environment and the surrounding area is home to several active adult communities.
While many active adults don't consider retiring in Montana because of its remote location, brutal winters, and unfriendly tax climate, the Treasure State does have a few things to offer retirees. Active adults who dream about spending their Golden Years outdoors will have plenty of open, natural spaces. From majestic mountain ranges and famous parks to pristine rivers and lakes, Montana is an outdoor adventurer's paradise.
Montana is also home to the famous Yellowstone and Glacier National Parks as well as Bridger Bowl and Big Mountain. Besides all of the scenic natural beauty and outdoor recreation, Montana does have a cost of living just below the national average and there is no sales tax. And with only a select few 55-plus communities in the Western Montana region, we wonder why there aren't more communities in the picturesque Treasure State.